Mt. Gox Creditors One Step Closer To Their Bitcoins
Infamous, and now defunct, cryptocurrency exchange Mt. Gox has begun the process for a civil rehabilitation, as bankruptcy proceedings are put on hold. Announced on Friday by their trustee Nobuaki Kobayashi, the exchange has just today been awarded permission for this act by the Tokyo District Court, whereas the petition was filed in November 2017.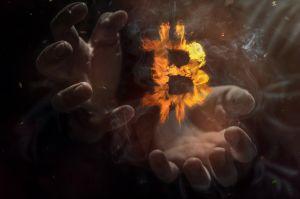 "Accordingly, enormous assets, which were to be distributed to Mt. Gox's shareholders under the bankruptcy proceedings, will be returned to creditors of Mt.Gox in civil rehabilitation proceedings. This is the creditors' victory," a group of claimants who had established Mt. Gox Creditors lobby group reacted to the announcement.
They add that "However, this victory has not been realized yet. The victory will come to creditors when Mt. Gox makes payment to creditors and creditors actually receive such payment."
According to various estimations, as the process moves forward, those who lost funds in what become one of the world's most famous hacks in history could expect to see their money sometime in the next year.
Also, according to Kobayashi, claims seeking a refund of Bitcoins will not be converted into monetary claims, meaning, that creditors who were affected and wanted to be repaid in Bitcoin may receive larger amounts of cash than those who opted for a payback in fiat.
Moreover, it is estimated that Mt. Gox's bitcoin holdings will not need to be sold. Earlier this year, Kobayashi was accused of bringing down the price of the cryptocurrency in February.
However, answering to the question "Are there future plans to sell Bitcoins and Bitcoin cash?", Kobayashi explained that "at present, nothing has been determined."
Kobayashi will report on the exchange's assets at a creditors' meeting on September 26th in Tokyo. After that, all claimants will have until October 22nd to submit their claims. Whereas proofs of rehabilitation claims are going to be examined from January 31, 2019, to February 7, 2019, and submission deadline for proposed rehabilitation plan is February 14, 2019.
Launched in July 2010, by 2013 and into 2014 Mt. Gox was handling over 70% of all bitcoin transactions worldwide, as the largest bitcoin intermediary and the world's leading bitcoin exchange, according to Wikipedia. Mt. Gox announced that approximately 850,000 bitcoins belonging to customers and the company were missing and likely stolen, an amount valued at more than USD 450 million at the time. Although 200,000 bitcoins have since been "found", the reason(s) for the disappearance—theft, fraud, mismanagement, or a combination of these—were initially unclear. New evidence presented in April 2015 by Tokyo security company WizSec led them to conclude that "most or all of the missing bitcoins were stolen straight out of the Mt. Gox hot wallet over time, beginning in late 2011."
---