More Crypto Exchanges Join the "Killer App" Club (UPDATED)
Blockchain fundraising is the "killer app" according to Changpeng Zhao (CZ), CEO of major cryptocurrency exchange Binance, and more exchanges are dipping their toes into it. Among them are OKEx and Bittrex International: the former is preparing to launch a token launch platform, while the latter has announced its first Initial Exchange Offering (IEO) starting March 15th, 2019 at 10 am KST. (Updated first section of the article, additional comments from OKEx have been added.)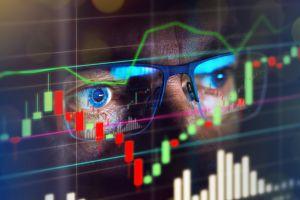 Andy Cheung, Head of Operations at cryptocurrency exchange OKEx, has announced on his Twitter profile that the company is going forward with a token launch platform, although he has not clarified when: "Many has asked if we'll do a token launch platform. The answer is YES. We've prepared it for months. And now it is ready to launch," Cheung wrote. OKEx was not available for an immediate comment.
"With the technology and services required ready, OKEx is ready to roll out the platform in the soonest future," the exchange said in a press release on Wednesday morning, adding that more details about "OK Jumpstart", their token launch platform, will be announced shortly.
"In view of the demand for IEO [Initial Exchange Offering] growing so fast, 2019 will be the year of IEO, and we expect to see more innovative projects be hatched from this platform," Cheung was quoted as saying in the press release.
The key difference between IEO and ICO (Initial coin offering) is that both the project developer and the investors facilitate their transactions through a third party - an exchange. It acts as a guarantor and conducts a project due diligence check on the project team. Also, in this case, developers are no longer required to perform KYC (know your customer) verification.
The company said that it began its research on different token launch methods since July 2018 when the OKNodes platform was launched.
"For high-quality projects and early entrepreneurs, it is believed that the IEO model is an ideal method for them to kick-start. By saving the time and resources for getting listed on exchanges, project teams will be able to focus on project development and community management," the company claims.
First IEO on Bittrex International
Meanwhile, cryptocurrency exchange Bittrex is already starting to use its platform. The exchange will soon host an IEO on behalf of a project whose team is aiming to create a blockchain-powered game data ecosystem. The South Korean startup, known as RAID, has provided Bittrex with 17 billion of their native XRD tokens for the IEO. The IEO is open to authorized users and XRD tokens will be available for purchase for Bitcoin. The offering also marks the first IEO to be hosted on the Bittrex International Platform.
The Bittrex International Platform reminded many in the community of Binance's Launchpad, a token launch platform, but CZ does not see a problem with that: "The race to see who lists first is overrated, and short term focused. Exchange users are very liquid. They move around all the time. We just focus on improving our products and services for the long run," he replied to a Twitter user questioning his interest on listing the coin on Binance.
Speaking with crypto trader and analyst Luke Martin (Venture Coinist), CZ started the "killer app" term back in February this year, when he said, "I think raising money on blockchain, blockchain fundraising, is a killer app." According to the CEO, it has huge implications and huge advantages to entrepreneurs.
"So what we need to do is basically just find the best entrepreneurs, find the most proper projects, the legit projects, and make sure that the token economics make sense," he said, adding that a they need to make sure projects "don't raise too much, keep the initial prices lower because the project is not out yet"
As reported, Binance has recently announced another potential target for those looking for a hyped token sale on the Launchpad.
---