MobileCoin Appoints New CEO for Global Expansion of Crypto Payments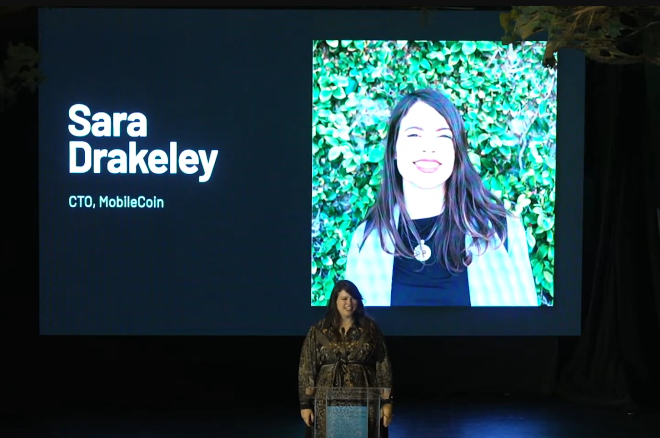 MobileCoin, a privacy-focused payments network and the builder of Signal's crypto payments feature, has moved its chief technology officer, Sara Drakeley, into the chief executive officer position.
According to the press release, Drakeley's appointment emphasizes the company's plans to "amplify its product offerings and broaden its market reach."
Drakley is "focused on bringing instant, cross-border, peer-to-peer payments to customers and businesses alike," MobileCoin said.
Per Steve Jurvetson, co-founder of Future Ventures and MobileCoin board member, the new CEO will "act as the catalyst for the next generation of payments."
Drakeley previously worked for companies like SpaceX and Disney Animation Studios.
Henry Holtzman, MobileCoin's Chief Innovation Officer, will now move into the CTO position. He previously worked at MIT Media Lab as Chief Knowledge Officer and Samsung as VP of Technology and Innovation, the announcement said.
The payment infrastructure company, the press release noted, is focused on global expansion, as well as identifying and addressing pain points in global payments infrastructure, adding that:
"A core strategy involves expanding into key markets like Latin America and Africa, which have shown high crypto adoption levels and everyday use cases."
Drakeley opined that the traditional payments infrastructure is broken and that it is "unacceptable" in this age of technological advancement for people to have to wait days to receive their money.
Moby Wallet Rising in Developing Countries
End-to-end messenger Singal launched the beta version of the MobileCoin-powered payments solution in 2021. MobileCoin uses the Stellar (XLM) Consensus Protocol (SCP) to synchronize a ledger.
It is the first payments protocol for which Signal added support, enabling a MobileCoin wallet to be linked to the messaging app. This allowed Singal users globally to send/receive MobileCoin's MOB token (instantly, anonymously, and with low fees), monitor balance, and review transaction history.
Early this year, the company introduced a wallet called Moby, described as an easy-to-use payment app that lets its users send and receive money in less than 5 seconds. Senders only need to type in a phone number, enter the amount, and hit send.
Moby is not holding custody of the funds, the company said, guaranteeing a cash level of privacy for its users.
Meanwhile, per TechCrunch, citing Drakeley, the team's focus on low energy consumption helped Moby gain popularity in developing countries with a large remittance inflow, such as Mexico, Nigeria, and the Philippines.
MobileCoin is backed by companies such as BlockTower Capital, Coinbase Ventures, and TIME Venture.
In 2018, the project announced a 30 million fundraising round led by Binance Labs. It raised USD 11.35 million after that across two rounds from Future Ventures and General Catalyst.
On Thursday morning (UTC), MobileCoin's MOB token was trading at $0.537979, up nearly 1% in a day and 1% in a week, and down nearly 20% in a month.
MOB price chart (30-day period):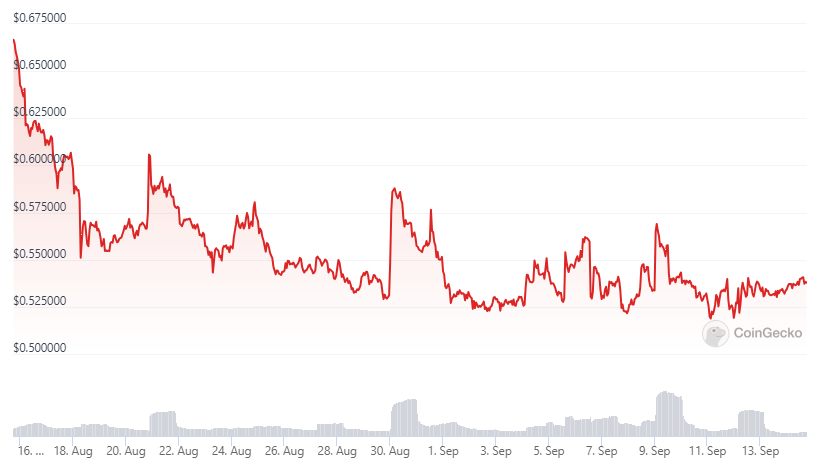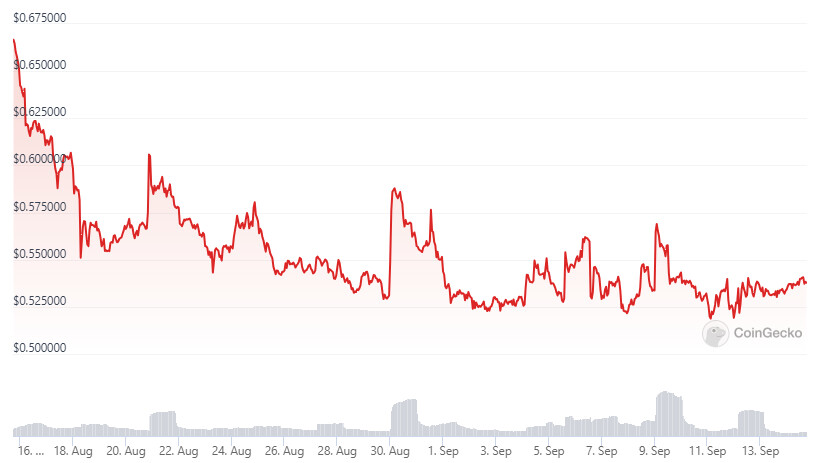 ____
Learn more:
- Signal Turns Into Noise With MobileCoin Integration
- Police Looking for the Killer of MobileCoin Exec Bob Lee
---