MicroStrategy CEO On Buying Bitcoin While Trillions 'Melting' In Treasuries
Michael Saylor, the co-founder of MicroStrategy, an American software company that famously used its balance sheet to buy over USD 400 million worth of bitcoin (BTC), said that his firm's investment was "not a bet" – and claimed that big-business players may turn to crypto out of a "fiduciary obligation" not to allow cash holdings dwindle away while fiat inflation rockets, undaunted by volatility issues.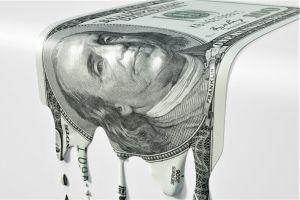 Source: Adobe/alswart
Speaking on Anthony Pompliano's Pomp Podcast, Saylor remarked that the firm's executive board decided to back the decision rather than hang onto it "for a rainy day."
One of fund managers' and institutional investors' biggest bugbears when it comes to BTC has always been volatility, but Saylor claimed that larger-scale investors do not share the same sort of concerns on this matter as day-traders – and even claimed that bigger investors could play a key role in boosting BTC stability.
He stated,
"I think the volatility is going down. All you have to do is look at the chart. […] I think that as the institutions come in and as they buy bigger amounts, they are damping the volatility."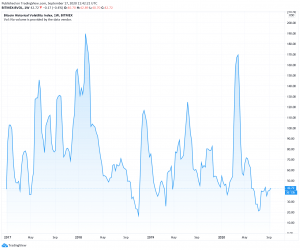 He also added that he was surprised crypto volatility was not higher.
"Crypto trades 168 hours a week. Every other asset trades 35 a week at best, and sometimes less during holidays. I look at this thing in awe. I look at exchanges on Saturday night at 9:30pm and think this is the most magical, hardest-working security in the history of the world. […] Everybody ought to be in awe that the thing's not going haywire. It's remarkably non-volatile in that regard," the CEO said.
And Saylor claimed that company executives need to respond fast to the rapidly changing financial outlook – with fiat fading and crypto on the rise, adding,
"A point that's not lost upon me is there are 3,500 publicly traded companies; there is USD 5 trillion in their treasuries and it's all melting. And at some point, you have a fiduciary obligation to not lose the money. It used to be acceptable to be conservative. […] But when the inflation rate goes to 30%, it's not necessarily something you can ignore."
He stated that "a lot of people are getting catalyzed right now," but remarked that change needs to come from the top.
He also opined that his own company's BTC activities could spur others into action, claiming,
"I think [crypto investment] has to be kind of CEO/CFO-led because it is an innovative thing. But I think that that we've shown people how to do it you know and we've shown them that it's possible and straightforward."
Also, he doesn't agree that Bitcoin might become another MySpace, a social network that was superseded by Facebook, as there was no "hundred billion dollar monster digital network" that vanquished once it got into a dominant position. MySpace was sold for USD 35m in 2011, compared with the reported USD 12bn valuation in 2007.
According to him, the winning formula for the past 10-15 years has been finding a digital dominant network that "dematerialized some fundamental thing."
The CEO said the main thing he cares about is the security of the Bitcoin network.
"I don't want to hear that you've got a new idea and you're upset over transaction fees and you would like to implement smart contracts so you got to change everything. I don't want to hear that. I want to hear that you're going to defend the network to the death against someone that's going to break it or compromise it in any way shape or form," Saylor said, adding that Bitcoin has already been tested which gives him confidence in the network.
In September, Bitcoin hashrate, or the computational power of the network, reached its new all-time high. The higher the hashrate, the more secure the network is.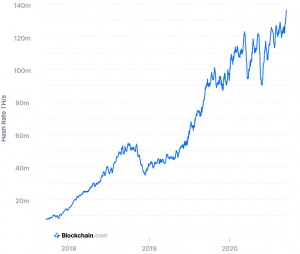 7-day average. Source: blockchain.com
____
Watch the whole interview below:
---