Mickey Mouse Joins Disney Cryptoverse with $40 NFT Collection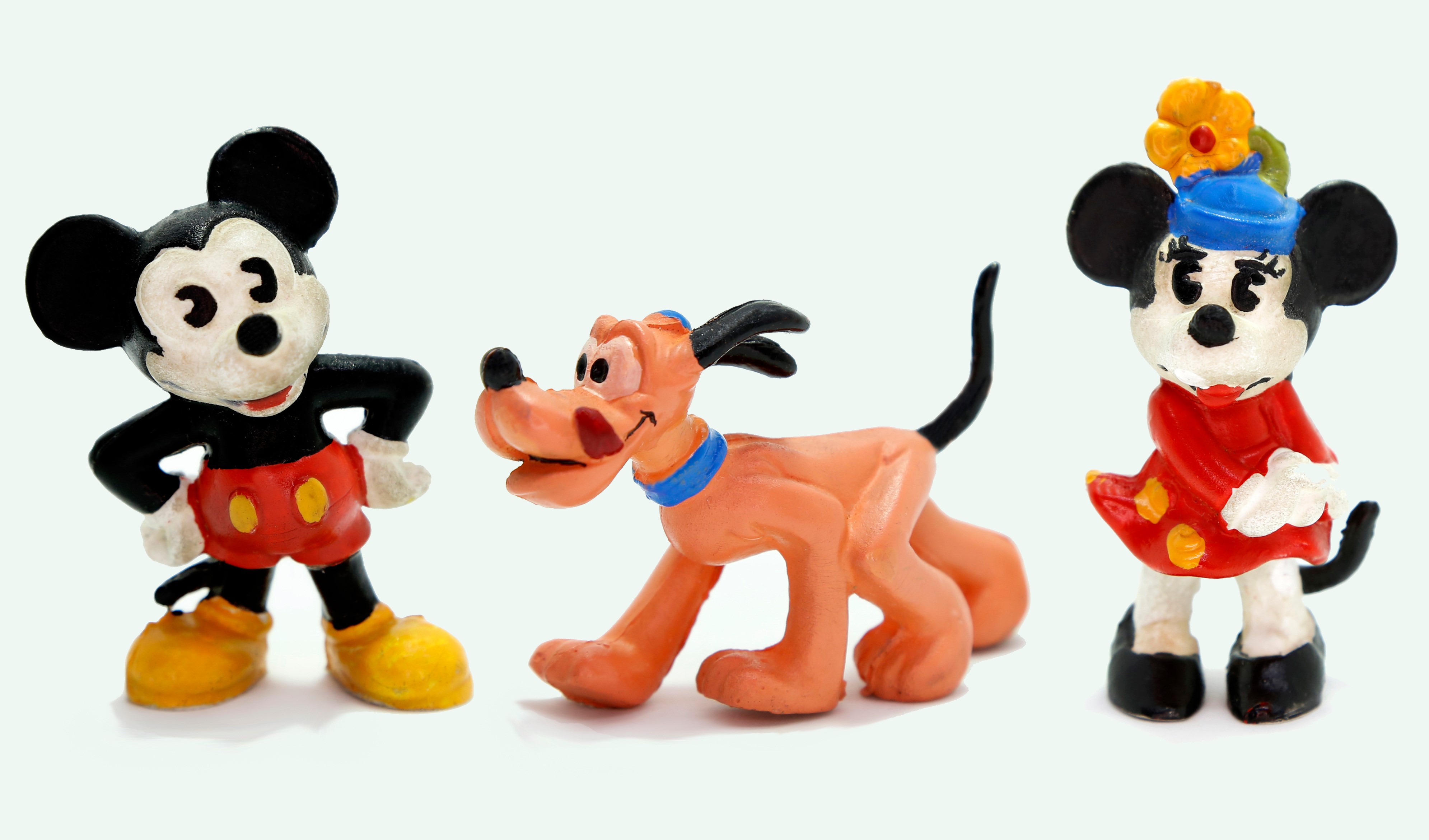 Cryptoys - Andreessen Horowitz-backed, non-fungible token (NFT)-native digital toy company - confirmed that it will launch a new collection featuring the world's most famous mice and planet-named dog.
Cryptoys said on Monday that the team is "incredibly excited" to announce their latest digital toys drop in partnership with Disney.
Mickey Mouse, Minnie Mouse, and Pluto will be introduced as the newest Cryptotoys in September.
According to the website, 'Mickey and Friends' is a collection of 15 limited-edition digital toys. Accessories will also be available.
In a livestream today, it was revealed that the collection will have a similar rarity structure as previous releases: Common, Rare, Legendary, Grail, and Ultra Grail rarity levels - 5 types each for Mickey, Minnie, and Pluto.
The difference is that collectors who have completed their sets can get rewarded with a very special Grail or Ultra Grail Sorcerer's Apprentice Mickey.
This toy can't be bought on the drop day, but the team is working on ideas for more rarities to be offered to a wider collector base, "so there'll be something for everyone."
"This is the first time people will experience Mickey Mouse in this way," CEO Will Weinraub said.
As is standard for Cryptotoys' collectibles, each will cost $39.99.
Cryptoys are digitalized toys for play and collecting, issued as NFTs on the Flow (FLOW) blockchain.
May The Blockchain Be With You
This isn't Cryptoys' first Disney ride. In May this year, they released crypto collectibles based on the megapopular Star Wars characters.
The collection comprised 15 limited-edition Star Wars digital toys of Darth Vader, Luke Skywalker, and Princess Leia, "paired with powerful gear and set in an immersive, one-of-a-kind galaxy." The collectibles are available for $39.99.
However, just recently - much like adding the Sorcerer's Apprentice Mickey to the trio - Cryptoys said it would add Yoda to the Star Wars collection.
Per the August 7 announcement.,
"As a thank you to some of our most passionate collectors, this Limited Edition Digital Toy will be airdropped as a gift to set holders of our Star Wars Vol. 1 line."
The team is also working on additional rarities of Yoda digital toys to be more widely available, the website stated.
The Star Wars collection followed Cryptotoys' Masters of the Universe (MOTU) collaboration with the major toy manufacturing company Mattel, announced in October 2022. The launch celebrated He-man's 40th birthday.
Collectors could use a debit or credit card or crypto to pay $39.99 for a toy.
Meanwhile, Cryptoys closed a $23 million Series A round last year, led by a16z Crypto, with participation by Mattel, Dapper Labs, Draper & Associates, Acrew Capital, CoinFund, Animoca Brands, and Sound Ventures, TechCrunch reported.
____
Learn more:
- Global Toy Manufacturer Mattel Announces NFT Collection
- Margot Robbie Mocks Bitcoin, Labeling It a 'Ken' Affair, as Mattel Explores NFTs

- McDonald's Offers Exclusive Grimace NFTs: Collectible, But No Trading Option
- Stan Lee Digital Collectibles Fly Off the Shelves, Gain 240%-5,000% in Value
---