Meta Masters Guild Presale Nears $2.7 Million as Demand for Play-to-Earn Gaming Surges – Time to Buy?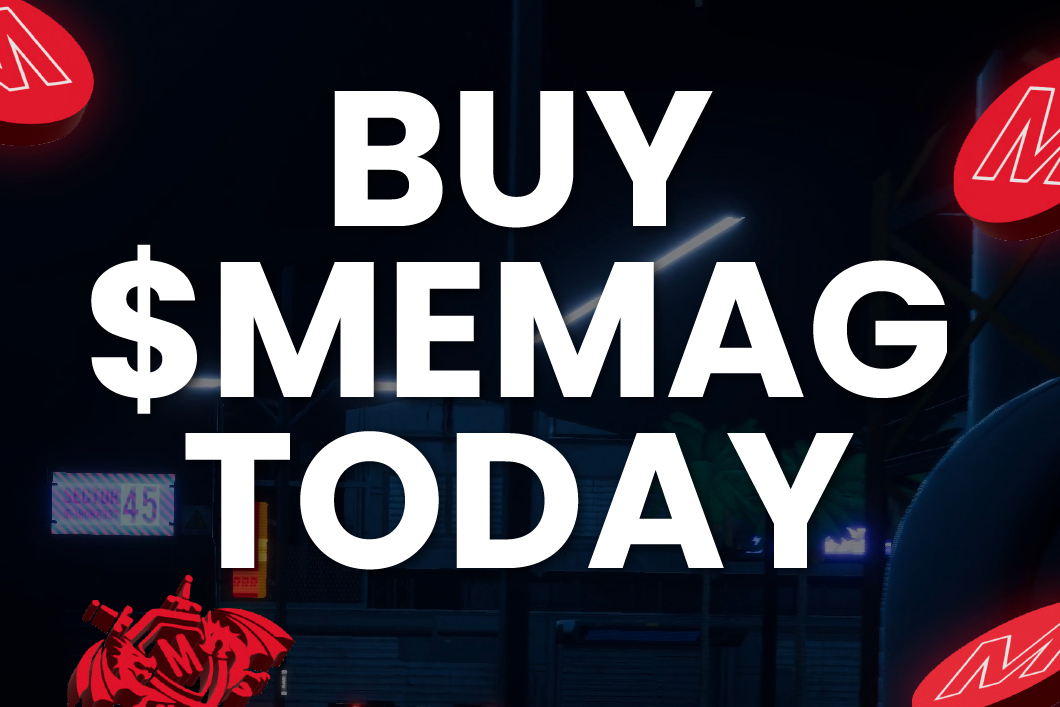 The Meta Masters Guild presale has now raised almost $2.7 million, with six days to go before it enters its next stage and increases the price of 1 MEMAG token to $0.021. Its total means that it has raised just over $110,000 per day on average since the sale began on January 11.
However, this doesn't tell the whole story, since the total has in fact been growing more rapidly in the past few days. This indicates that Meta Masters Guild is succeeding in swaying more investors with its plans to innovate in the play-to-earn gaming sector, which continues to be one of the biggest areas of the cryptocurrency ecosystem.
Meta Masters Guild Presale Nears $2.7 Million as Demand for Play-to-Earn Gaming Surges – Time to Buy?
It has been a very busy week for Meta Masters Guild. A couple of weeks ago, its token sale had raised only $500,000, yet it celebrated passing the $2.5 million threshold yesterday and looks set to pass $2.7 million very soon, with $3 million likely coming by the end of the weekend.
The sale's quick progress means that it's passing through its seven stages very quickly. Indeed, the sixth stage will arrive in just under a week, with the final stage arriving a week after that.
By the end of the process, one MEMAG token will cost $0.023. This will mark a 228.6% increase over MEMAG's initial sale price of $0.007, underlining the importance of acting sooner rather than later in order to secure decent returns.
Investors can participate in the sale by visiting the official Meta Masters Guild website and connecting either their Wallet Connect or MetaMask wallets. From there, MEMAG can be purchased using either ETH or (ETH-based) USDT.
While there's no hard date for the sale's closure and MEMAG's first exchange listings, this is likely to happen by the second quarter of the year. And once MEMAG lists, there's every chance that it could experience significant gains.
This expectation is based on Meta Masters Guild's strong fundamentals. Set to launch its first game -- Meta Kart Racers -- by the third quarter of the year, the mobile-focused gaming guild will develop a range of Web3 and metaverse-related titles, at a time when the appetite for Web3 and play to-earn is only growing.
For example, it's projected that the global blockchain gaming market will be worth $104.5 billion by 2028. In other words, it's going to be big business, and Meta Masters Guild has positioned itself in just the right way and just the right time to capitalize on such growth.
Confidence in Meta Masters Guild stems largely from the fact that its primary goal is to produce games that, more than anything else, are fun and rewarding to play. This is intended as a corrective to a profit-first mentality that can be seen with certain play-to-earn and blockchain-based games, one that will ultimately keep gamers coming back for more.
In this vein, the launch title Meta Kart Racers will be a free-to-play racing game that also includes play-to-earn features. Set to be available on iOS and Android smartphones, its gameplay will involve a solo 'arcade' mode and various online player-versus-player options.
Other early titles will include Meta Masters World and NFT Raid, underlining how the platform aims to become a thriving gaming ecosystem.
Within this ecosystem, the native token MEMAG will serve governance and utility purposes. It will be usable for voting on governance proposals, as well as for staking and purchasing in-game items.
In addition, the MEMAG token will have a fixed maximum supply of 1 billion, something wihch could potentially make it deflationary over time, especially with rising demand.
Big Presale Returns
Given this fixed supply, the MEMAG price could rise steadily once it's listed on exchanges and Meta Masters Guild's games are launched. Indeed, 2022 was a pretty good year for presales, with some coins rising by over 1,000% (compared to their sale prices) after they first listed.
Given how ambitious Meta Masters Guild is, MEMAG has every chance of rising steeply when it lists on exchanges in the next few weeks. Its native platform will host a range of exciting and enjoyable games, which will not only keep gamers coming back for more, but will create strong demand for the token over time.
Disclaimer: The Industry Talk section features insights by crypto industry players and is not a part of the editorial content of Cryptonews.com.
---