Meme Coins Are the Best Cryptos to Buy for 500x Gains, Says Crypto Analyst – Here's the Latest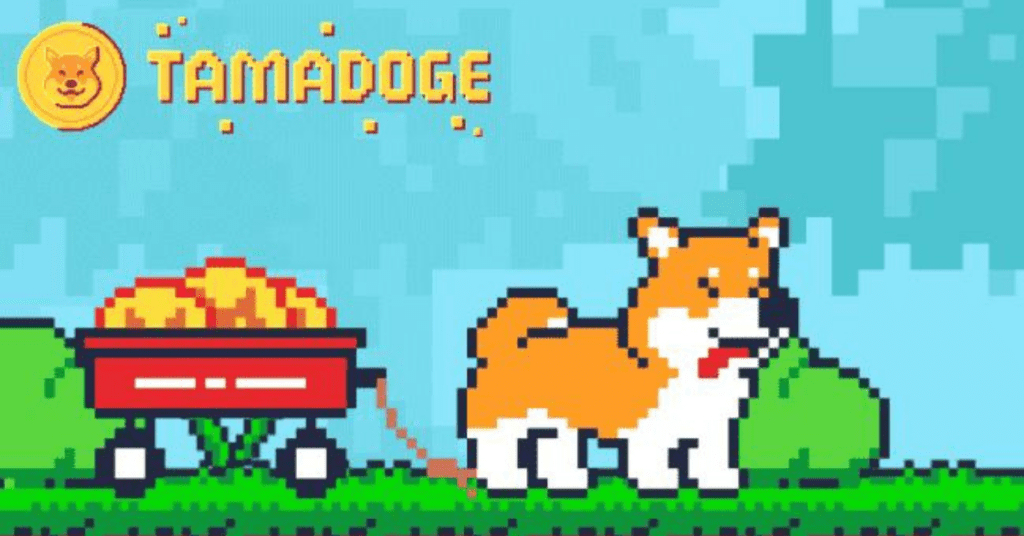 Early Bitcoin adopters have recorded phenomenal gains from the top crypto asset. Since its debut in 2009, Bitcoin has seen a 9 million percent increase from its low price of $0.10, following its ascent to $69,000 in 2021.
However, the foremost cryptocurrency no longer posts these insane profit levels.
Meme coins seem to be the only outlet where investors can get 500x from their initial investment. This is according to popular crypto influencer Altcoin Sherpa.
Meme Coins Are Easy to Relate With
Joke cryptocurrencies began with the Dogecoin project.
Built off a hardfork of the Bitcoin network, Dogecoin was created to mock the upsurge of altcoins following Bitcoin's widespread interest.
Despite not being intended to hold a significant place in the crypto space, Dogecoin has enabled an entirely new crypto sub-sector.
Its success lies in the simplicity of its approach and the relatable Shiba Inu mascot it employs. According to top crypto influencer Altcoin Sherpa, this has resulted in the meteoric rise and acceptance of meme coins.
Meme coins, according to Sherpa, are similar to original non-fungible tokens (NFTs) in that they operate on a simple concept that people can relate to.
As a result of the widespread acceptance of meme coins, many have posted 500x gains in a trading environment, although a significant portion of them lack value or turn out to be rug pulls.
Providing more context, Altcoin Sherpa, who has nearly 200,000 followers, stated that only meme coins could provide 500x gains – a feat that even Bitcoin cannot match.
He added that meme coins could achieve these gains because they are not as difficult to use or understand as decentralized finance (DeFi) protocols.
However, he pointed out that most of these meme coins are more prone to be frauds and rug pulls, but they are the quickest way to get rich quickly other than through traditional investment methods.
Although, like NFTs, most meme coins are fraudulent. However, a few have broken through the ice of being rug pulls and lacking utility.
One such is the fast-rising play-to-earn (P2E) metaverse project, Tamadoge.
Tamadoge - The Ideal Project Shiba Inu Aims to Become
Dogecoin dominated the headlines for nine years before Shiba Inu launched in August 2020.
According to the wannabe Dogecoin killer, it is a community-driven project that aims to be better than the Dogecoin project.
For this, Shiba Inu has since launched a litter of NFT-based games and projects and even a metaverse concept called ShibVerse.
So far, Shiba Inu has not hit the heights it envisaged for itself.
Meanwhile, a new cryptocurrency project is accomplishing everything the Shiba Inu project team hoped for.
Launched in mid-2022, Tamadoge is a play-to-earn (P2E) gaming concept.
The innovative platform, similar to Dogecoin, allows users to groom, care for, and play games with NFT-powered digital pets.
In return for interacting with its arcade games, top players earn $TAMA tokens weekly.
The platform also offers its in-house metaverse concept called TamaVerse.
Like most metaverse offerings, Tamadoge aims to enable a decentralized internet where users own the data and content they consume.
Furthermore, users can meet, socialize, communicate, and play in a 3D immersive environment.
The TamaVerse is also powered by the $TAMA token, which has already received widespread acceptance following its listing on 15 top cryptocurrency exchanges.
Nonetheless, TAMA is gearing up for its first-ever tier-1 crypto exchange listing.
Scheduled for April 24th, the platform token could end up on the Binance, Coinbase, Kraken, or Bybit exchanges which would significantly boost the token's visibility across the crypto space.
So far, the digital asset has seen strong buying pressure. The $TAMA token currently trades at $0.33, indicating an uptrend of 6.85% in the last 24 hours.
What's more impressive is its weekly performance. $TAMA token has gained 142.32% in the last seven days and 182.28% in the last 30 days.
The asset's 24-hour trading volume is also up 23.56%, which indicates strong investor demand.
The meme token's strong technical performance has been due to its expected tier-1 exchange listing and its recent release of five new games.
---