LG Reportedly Working on Secret Crypto Project
South Korean multinational electronics company LG is testing a digital token it has developed in a behind-doors pilot project, per a news report in South Korea.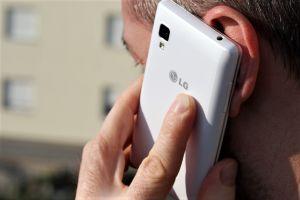 Media outlet ETNews claims anonymous sources have unveiled details of the project, a blockchain technology-powered "cryptocurrency-type" token that employees at the company's 1.1 million sqm, USD 3.7 billion research center, the LG Science Park in Seoul, are allegedly now using to pay at stores and restaurants within the complex via a smartphone app.
The report quotes an unnamed industry insider as saying, "The LG Science Park project is being conducted to confirm that there is no problem in using the coin for settlement purposes."
Another source at a financial institution thought to be close to the project stated, "We know that the LG Group is considering expanding its blockchain-related business interests."
ETNews says it is "highly likely" that LG CNS, the IT services arm of the group, which has been charged with blockchain business developments thus far, will look to partner with local South Korean authorities looking to launch "stablecoin" digital fiat projects – and could partner with major banks as part of its efforts.
Earlier this year, LG CNS launched its own Monachain blockchain platform, and in June struck a deal with the Korea Minting and Security Printing Corporation to issue local government-issued digital gift certificates on its network. The company also has a deal with Coinplug, a firm that is said to have the largest number of blockchain technology patents in the country.
The media outlet also states that LG CNS is likely masterminding the LG Science Park pilot project, with KB Bank also participating – and wider blockchain-related efforts could be applied to a wide range of LG Group affiliates, including its display business partnerships with Phillips.
The same news source states that LG Electronics and LG CNS representatives refused to confirm or deny the existence of the pilot.
---