Ledger, Binance fell "Victims" of Bull Run
A recent bull run in the crypto market left some industry players struggling to deal with the increased demand for their services. A major hardware wallet producer warned that their clients will need to wait longer for help, while a crypto trading giant is also experiencing "performance issues."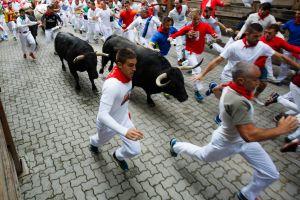 Downsides of a Bull Run
One of these major players experiencing issues caused by the amount of interest is Ledger, the producer of hardware wallets.
"Even a Bull Run can have its downsides," states Ledger in an email to its customer. "We're currently facing a strong increase of requests at the Ledger Support team. You might then experience some extra delay in our response time," thanking them for patience while their teams are handing "all the requests."
It seems that Ledger is being affected by higher demand of their product and/or service, yet one can even argue if a bull run has even started yet. We've seen the market rally in the past couple of weeks, with bitcoin (BTC) pushing over USD 9,000, and even USD 10,000 temporarily. However, today the market is in red.
BTC fell 3.7% in a day and 3% in the past week, now (UTC 14:48) trading at USD 9,554. Other coins from the top 10 dropped 6%-10% on Monday.
We have contacted Ledger for comment and will update the article should they reply.
Binance is "humbled"
The second example is crypto exchange Binance. There have been a number of users reporting various issues, mostly in relation with checking their balances and placing orders, claiming that these were incorrect, and complaining about delays.
It's apparently gotten to the point where Binance CEO, Changpeng Zhao (aka CZ), had to step in and reassure users that this is "a fixable problem with a combination of short, mid and long term solutions." CZ confirms that there have been "perf[ormance] issues" on the exchange in "the last few days," not providing specific details, but does say that they're "humbled to have the heaviest traffic in crypto."
Trading volume in the past 24 hours reached USD 3.3 billion on Binance, compared with USD 1.7 billion, which was the biggest 24-hour volume in January. The volume in February is even bigger than it was during the rally in June 2019, when BTC surpassed USD 13,000.
Trading volume on Binance: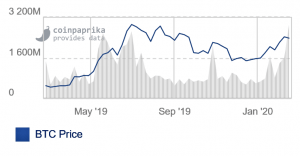 Additionally, CZ claims to be preparing a report on some of the issues, which he expects will be available in a day or so, saying that the solutions to them will be implemented over time.
This bottleneck, however, has allegedly caused traders money, as they can't react appropriately in a matter of seconds due to delays, having to hold instead of trading when there's volatility, with some even asking if they'll be reimbursed. "To call this a "performance issue" is a bit disingenuous, writes user '0xMetatron.' "I've had limit orders popping in/out of existence, orders passing but not showing up in either funds or order history & missing funds." CZ replied that, due to the bottleneck, messages are being delayed between parts of the system, and that "it will sync up eventually."
---