KuCoinLabs Supports TripleC in Building the Next-Generation GameFi Platform
Disclaimer: The text below is a press release that is not part of Cryptonews.com editorial content.
GameFi is a rapidly growing market with immense potential due to the possibility of mass adoption. Investors consider GameFi projects as good investments for the future of the gaming industry and the web 3.0 Internet. Institutions have been making big bets on this futuristic technology. However, the single biggest pain point in the current GameFi market is that existing games have poor playability and are not sustainable. Enter TripleC, a GameFi incubation and distribution platform, which aims to incubate and publish web 3 games that are fun to play and reward players for their effort in the form of digital assets using blockchain technologies.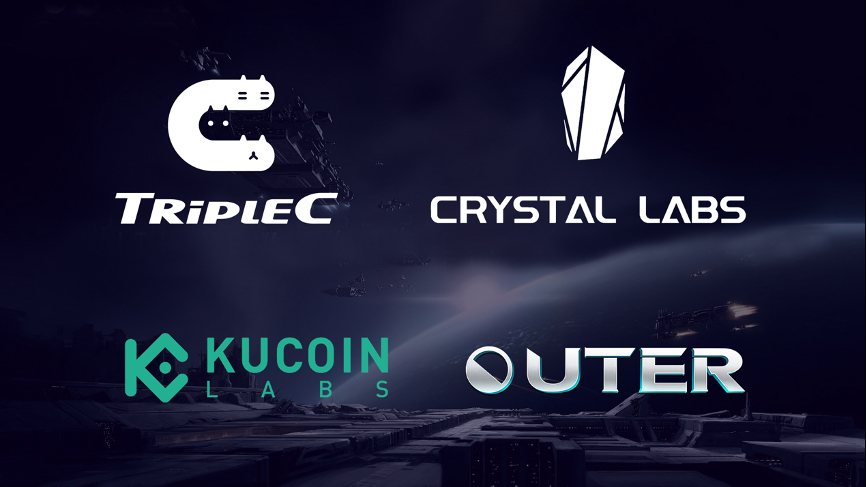 TripleC's team comes from diversified backgrounds such as Gameloft, Bytedance, and BNP Paribas. They have decades of combined experience in serial entrepreneurship building successful companies. Prior to building this Web3 game platform, TripleC has been publishing games for big-name studios in Japan, South Korea, and Southeast Asia. They understand the game industry and how to build a thriving community. The team also has years of experience in game production and development, Internet product design, and financial transactions. They are qualified to build a fun, playable, flourishing, and profitable GameFi platform.
KuCoinLabs, a research arm of KuCoin, a leading cryptocurrency exchange, recognizes TripleC's potential and has provided support to help them build the next-generation GameFi platform. The KuCoin incubation program provides comprehensive resources such as token economics design, SaaS platform, API, SDK, and others, allowing TripleC to focus on game development itself rather than re-inventing the same web 3 infrastructures.
TripleC has signed deals with world-renowned game development companies such as Century Games and Crystal Labs to publish their games on the TripleC platform. The games that TripleC has added to the pipeline are successful Web2 games that have a proven record of popularity and market and fans. Not only do these Web2 games bring players to the platform, but they also provide Web2 game experience and rich and fun playability not yet seen in the Web3 world.
In addition to popular Web2 games, TripleC will release in 2023 the first 3A GameFi game: OUTER. Its developer, Crystal labs, has invested more than 5 million U.S. dollars in research and development. The grand worldview, diverse gameplay, and sustainable tokenomics system will bring an unparalleled and rich gaming experience to the Web3 world.
TripleC has also reached strategic cooperation with world-renowned cultural and entertainment companies: Japan's Tezukasha and Tokyo Pictures. TripleC will bring the most exciting IPs from animation to the Web3 world in the form of NFTs and GameFi games. The red-headed-boots Astro Boy has recently become popular all over the world and set off a viral spread in social media. TripleC now has the right to release Web3 products related to Astro Boy.
The current GameFi market is facing the loss of players and a lack of newcomers due to the lack of good and fun games. They are all too focused on generating incomes for players and have failed. TripleC has the unique insight and position that it will bring from the well-established Web2 games into the Web3 world, transitioning traditional players to the futuristic blockchain players. With TripleC's enthusiasm, decades of experience, extensive networking in the gaming industry, strategic cooperation with major IPs, and a dedicated team to carry out the mission of bringing millions of Web2 players to the Web3 world, a new, prosperous, and thriving gaming community mass adopting the futuristic blockchain technologies is on the horizon.
[2] https://www.kucoin.com/land/kucoinlabs
---