Knowledge of Crypto on the Rise, Encouraging Investment - Survey
Consumer understanding of cryptocurrencies appears to be trending higher, as 29% of respondents to a recent survey, conducted by payments platform Paysafe's digital wallet Skrill, declared they now knew more about cryptocurrencies than they had the same time a year ago. Moreover, some 26% said they were more likely to invest in cryptocurrencies now compared with 12 months ago.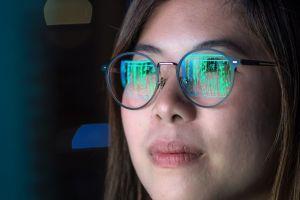 The online poll was carried out between last March and April by consumer market research agency Sapio Research, collecting answers from 8,111 respondents based in the US, UK, Canada, Germany, Italy, Austria, and Bulgaria.
38% of respondents said they had either invested in or purchased a cryptocurrency, while 84% heard of at least one cryptocurrency, with 64% pointing to bitcoin (BTC), Skrill said in a statement shared with Cryptonews.com.
It seems to suggest that the more people know about crypto, the more likely they are to buy it, speaking volumes about the importance of education in crypto.
"Consumers' knowledge and understanding of cryptocurrencies as a financial asset appear sharply divided, with 47% agreeing or strongly agreeing that they don't know enough about them for use or investment, while 38% considered them too risky for investment overall," Skrill found, adding that 28% already "believe that cryptocurrencies are a good investment for the future."
The survey's findings are in line with the results of the 2020 Edelman Trust Barometer which garnered data from 34,000 people in 26 regions, with 1,150 respondents in each market, pointing to a correlation between knowledge, trust, and investment decisions.
While just under half of those surveyed last year said they trusted cryptocurrencies, almost half of the respondents (47%) stated that "communicating crypto's downsides" may increase trust more than any other measure, more so even than the second-placed "communicating crypto's benefits" (46%).
Furthermore, a recent research by Motley Fool service The Ascent found that interest in cryptocurrency continues to grow in the US, but that lack of understanding is a barrier for new investors.
From 2,000 Americans surveyed, more than 51% who own cryptocurrency bought some for the first time within the last 12 months, while 22% of those who have never purchased crypto are likely to buy in the next year.
However, 29% of people who had never bought crypto say not knowing what to do with it prevents them from buying; 20% say they don't understand how to buy it, and 24% don't understand how crypto works at all.
"There was no clear opinion on what makes cryptocurrency useful," said Skrill's statement: 27% considered them the future of payments, 26% considered crypto a good store of value, 26% said they are the future of banking, but overall, only 17% said they used crypto for anything other than investment or speculation.
Besides bitcoin, the most known cryptoassets among respondents include bitcoin cash (BCH) with 31% of recognitions and 9% ownership, ethereum (ETH) at 22% and 8%, and litecoin (LTC) with 19% and 7%, respectively, as indicated by data from the survey.
"Up to 9% of respondents had used crypto as a payment method in the past month, with almost all (97%) of these trying it for the first time in the last year; 59% of those that had done so in the past month say they are now using crypto to pay frequently, and 44% claim this is now their preferred payment method," the digital wallet brand said.
____
Learn more:
- Developing Economies & Better Educated People Lead Crypto 'Space Race'
- 40% of Surveyed Individuals Plan to Use Crypto Within a Year - Mastercard
- 9% of Surveyed US Teens Claim to Have Traded in Crypto
- 18% of Asked Americans Bought Crypto, Most Know Only Bitcoin - Survey
- 41% of Surveyed Crypto Investors are Newbies
---