Japanese Investors Taking Advantage Of Bitcoin Sell-Off - Exchange
Despite what some may have thought, it appears that the latest sell-off in bitcoin has not scared away retail investors quite yet, new data from one Japanese crypto exchange suggests.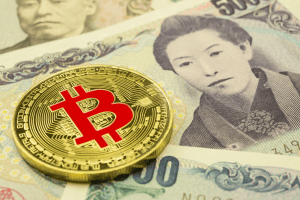 According to a blog post by Yuya Hasegawa, market analyst at the Japanese crypto exchange bitbank, the number of new account registrations on their platform rose by about 40% compared to the 2020 average the week after the major crypto market crash on March 12.
And not only did the number of new account openings rise, but the number of email sign-ups also increased as early as the day after the crash, the analyst wrote, suggesting that Japanese investors follow the bitcoin price closely and that they are interested in getting in at the lowest prices possible.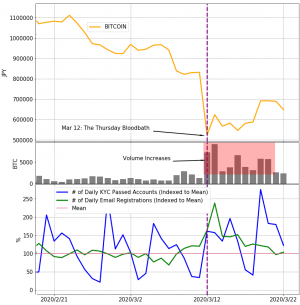 According to the analyst, the current situation differs from the price drops that were seen during the end of 2018, when bitcoin experienced a drop of approximately 50% from November to December. That drop was followed by a period of very low volatility in the bitcoin market, which bitbank said was also accompanied by a low inflow of new users on their exchange. This time, however, the exchange is experiencing high demand from new customers, and there are signs of retail investors buying the dip.
Trading volume on bitbank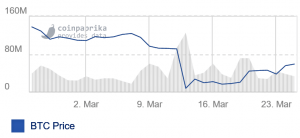 One potential explanation for the difference between 2018-2019 and today, according to the analyst, is the upcoming bitcoin mining rewards halving, which has received a lot of attention this year. The post also noted that Google searches for the term 'bitcoin halving' has soared in recent months, suggesting that this is something retail investors are very aware of.
Worldwide
Japan
However, not everyone agrees that the halving narrative is still important now. Earlier in March, Ryan Selkis, CEO of crypto researcher Messari, argued that the halving narrative "is completely dead now": "The only thing that matters with respect to the halving now is whether it breaks the mining market." (Learn more: Bitcoin Mining Difficulty Sees Historic Drop, Even Larger Might Be Coming)
Further, taking the increase in registrations into account, Hasegawa noted that it is reasonable to assume that "the current market recovery is driven largely by retail investors," and that they are positioning themselves for large moves ahead.
"So, there is a good chance that, for this time around, there are many retail investors who want to buy bitcoin or stack up their holdings at the cheapest price possible before [the] halving," the analyst concluded.
Learn more:
Long-Term Bitcoin Hodlers Buying the Dip
European Crypto Exchange BitBay Says Business Is Booming in March
---