Is it Too Late to Buy Cardano? ADA Price Spikes Up 2% in 7 Days While Eco Friendly Crypto Ecoterra Surges Past $4.6 Million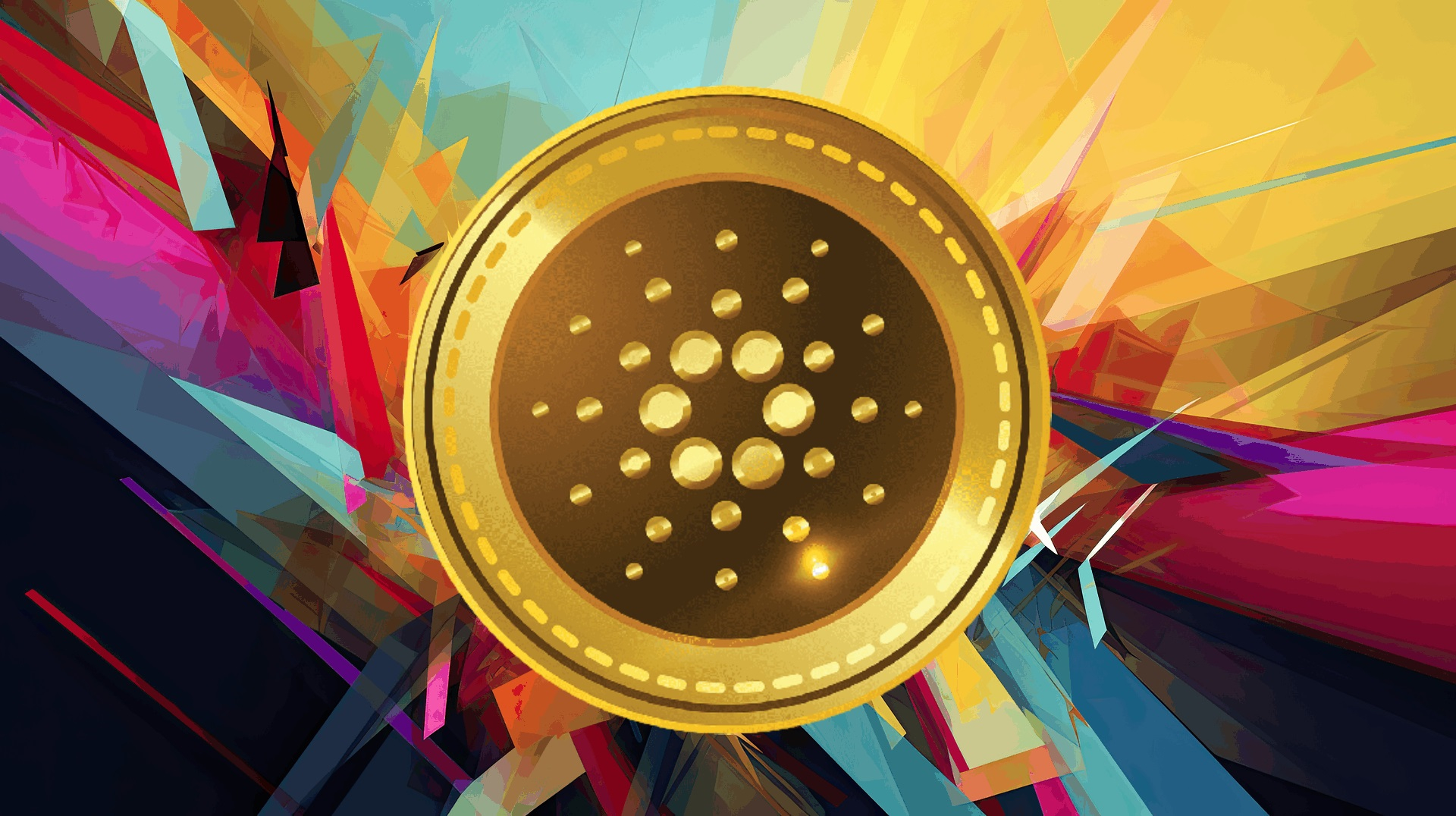 Crypto markets appear to be witnessing growing interest in eco-friendly cryptocurrencies this week, as analysts speculate about an emerging 'Green Crypto' breakout narrative.
Leading the pack is 7th ranked cryptocurrency Cardano (ADA) - posited as the first carbon neutral blockchain following the launch of Cardano Forest (a joint venture with VeriTrees).
This effort was driven by grassroots initiatives in the Cardano community such as Stefan Rehfus which lead to the first carbon neutral staking pool CO2 Pool.
These efforts are paying off amid a surge of activity for ADA price action in recent weeks, which sees Cardano poised to explode across the charts in a highly anticipated upside swing.
Yesterday's retest of support below the MA20 has been well-defended leaving ADA price trading at $0.37 (a 24 hour change of +2.6%).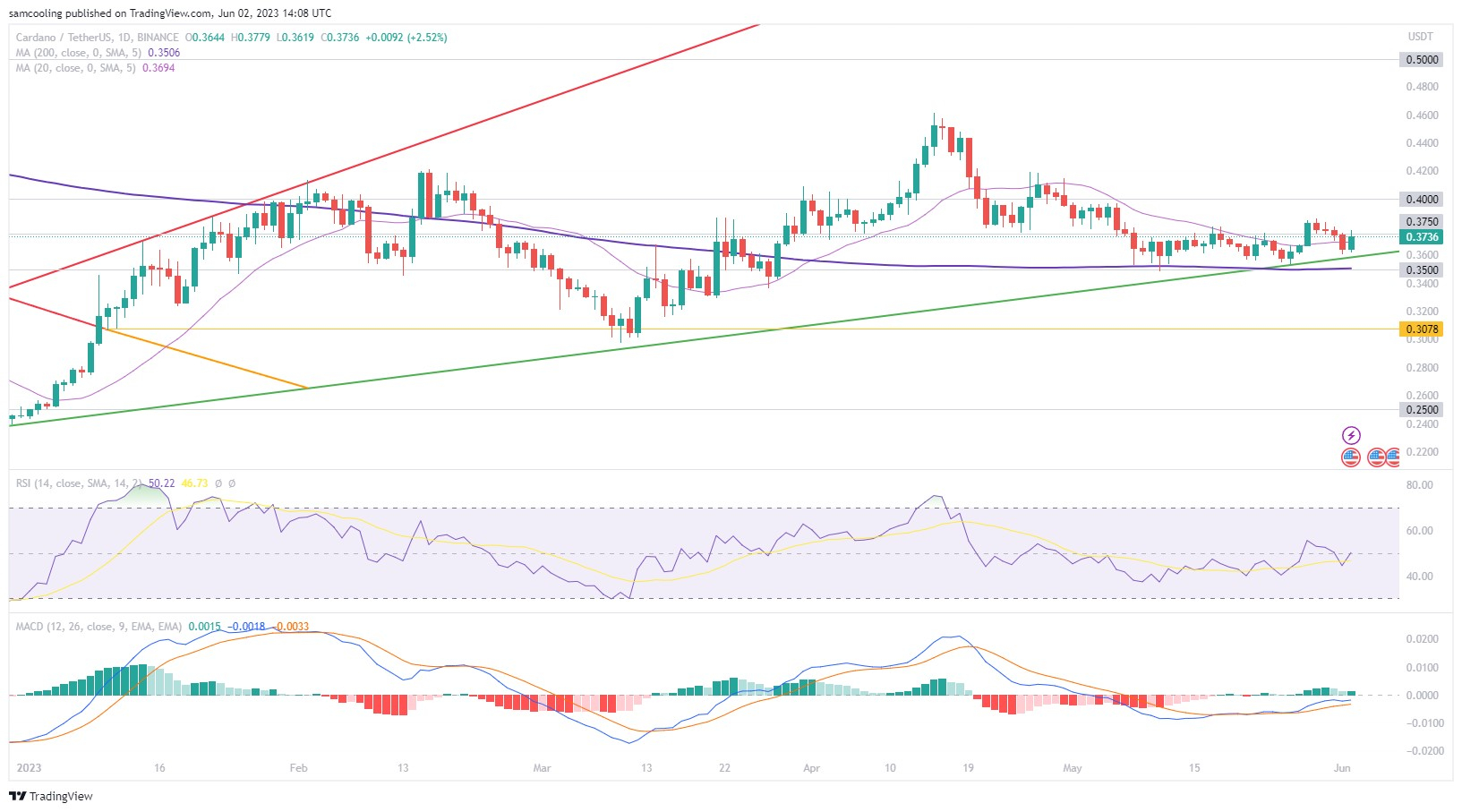 Now once again atop the MA20, Cardano has demonstrated bullish poise as the MA20, MA200, and baseline support seem set to converge in coming days.
This is a view reinforced by indicators, with the RSI oscillator sat on the fence at 50.55 - indicating a make-or-break action on the horizon.
Confirmation is added from the MACD sat at 0.0015, with just marginal bullish divergence.
ADA Price Prediction: Will Cardano Sink or Swim?
With markets rushing into green currencies, it seems likely Cardano could breakout to the upside in coming days - forced by a convergence of support and moving averages.
If the posited green narrative takes hold, Cardano will be facing an upside target at $0.50 (a potential +33.90% move).
However, downside risk here remains significant with a tumble to $0.30 (a fall of -17.57%) certainly not out of the picture.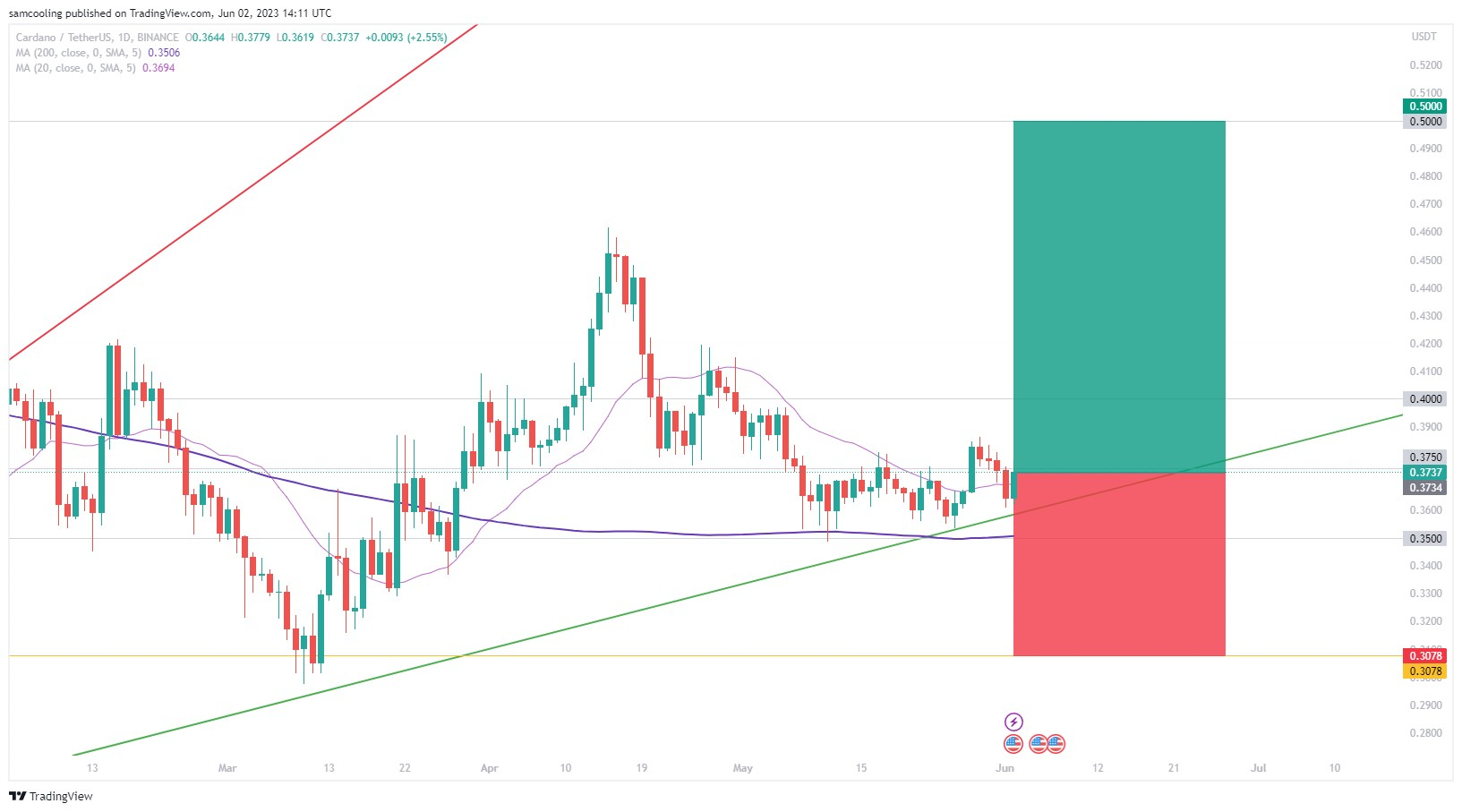 This leaves ADA price prediction a risk: reward structure of 1.93 - a strong entry with serious upside potential in light of the flurry of interest around green cryptocurrency initiatives.
While certainly a lucrative play, Cardano isn't the only green crypto project witnessing growing traction - one such project seemingly set to outperform ADA's projected +33.90% gain is Ecoterra.
Currently in the presale stage this promising upstart has to the potential to see 10x gains due to the advantage of getting in early.
Meet Ecoterra: Fighting Climate Change with Blockchain
Ecoterra ($ECOTERRA), an inventive 'Recycle-to-Earn' project, provides a distinct investment opportunity to invest in the project set to monetise recycling across the European Union.
By incentivizing recycling through its innovative R2E mechanism (which rewards users with tokens for their recycled waste), Ecoterra's project promotes an eco-conscious lifestyle and responsible investing.
Situated at the heart of this eco project, the $ECOTERRA token, allows for versatile uses within the ecosystem, including staking and rewards distribution.
As the seventh stage of the Ecoterra presale is currently underway, early investors have a golden opportunity to invest in this eco-friendly cryptocurrency at a discounted price of just $0.0085 per token.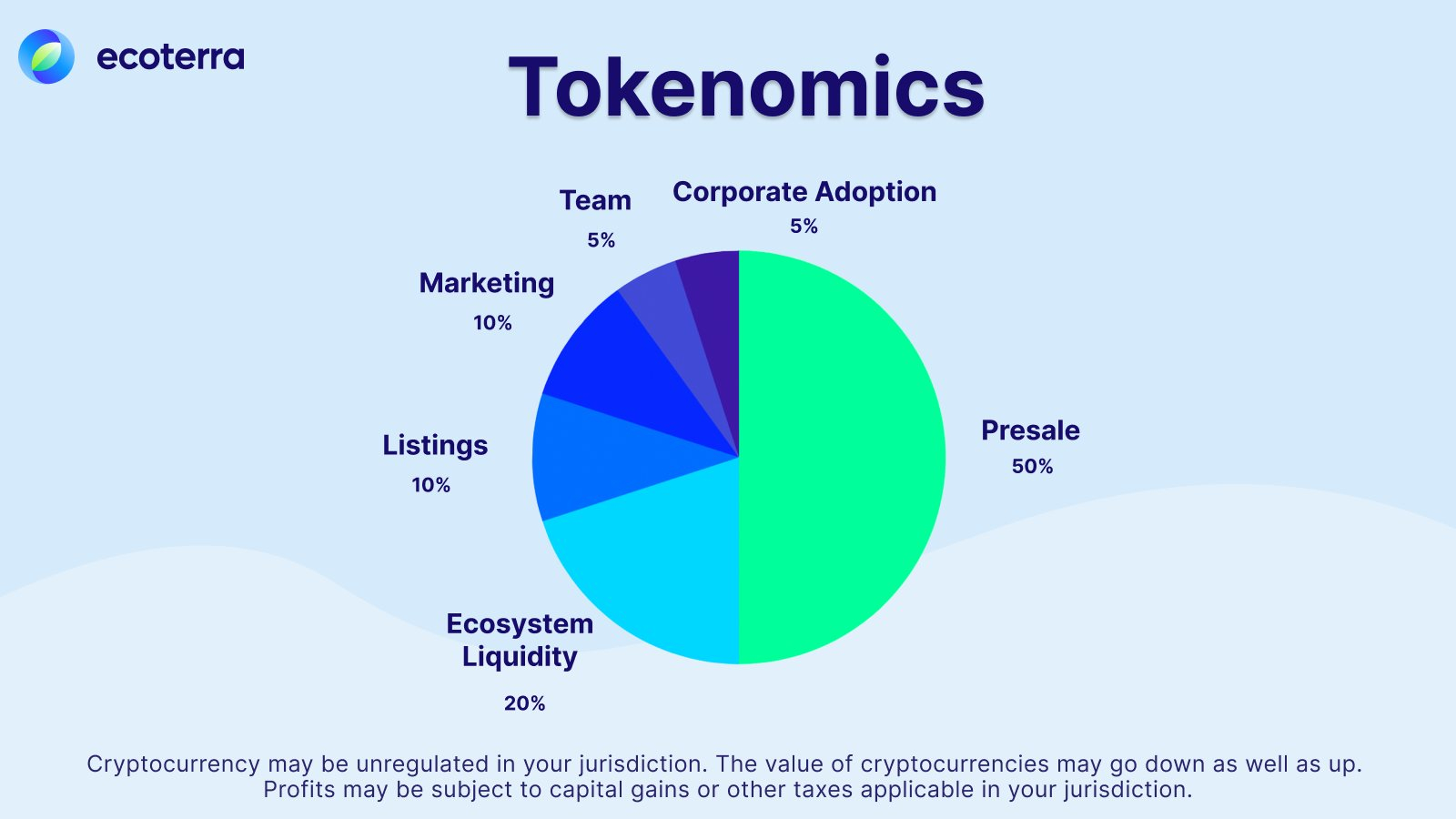 The presale has been a roaring success, with over $4.65 million raised in just eight weeks and now interest is mounting to a significant degree as the presale offers an exciting investment prospect, particularly considering the listing price is set at $0.01.
But with only 1 day and 10 hours left until the next price point of $0.00925 interested backers must participate quickly.
More Than Just Recycling: The Ecoterra Ecosystem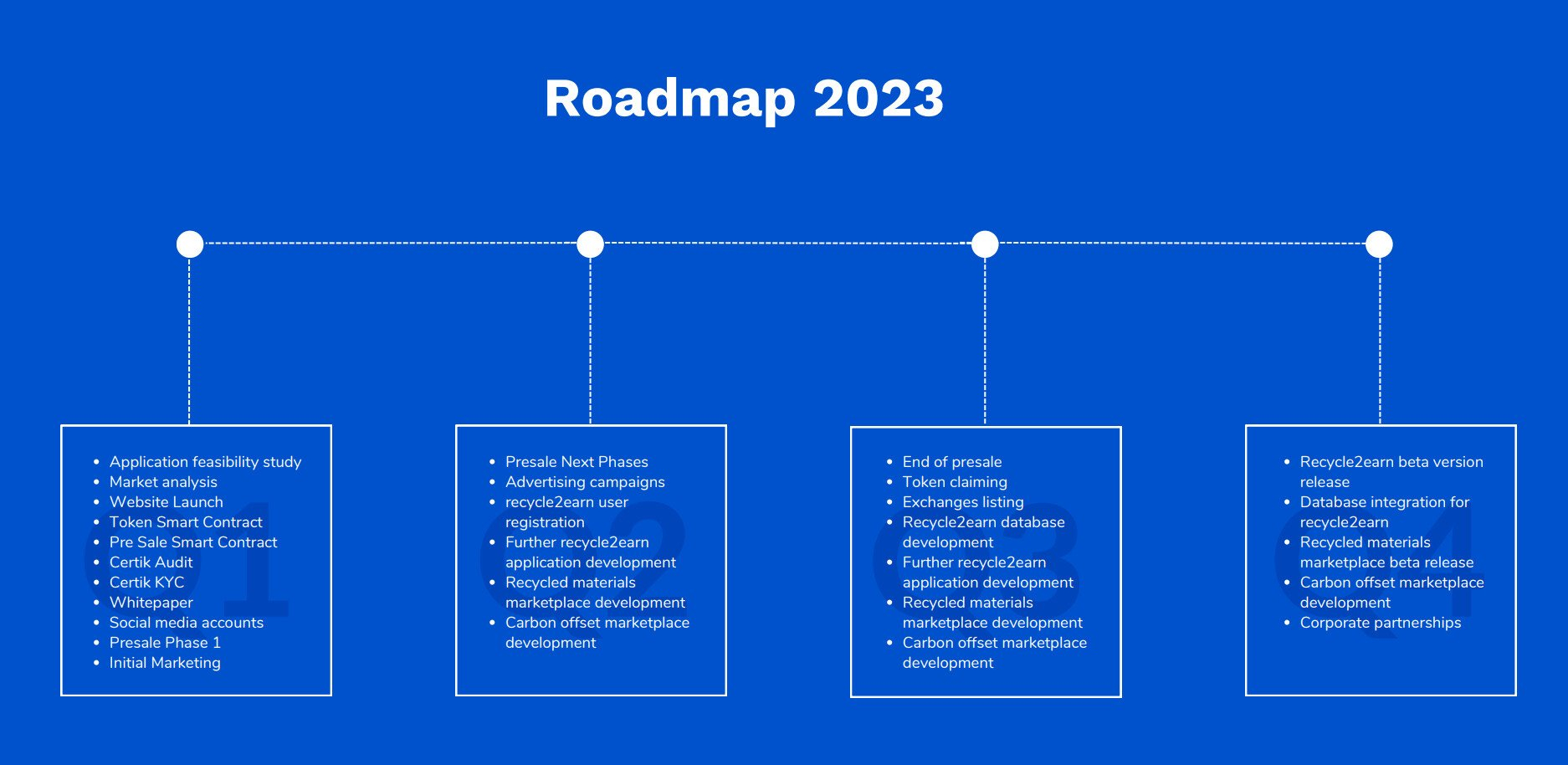 Beyond the innovative Recycle-to-Earn project, the Ecoterra ecosystem incorporates multiple components, including a carbon offset marketplace and a recycled materials marketplace.
These are backed by a robust Ethereum blockchain framework, ensuring a secure and transparent platform.
Additionally, Ecoterra's Reverse Vending Machines (RVMs) rewards users with $ECOTERRA tokens for each recycled item, fostering a powerful cycle of sustainability and investment potential.
Help Fight Climate Change Using Power of Blockchain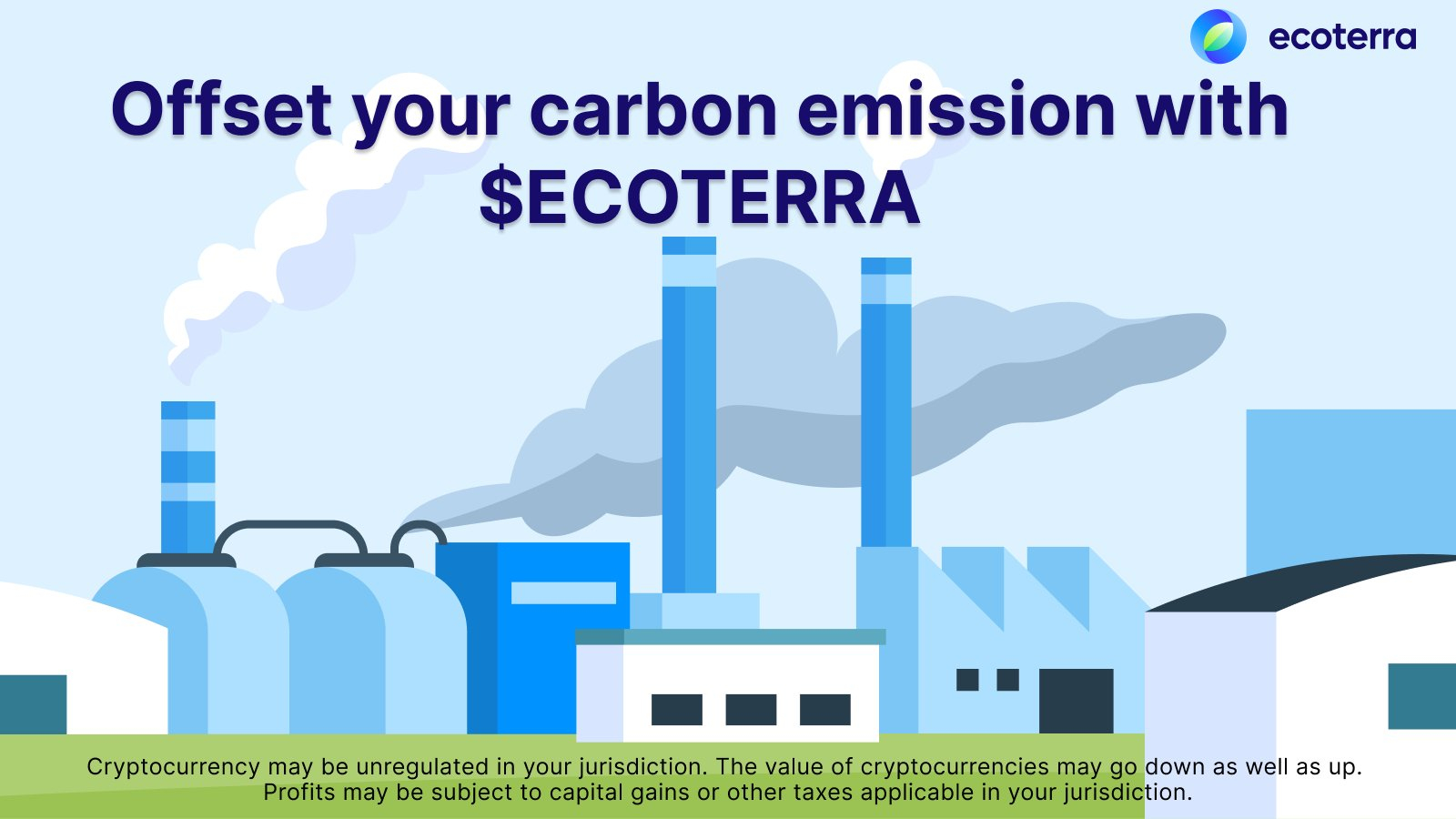 The primary focus of Ecoterra, however, is to address the crucial environmental challenges we face today.
By encouraging eco-conscious behaviors, Ecoterra offers a unique investment opportunity that promises not only potential financial returns but also the chance to make a positive environmental impact.
So with the bullish outlook on Cardano Price, future focused investors should be turning their gaze to opportunities like Ecoterra to supercharge there potential gains on a green initiative.
Offering not just a financial investment, but also a chance to participate in solving real-world environmental problems, Ecoterra sets itself apart in the crypto market - ecologizing the economy.
With the presale still in progress, now is the time to get in on the ground floor of this promising eco-friendly cryptocurrency.
---