Is Cryptocurrency Halal? Another Step Towards Muslim Countries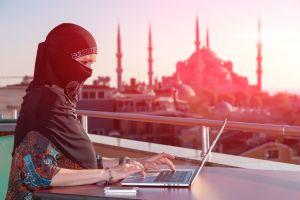 With Sharia law rigidly imposed in many countries in the Middle East and Southeast Asia, cryptocurrency adoption is at a standstill, since Islamic scholars have not yet reached an agreement on whether the religion permits digital assets. California-based Stellar startup has now received certification from Islamic scholars for its blockchain platform and related cryptocurrency, giving a glint of hope to other players in the nascent industry.
The Shariyah Review Bureau (SRB), an Islamic advisory firm licensed by Bahrain's central bank, provided the certification for Stellar, alongside guidelines for the types of assets that can be traded in its platform.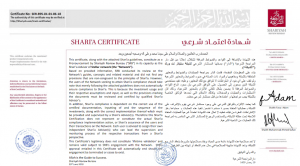 Mansoor Ahmed, their assistant general manager, told Reuters, "For the blockchain technology there was no issue, the main thing we needed to consider was the use of the underlying cryptocurrency."
Therefore, according to the report, the certification covers Stellar's blockchain and its native currency called Lumens - the 6th largest cryptocurrency with a market capitalization of USD 5.3 billion (as it is at time of writing).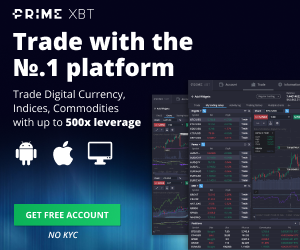 Cryptocurrency could be haram - strictly forbidden - since it is an object of speculation and not backed by tangible assets. In Sharia law, the emphasis is placed upon real economic activity based on physical assets - the law also famously bans interest payments. Pure monetary speculation is frowned upon, if not outright forbidden.
Stellar receiving certification could be a step towards cryptocurrency adoption in Muslim countries with a total population of almost 2 billion people. According to Reuters, Lisa Nestor, director of partnership at Stellar, said, "We have been looking to work with companies that facilitate remittances, including in the United Arab Emirates, Saudi Arabia and Bahrain. It's a huge market."
Stellar's digital ledger could be used in areas beyond cross-border payments, such as asset digitization.
And Stellar is not the only one to try and tap it. A startup company from Dubai founded last year, OneGram, is issuing a gold-backed cryptocurrency as part of efforts to convince Muslims that investing in cryptocurrencies complies with their faith.
Meanwhile, a mosque in London is accepting donations in cryptocurrency.
Also, in February, Saudi Arabia's central bank and U.S.-based Ripple signed a deal to help banks in the kingdom settle payments using blockchain technology.