IOTA Pledges a 'Bright 2020' in New Roadmap but Market Is Unimpressed
IOTA (MIOTA) prices have fallen in the past 24 hours – despite upward trends in most altcoin prices and the release of a new roadmap.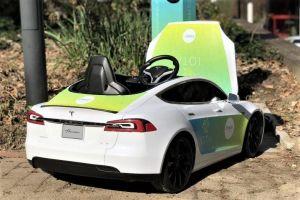 At the time of writing (11:46 UTC), IOTA, ranked 23rd by market capitalization, is down almost 2% on the past 24 hours, at a time when tokens like Ethereum (ETH) are up by over 3.5% in the same period and Bitcoin (BTC) jumped 8%.
It has been a relatively quiet second half for 2019 for IOTA, a developer of a distributed ledger focusing on the Internet of Things, but the project's IOTA Foundation announced yesterday an action plan and milestones for the year ahead and claim that it was "ready for a bright 2020." The foundation will be hopeful of driving up interest in the project, which has experienced price drops of 49% in the past 12 months.
In a blog post, the foundation said it was planning a number of technical improvements, including an additional signature project that will allow the use of reusable address and ensure network throughput improvements. Developers are also working on autopeering and Trinity wallet improvements.
The IOTA developers said that they were prioritizing performance improvements, as well as simplifying certain aspects of the network.
IOTA's Director of Engineering Jakub Cech wrote,
"We have built a very capable Rust team working on the next generation of our node software that will transition with us through Coordicide."
On Reddit, one user said that establishing "a flawlessly, fast and decentralized running Coordicide in 2020" would be positive. But failing to deliver on the roadmap's promises would lead to "further losses in credibility" and would enforce the crypto-community's view of IOTA as an "endless announcement-, research- and theory-project."
However, another user on the same Reddit forum urged patience, and opined that roadmaps did not equate to "hard deadlines."
Meanwhile, as reported in April, Jaguar Land Rover, Britain's largest auto manufacturer, partnered IOTA in order to test a new service that would allow drivers to to earn cryptocurrency and make payments on the move.
---