Investment Bank Berenberg: Stablecoins and DeFi Likely to Face SEC's Crypto Crackdown Next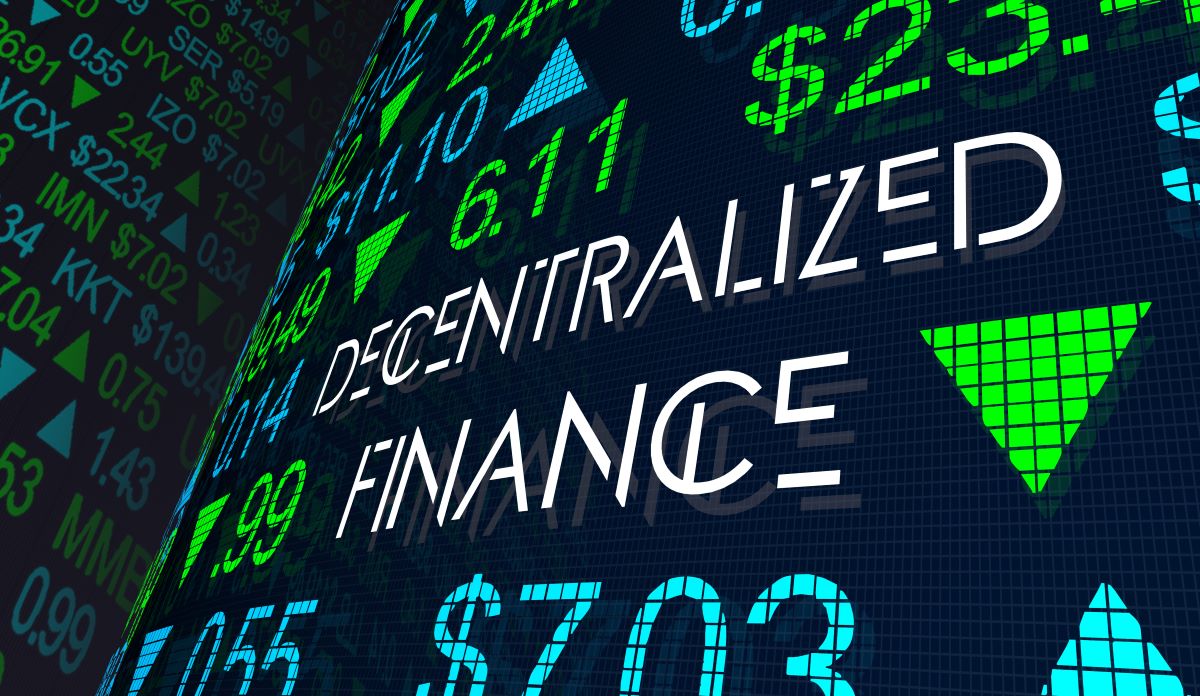 The U.S. Securities and Exchange Commission (SEC) is likely to extend its enforcement crackdown to both decentralized finance (DeFi) and stablecoins, wrote Berenberg in a research report published on Tuesday.
As read by CoinDesk, the investment bank said that two of the SEC's next targets may include the two largest stablecoins by market cap: Tether (USDT) and USD Coin USDC. Collectively, both assets account for $110 billion in value.
Stablecoins are blockchain tokens value-pegged to relatively price-stable assets, such as fiat currency. The most popular stablecoins track U.S. dollars, and are backed by a combination of cash and short-term U.S. Treasury bills.
For the SEC, targeting USDC and USDT would mean targeting "the stablecoins that serve as the lifeblood of decentralized finance," wrote Berenberg analysts led by Mark Palmer. By their analysis, this may be a priority if the SEC intends to weaken DeFi's potential to serve as an effective alternative to regulated, exchanges and lenders.
In early April, the US Treasury Department published a report outlining various ways that DeFi presents risks to national security, as the industry fails to implement appropriate sanctions and money laundering controls.
Some noted threats included "ransomware actors, thieves, scammers, and drug traffickers, using DeFi services to transfer and launder their illicit proceeds."
Later that month, the SEC reopened a comment period on a proposal to modify the definition of "exchange" under existing exchange laws, so that DeFi can be governed under the traditional finance ruleset. "Investors in the crypto markets must receive the same time-tested protections that the securities laws provide in all other markets," wrote SEC chairman Gary Gensler at the time.
Another Threat to Coinbase
Beyond DeFi, however, Berenberg thinks an attack on USDC could even harm Coinbase – America's largest, centralized cryptocurrency exchange. In Q1 2023, the exchange generated roughly 27% of its net revenue ($199 million) through its USDC reserves.
Coinbase was sued by the SEC this month for multiple securities law violations, including the listing of alleged crypto securities on its exchange, and failure to register its staking program as a security. USDC has never named a security in the lawsuit, and Coinbase maintains that it is not a security.
In a similar lawsuit against Binance file the day prior, however, the SEC alleged that BUSD is a security. Issued by Paxos, BUSD is the third largest stablecoin, and operates in a very similar manner to USDC.
MicroStrategy executive chairman Michael Saylor echoed many of the report's concerns about stablecoins to Bloomberg last week, arguing that there is "no legitimate path forward" in the United States for non-Bitcoin cryptos.
Berenberg's report added that MicroStrategy – which currently owns roughly 140,000 Bitcoin (BTC) is well positioned to outperform the market, and agreed that crypto will become more Bitcoin-focused going forward.

---