Interest in Bitcoin Futures Drops Amid Discussions of Financial Market Closure
Disclosure: Crypto is a high-risk asset class. This article is provided for informational purposes and does not constitute investment advice. By using this website, you agree to our terms and conditions. We may utilise affiliate links within our content, and receive commission.
Despite record-high volatility in bitcoin (BTC), derivatives traders appear to be pulling money out of the market, while a "rush to cash" becomes the overarching theme for the financial markets. The moves in bitcoin follow major volatility in the traditional financial markets, where some of the largest players are fighting the idea of temporary market closure.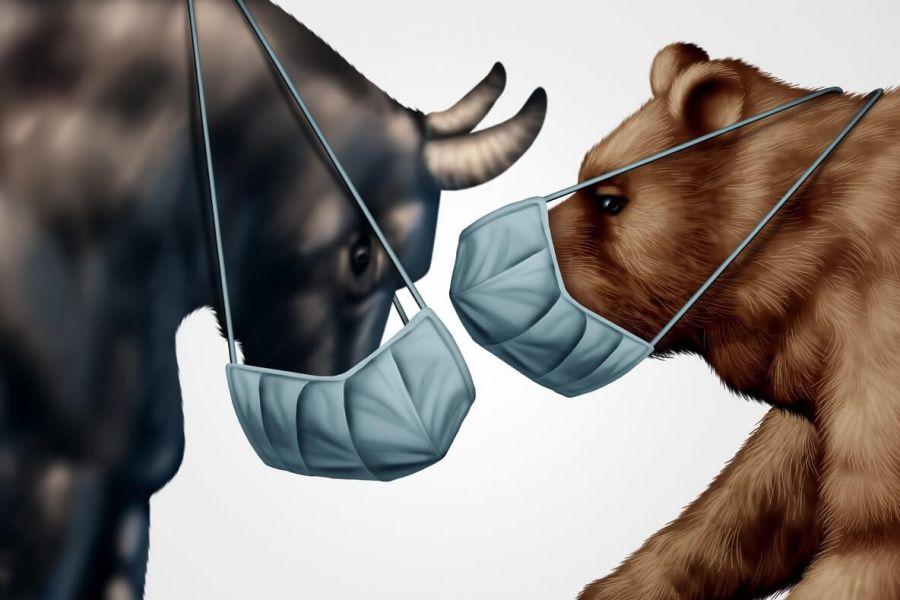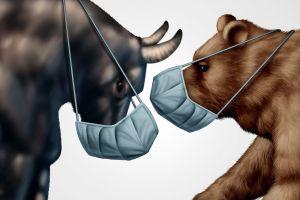 Judging from the aggregated open interest (OI) across all major futures exchanges, it seems that the crypto market crash, combined with the ongoing panic in traditional financial markets, are keeping traders away from the bitcoin derivatives market.
BTC Futures – Aggregated Open Interest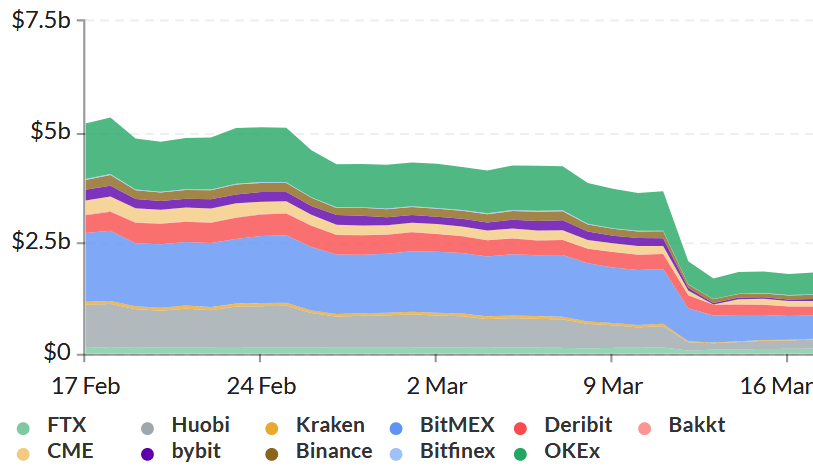 The same is also evident when looking at exchanges individually, as seen on, for example, the institutionally-focused CME futures market, where the trend in open interest is clearly down: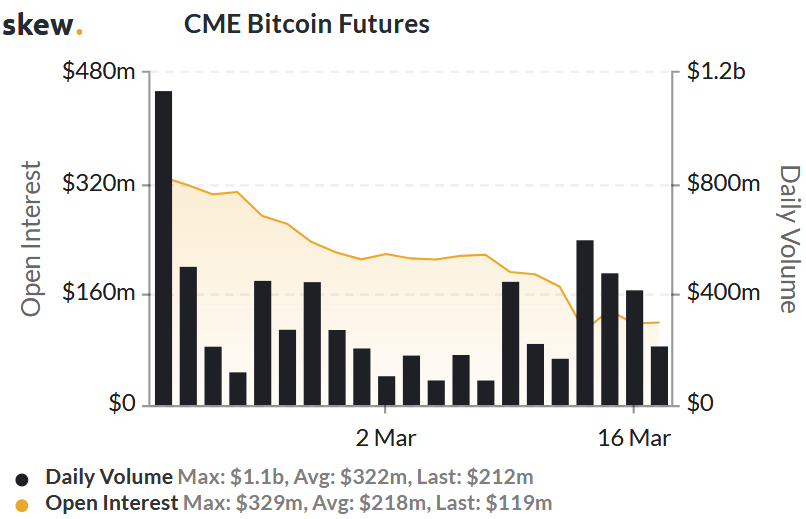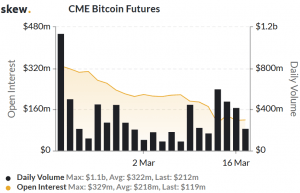 Further, it also applies to a certain extent at the more retail-focused BitMEX exchange, where open interest is down both in BTC and USD terms, even after the major crypto market crash on March 12,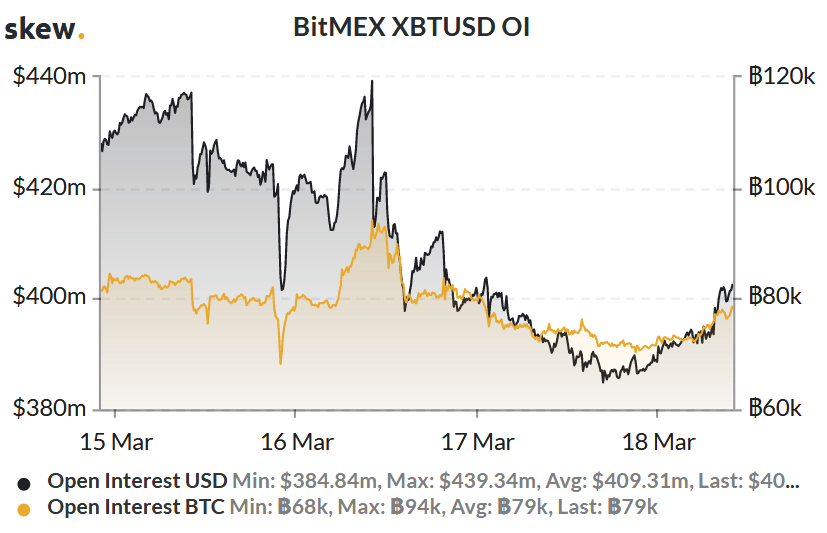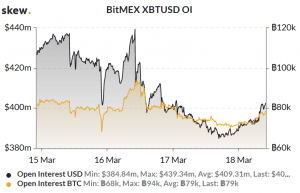 The lower open interest also follows news that physical trading floors across the globe are being shut down. So far, this includes both the CME and CBOE in Chicago and the London Metal Exchange (LME), while the trading floor of the New York Stock Exchange (NYSE) remains open.
Further, is has also been speculated whether traditional financial markets may be shut down amid the unprecedented selling that has taken place over the past few days. According to the Wall Street Journal, this possibility was raised during a conference call between the Bank of England's governor Andrew Bailey and several major asset managers. If that were to happen, a market shutdown might also halt bitcoin futures and options trading at the CME, although other crypto exchanges would be unaffected.
Despite the idea being floated, NYSE Group president Stacey Cunningham has reportedly resisted it, with others also supporting her in saying that it wouldn't be helpful, the newspaper wrote. Among them was also CEO of CME Group Terry Duffy, who said in an interview on CNBC on Tuesday that the market should not close but instead "tighten up its circuit breakers," referring to the automatic trading halts that kicks in when the market which today happens whenever the market moves more than 5% overnight.
So far, investors have found no safety even in traditional safe havens such as precious metals, with virtually all asset classes except the U.S. dollar getting crushed. And although this has also been true for the bitcoin market, it means that massive amounts of capital are now sitting in stablecoins like tether (USDT) and USD coin (USDC), potentially waiting for an opportunity to get back into bitcoin.
---