How Blockchain is Revolutionizing the Gold Mining Industry
Disclosure: Crypto is a high-risk asset class. This article is provided for informational purposes and does not constitute investment advice. By using this website, you agree to our terms and conditions. We may utilise affiliate links within our content, and receive commission.
Disclaimer: The text below is an advertorial article that is not part of Cryptonews.com editorial content.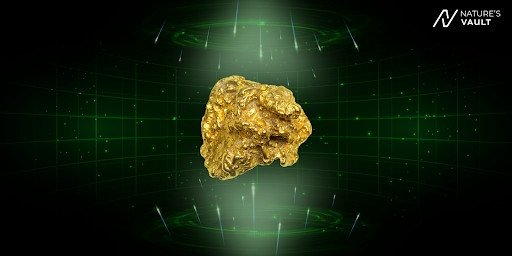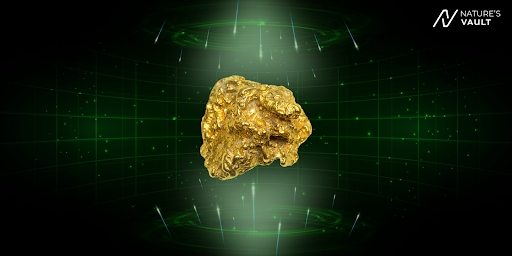 The revolutionary technology of cryptocurrency has provided both security and transparency to the benefit of a number of causes across the globe, especially where the infrastructure to provide equity is lacking. Its utility across government, finance, insurance, and personal identity security has created a market for blockchain technical services predicted to hit annual spending of USD 20 billion by corporations by 2025.
Tech giants such as IBM have invested significant amounts of funds into the technology, more than USD 200 million in research, and over 90% of European and US banks have been investigating blockchain options. Although blockchain has only taken the world by storm over the past few years, the technology is already on its way to becoming a legitimate disruptor in a slew of different industries.
What makes blockchain technology so revolutionary is that anything of value can be tracked and traded on its network, reducing risk and cutting costs for all involved. Through its shared, immutable ledger, blockchain technology can facilitate a process of recording transactions and tracking assets across a network, whether an asset is tangible—like a house, car, cash, or land—or intangible, for example, intellectual property, patents, copyrights, or branding.
One field in particular that blockchain has the potential to create large-scale change in is gold mining. While gold has historically been used as a hedge against inflation and remains a low-risk investment, the asset is proving problematic in today's climate of increased environmental consciousness. To mine gold primarily for the purpose of trading (much of which happens virtually without the distribution of physical allocations of gold) takes an unnecessary toll on the environment and exacerbates climate change effects. This is an issue that Nature's Vault, a fintech, and Greentech company is addressing by using blockchain technology to unlock the value of in-ground gold deposits and thereby incentivizing the avoided environmental and climate change consequences of mining.
The first mining rights that Nature's Vault acquired covers gold deposits across over 400 acres of forest and lakes in Ontario, Canada. This deposit is called "Pistol Lake" and holds an estimated 125,000 troy ounces of gold. The patented mining rights to this deposit have no expiry date, and thus, the environment is protected from mining indefinitely. The gold deposit has been quantified independently based on the same rigorous standards developed and trusted by large and small investors in evaluating public mining companies.
"We now have the technology and trusted reporting structure to tell us how much gold is in the ground and we have blockchain which allows us to tokenize these gold deposits and monetize them through trading on digital exchanges," commented Nature's Vault CEO Phil Rickard in a recent conversation with the press. The company, whose aim is to "keep the gold in the Earth, or "Nature's Vault" to protect environments likely to be targeted for gold mining and avoid the environmental impact of traditional gold mining, is pioneering a new way forward with its blockchain-based platform.
To fund the acquisition of more mines and thereby scale the mitigation of climate change and environmental damage, the tokenized gold will be traded as Legacy Token $NVLT, with a public launch expected to take place in Q4 of 2022. The project will have a total minted supply of 500 million Legacy tokens and has set aside 75 million tokens for its preserve-to-earn Prospector Staking Program, which includes three different staking pools with rewards based on varying lock-up terms. Each pool will be capped at 33.3% of the total circulating supply and retired when the supply for each pool has been distributed.
Ultimately, Nature's Vault's vision is to return a share of any carbon offsets generated from avoided mining to the Legacy Token holders through staking reward programs and airdrops.
The company is currently seeking approval from relevant carbon registries to develop its new protocol, which will incentivize avoiding greenhouse gas emissions associated with the development and operation of a gold mine and the transportation and processing of ore. This protocol is expected to also illustrate the significant environmental benefits of avoided mining beyond reduced carbon emissions, including biodiversity preservation and clean water.
—-
As blockchain technology continues to take the world by storm, it is disrupting many industries in the modern world—one of these most recently being gold mining. Projects like Nature's Vault continue to push the envelope by harnessing blockchain technology to pioneer more climate-conscious practices so assets like gold can be preserved instead of mined. Check out Nature's Vault's website today to learn more about this exciting new technology.
---