Create, Explore, and Immerse Yourself in This Breakthrough Virtual World Platform – Limited Presale Opportunity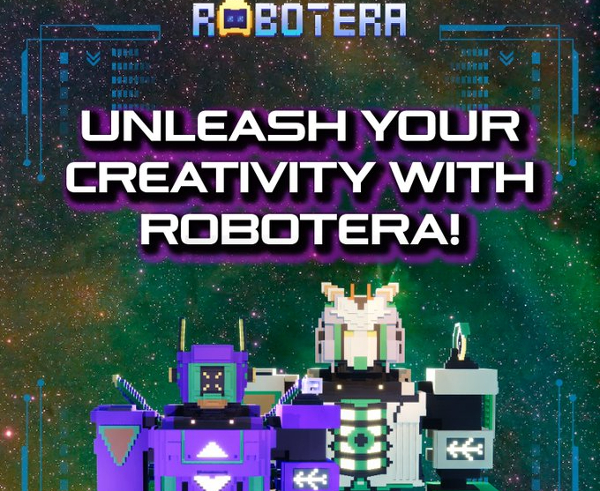 RobotEra has garnered a lot of attention from the crypto and gaming communities alike.
This gaming ecosystem provides an immersive virtual universe that enables users to explore and interact with other players as a unique NFT-based avatar
RobotEra is shaping up to be the most popular and biggest metaverse crypto project with massive investment appeals.
The Metaverse World of RobotEra
The RobotEra is a decentralized metaverse-based gaming platform that integrates a Sanbox-like virtual real estate setup.
The metaverse ecosystem introduces members to a virtual planet called Taro.
Taro was once a flourishing planet with friendly dwellers until a group of robots invaded the planet in a bloody war and caused ruins that made its environs inhabitable.
Players are now tasked to build real estate and utilize their creative and imaginative skill sets to transform the planet.
To begin, players are provided with robot avatars. These robots are represented by non-fungible tokens (NFTs), which can be exchanged on the platform's marketplace.
Participants can buy lands, build real estate and offices, and organize concerts, bars, saloons, museums, parks, exhibitions, and other infrastructures similar to the real world.
Furthermore, the RobotEra platform does not use a centralized authority to govern its metaverse world.
Instead, the gaming platform employs a decentralized autonomous organization (DAO) to allow all members of its ecosystem to participate in decision-making.
These range from polls on new upgrades, tokenomics, innovations, partnership and collaboration, and many more.
With DAO, all members are eligible to have a stake in RobotEra, making it one of the best-decentralized platforms in the industry.
RobotEra also offers members a spate of earning opportunities to make its metaverse ecosystem stacked up with competitors keen to play and earn.
Create, Explore, and Earn – It's That Simple
RobotEra is potentially the most profitable play-to-earn gaming project in the metaverse sphere.
For every completed building task, members will be rewarded with $TARO, the native token of the platform.
However, there are more commercial venture opportunities at players' disposal.
RobotEra allows gamers to earn rewards for selling in-game items, lands, and real estate represented by NFT.
Users can also build offices and other forms of infrastructure and lease them for $TARO tokens as fees, as well as selling of advert space on billboards or other structures within the platform's metaverse sphere.
Users with oversight for more rewards can create virtual concerts and sell tickets ($TARO tokens) to other players and earn seamlessly.
Additionally, when the metaverse token lists on exchanges, early adopters will generate massive nominal profits and still be able to stake their $TARO tokens.
$TARO Presale Is Selling Fast – Over $1 Million Raised Already
RobotEra is tipped to become the hottest crypto project due to its metaverse and gaming features that appeal to gamers and the crypto communities.
Its native token, $TARO, powers all in-game products, avatar accessories, staking, and governance.
The digital token has piqued the interest of investors, with a whopping $1 million raised from presale, indicating a strong market trajectory.
As of press time, 1 $TARO is priced at $0.020 USDT. However, the price will increase to $0.025 USDT in the second presale stage.
Now is the best time to purchase the $TARO token.
Disclaimer: The Industry Talk section features insights by crypto industry players and is not a part of the editorial content of Cryptonews.com.
---