HODL or Not? The Sentiment Against Hodling Gets Stronger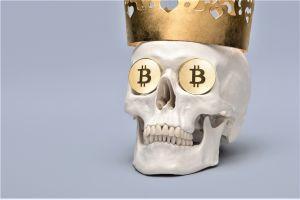 With the bear market showing no signs of stopping - other than to offer a little hope and then trample all over it again - more HODLers are reconsidering their stance. The opinions on the merits of such an approach are more varied than ever, with representatives of each making a strong case for their view.
In one corner are people who have given up on trying to HODL or are against this strategy in general.
"One of the things I have disliked the most about the crypto sector is the idea that people should "hodl" or "hold on for dear life. I have written many times here at AVC that one should take profits when they are available and diversify an investment portfolio. The idea that an investor should hold on no matter what has always seemed ridiculous to me," Fred Wilson, a New York-based famous venture capitalist, wrote in his blog AVC. He added that he can't say whether this is the "long-awaited capitulation of the HODL crowd or not", but "capitulation would be a good thing for the crypto markets, releasing assets into the market that until now have been locked up by long-term holders."
Meanwhile, the social network Reddit is filled to bursting with posts such as: "The 'HODL' meme is a cancer in the cryptocurrency space," or "You people HODLing-only, are your own worst enemy." The most common argument is that HODLing doesn't help the trading volume. "How do you expect to see volume and money coming in, when you don't want to contribute to it? It is literally the same thing as the bystander effect. 'Oh I won't help, I'm sure someone else will'," writes user u/PhillyCrypto. User u/niftythrow argues that, "HODL only works in a bull market."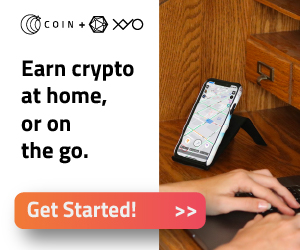 The recently published survey showed that 70% of the respondents believe that hodling is more important than spending. Also, the survey found that with bitcoin, 73% spend it 'almost never', ethereum - 82%, and litecoin - 89%. 46% of the respondents are of the opinion that the lack of places o spend crypto contributed to the price decline.
Meanwhile, others now argue that capitulating isn't the way to go either. "If you can't stomach a negative asset, you're not for crypto," says user u/cyrilbenson47. This is almost the same what Charlie Lee of Litecoin tweeted about a year ago: "If you can't stomach a 90 percent drop in crypto, don't adopt early."
Those that dropped out, being unable to stomach the losses, shared their stories as well: they mostly invested more than they could afford to lose - something that is incredibly easy to do - and the stress got the best of them. "You can't put a price on stress levels and your mental health," writes u/tksopinion.
Through all the posts, the community is still trying to remain optimistic and give a little hope to those who are sick and tired of the bear run. How effective this approach will be remains to be seen.
In the meantime, bitcoin and altcoins nosedive: