Hodlers Expect More Places To Spend Their Coins
If you want to see cryptocurrency mass adoption, you need to start spending it. This is a paraphrased quote we picked up from Reddit which sparked quite a discussion.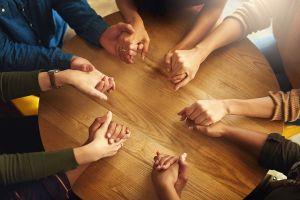 With all the HODL memes and crypto to crypto day-to-day trading, how many people do actually spend their cryptocurrencies on anything other than – other cryptocurrencies? Even more so – how many people demand the possibility to do so, in the first place?
Well, according to a new survey by Coindesk, a news website, not that many. The website has just issued its State of Blockchain report for Q2 2018, based on a poll of 1,200 of its readers. 70% of the respondents believe that hodling is more important than spending. It adds that the vast majority don't really spend their cryptocurrencies, but rather keep them. With bitcoin, 73% spend it 'almost never', ethereum - 82%, and litecoin - 89%. However, most cryptos listed (except Dash - no change) became more actively spent since last quarter.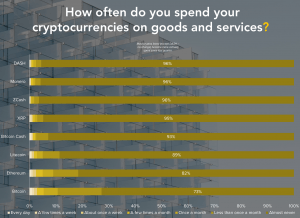 Meanwhile, among other reasons, 42% of respondents agree that lack of places to spend crypto contributed to the price declines, while 36% disagree with this.
On the other hand, the majority (72%) of the same group of respondents expect merchant adoption of cryptocurrencies to increase in 2018.
Overall sentiment regarding bitcoin is also positive (70%), with 22% being 'extremely positive', 32% being 'moderately positive', and 16% 'slightly positive'.
Still, three quarters hodled when things took a rough turn, signaling strong belief in the project and in the crypto universe, in general. Roughly one in seven swapped back to fiat, and one in ten (11%) traded for a stable coin while bitcoin's boat was rocking.
And this is what the respondents think about bitcoin's strength's.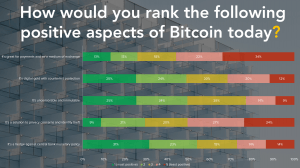 While the infographic below is one of the most interesting slides in the report. Well, the future looks bright: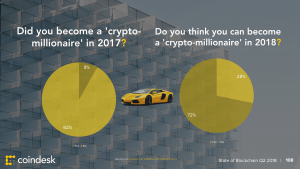 ---