Here's How This PEPE Price Trade Made a Crypto Millionaire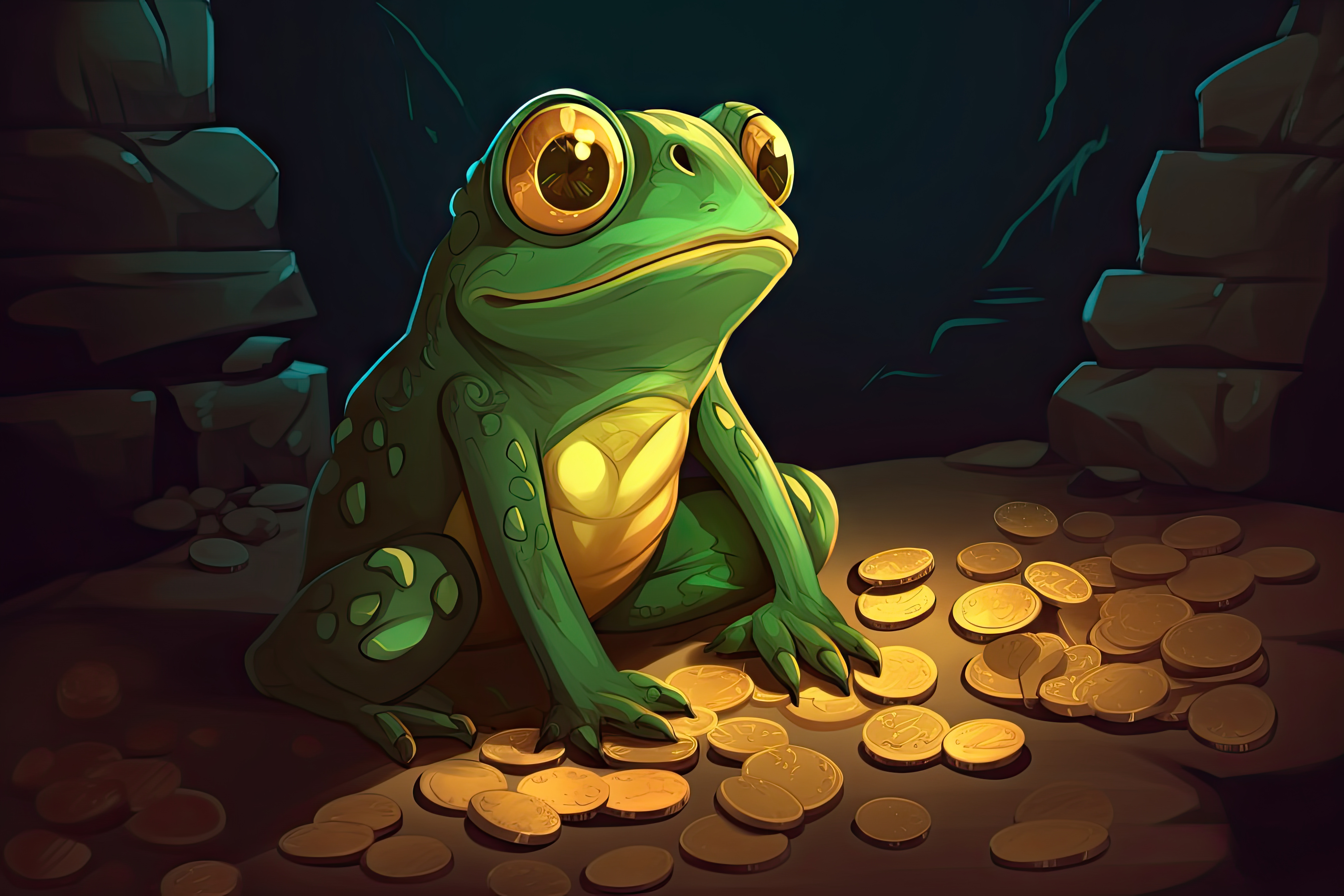 Pepe Coin, the Pepe the Frog-themed meme coin that exploded back in April, made near instant millionaires.
What was so amazing it that many millionaires were created despite only putting very small initial investments into the $PEPE token.
For example, a Twitter user going by the name of lyx.eth highlighted back in April how one wallet beginning with 0xAf235 made nearly $1 million at the time with a minuscule initial $27 investment in Pepe.
That was then.
The 2.5 trillion $PEPE tokens bought by the wallet, which it is still holding onto as can be verified on EtherScan here, are now worth a cool $3.8 million.
At the peak of Pepe mania back in early May, when the project's market cap hit an enormous $1.8 billion, these tokens would have been worth close to $10 million.
$PEPE was last trading around $0.0000015, well within its recent $0.0000014-18ish multi-week range.
At present, the project has a market cap of around $630 million, as per DEXTools.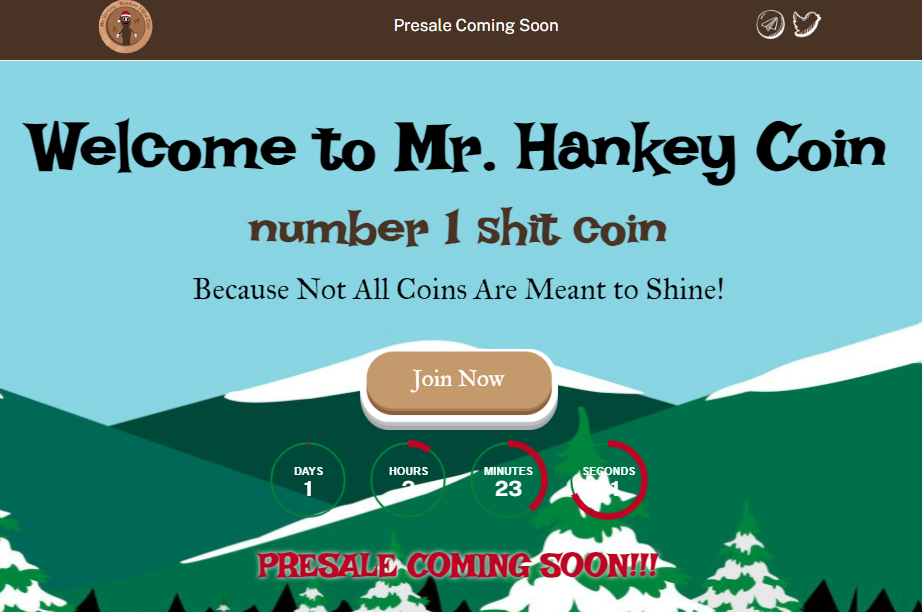 Pepe Coin (PEPE) Alternative Meme Coin to Consider – Mr Hankey Coin
With Pepe down more than 60% from its early May record highs, but still valued at a bloated market capitalization of over $600 million, meme coin degens looking for big returns should likely be looking elsewhere.
Luckily, analysts at Cryptonews.com have scoped out a new small-cap meme coin gem that could end up being one of the most exciting shitcoins of 2023.
A brand-new meme coin themed on South Park's Mr Hankey, a sentient, jolly piece of feces and the cartoon's former Christmas deity, has been going viral on social media in the past two days ahead of the launch of a stealth presale that anyone can get involved in on Thursday.
Mr Hankey Coin, which is proudly marketing itself as the crypto industry's best shitcoin, already has over 5,600 followers on Twitter, while the project's Telegram is fast approaching 1,000.
Web3's hottest new shitcoin is understood to be looking to raise a modest $500,000 via a sale of 40% of its 1 billion token supply, valuing the token at a very modest $1.25 million.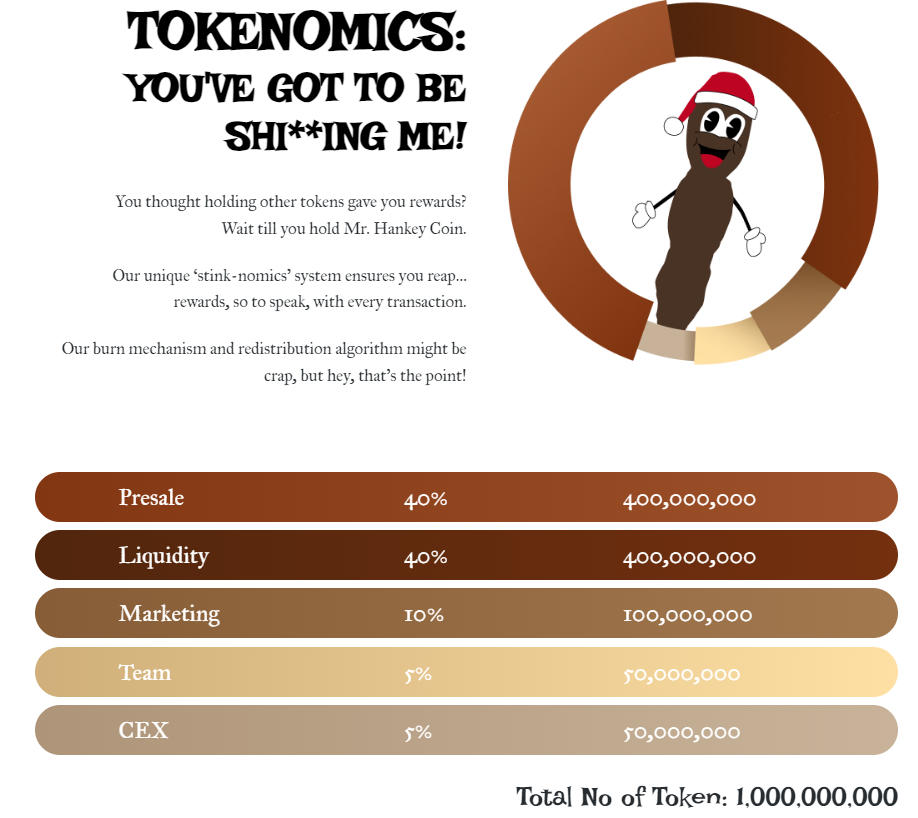 That leaves plenty of room for a potential pump.
And Mr Hankey Coin stands a very good chance of pumping for a few reasons.
Firstly, the limited availability of the token in presale means that pent-up demand and FOMO will be sustained into its DEX launch.
Secondly, the project has pledged to lock 40% of the token supply into Decentralized Exchange (DEX) liquidity, ensuring smooth trading conditions and removing the possibility of a rug pull.
Finally and most importantly, Mr Hankey Coin appears to be backed by a savvy marketing team, with rumours are already circulating the teams behind $SPONGE and $PEPE might be involved.
Whoever the team is, they appear to be hard at work spreading the word, with Mr Hankey Coin already featuring all over the crypto media on reputable news sites like Beincrypto and here on Cryptonews.com.
Follow Mr Hankey Coin on Twitter and Telegram now to make sure you are among the first to be notified when the presale starts and when the coin launches on exchanges
Mr Hankey Coin's brown paper can be viewed here.
Disclaimer: Crypto is a high-risk asset class. This article is provided for informational purposes and does not constitute investment advice. You could lose all of your capital.
---