Hedera Hashgraph's Dropp Integrated with FedNow, HBAR Price Rallies 15%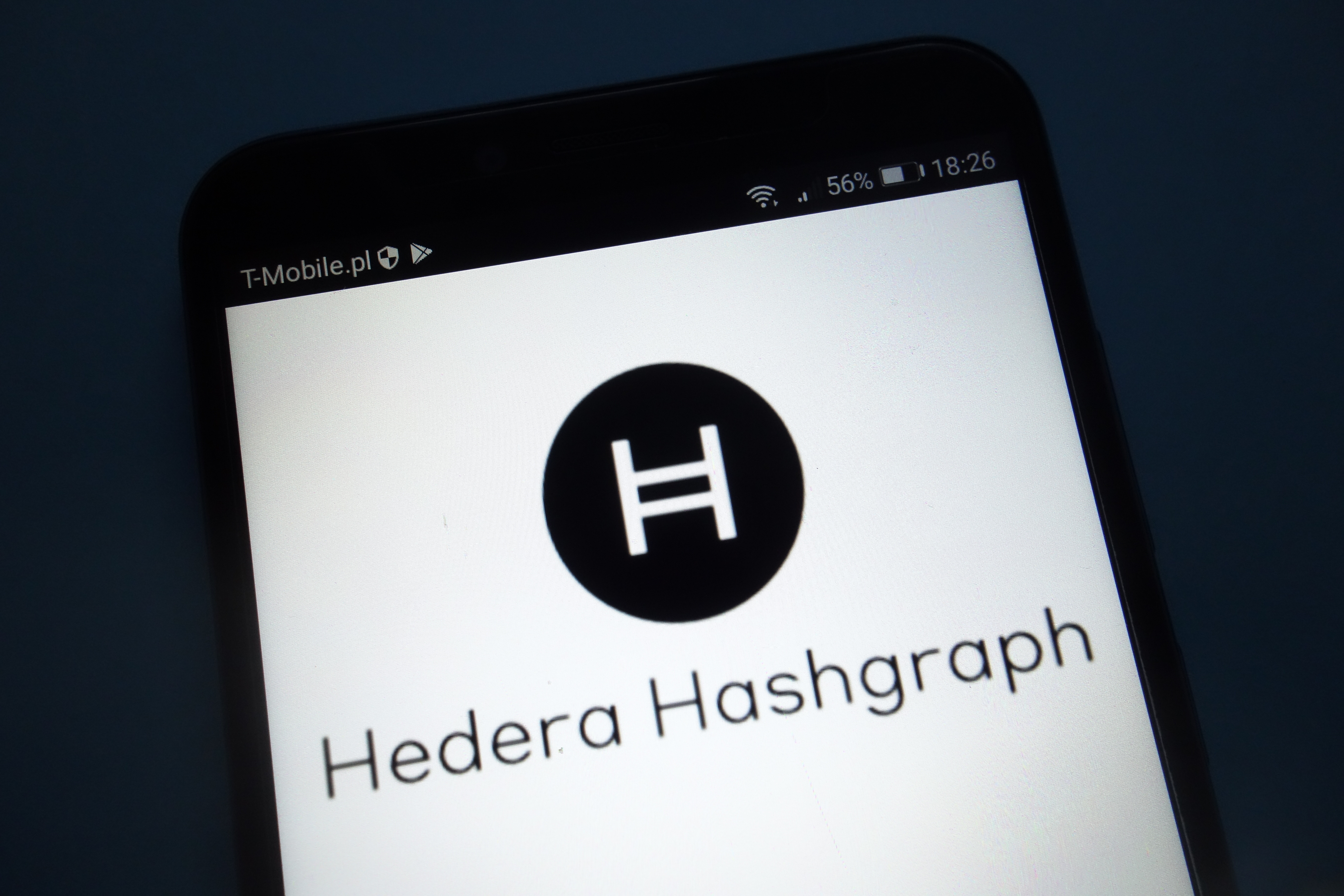 HBAR, the token that powers Hedera Hashgraph's decentralized, open-source, proof-of-stake public ledger that utilizes the leaderless, asynchronous Byzantine Fault Tolerance (aBFT) hashgraph consensus algorithm, has been pumping on Monday.
One of its decentralized applications (dApps) Dropp has been listed by the US Federal Reserve's new instant payment service FedNow as a service provider.
HBAR was last up around 16% on Monday, having hit its highest level since April in the $0.68 area.
Dropp markets itself as the world's first affordable micropayments platform built to enable pricing flexibility and drive growth.
Dropp, a pay-by-bank alternative to credit card payments, enables micropayments for small value transactions in both HBAR, USD, and USDC, as well as enabling the storing, transferring and viewing of non-fungible tokens (NFTs).
The fact that the Fed has chosen to integrate Hedera's Dropp into its FedNow service is a huge endorsement of the blockchain's potential.
Hedera is the only major public blockchain to make use of the hashgraph consensus algorithm and can achieve transactions per second in the tens of thousands, and all amid very low latency.
The FedNow announcement should open the door to further interest from companies and institutions build out/use products built on Hedera.
Its no surprise then that HBAR has been surging.
Where Next for Hedera (HBAR)?
As Hedera's blockchain integrates with the traditional US financial system via the Fed's FedNow instant payment service, network activity will likely continue to grow exponentially.
For reference, as per a recently released report from Messari, Hedera saw an average of 72 million in daily transactions in Q2 2023, up 80x versus the same time period one year earlier.
With more institutions and companies likely to step in to utilize the promising blockchain in the coming months and years, the outlook for HBAR is strong.
HBAR's market cap was last around $2.2 billion, more than 3x down from its 2021 peaks of closer to $6.7 billion.
But if HBAR is going to be one of the blockchains that is widely used by major financial institutions, it could easily become a coin with a market cap in the 100s of billions of dollars later this decade.
100x gains should not be ruled out.
As for the coin's near-term outlook, HBAR has broken to the north of an uptrend that has been in play since June and its 200DMA, opening the door to a potential retest of yearly highs in the $0.098 region.

Disclaimer: Crypto is a high-risk asset class. This article is provided for informational purposes and does not constitute investment advice. You could lose all of your capital.
---