Hard to Regulate Crypto Without Global Consensus, Admits Top IMF Official
Disclosure: Crypto is a high-risk asset class. This article is provided for informational purposes and does not constitute investment advice. By using this website, you agree to our terms and conditions. We may utilise affiliate links within our content, and receive commission.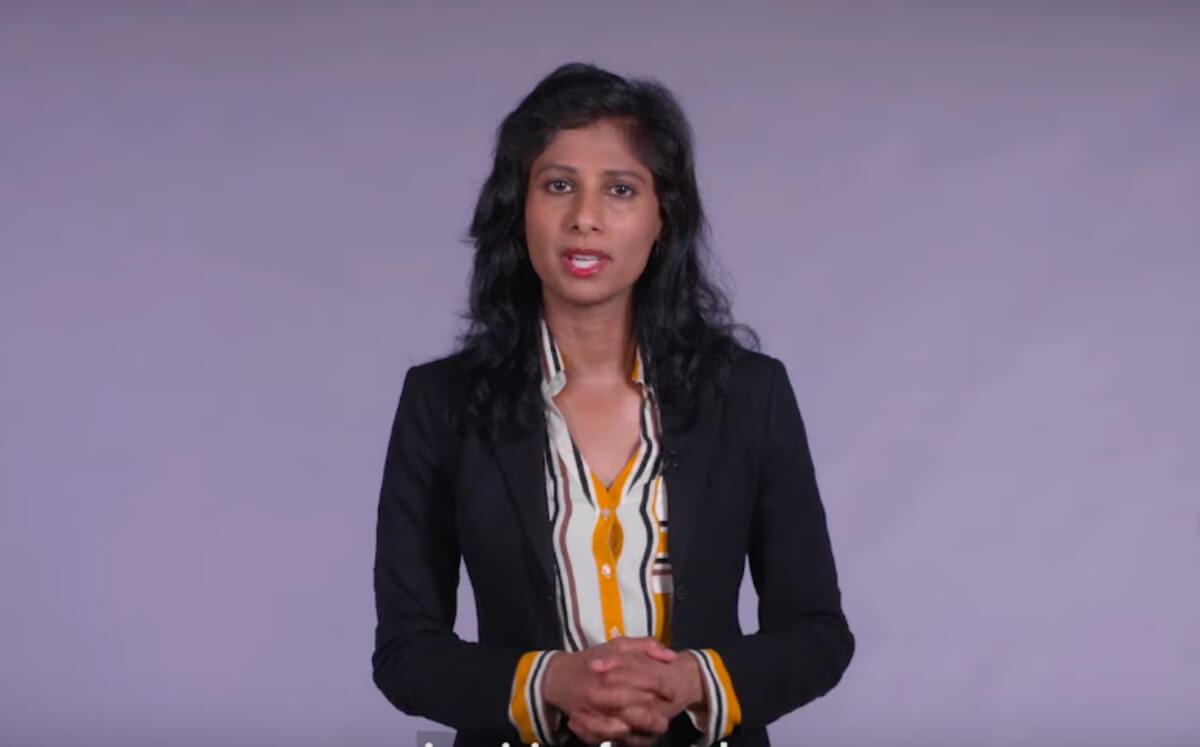 A key figure at the International Monetary Fund (IMF) has conceded that regulating crypto will need nothing short of a concerted global effort – and a worldwide agreement on crypto that most would argue seems far from achieving any time soon.
The comments were made by the IMF chief economist Gita Gopinath – who is set to become the body's first deputy managing director in 2022. Gopinath was speaking during a lecture for the New Delhi-based economics think-tank the National Council of Applied Economic Research. Her speech was entitled "Global Recovery from the Pandemic Policy Challenges."
Gopinath called for regulations, but stated that practical difficulties could blight any one nation's efforts to police the sector.
She explained that countries around the world are currently "trying different things" in the regulatory space, but admitted that there were "obviously challenges to banning" crypto as "a lot of these crypto exchanges are offshore and they're not subject to the regulations of a particular country" – meaning that "there are ways for that kind of activity to continue."
Gopinath also conceded that bans could not be a "passive phenomenon" – and would involve "monitoring, supervision and regulation."
But she went a step further, adding that what was "actually needed" was a "global effort," saying:
"No individual country can solve this problem on their own, given how easy it is to do these transactions cross-border. So there is a need for global policy on that front. And I think that's needed urgently."
She claimed that crypto adoption was also on the rise in developing nations, where it was creating a new set of financial problems for economic policymakers. The IMF official said:
"It seems to be more attractive to adopt cryptoassets and cryptocurrencies in emerging developing economies than in advanced economies. If you look at take up around the world we are certainly seeing that there's a rapid amount of adoption that's happening in emerging and developing economies."
She claimed that such an adoption "poses problems" because "usually emerging and developing economies have exchange rate controls" and "capital control capital flow measures" – and that cryptoassets "can be ways to evade those kinds of regulations."
Expanding on her thoughts on a "ban" on crypto, Gopinath said that regulation is "absolutely important for this sector" and added that "if people are using it as an investment class then the same kinds of regulations that you have on security traders and security dealer brokers should also apply to crypto-assets."
She expanded by saying:
"If regulated financial institutions are investing in crypto assets then the same amount of requirements in terms of capital buffers and so on have to be applied even for crypto assets so you need regulations."
Furthermore, if crypto was being used in the payments system, then the "same kind of regulations that happen for banks that take deposits" ought to apply also "to any institution that is in the payments space for cryptoassets," she said.
A China-style crypto ban had been mooted in India, with some claims from government officials that this could be forthcoming before the end of the current parliamentary session. However, an anonymous "senior government official" this week told the press that New Delhi is likely to wait until next year before making any firm decision on the matter – and could even end up taking a laissez-faire approach to the sector.
____
Learn more:
– Crypto Regulation Should Be Global, Not National – IMF Directors
– IMF: Issue CBDCs, Improve Cross-border Payments to Counter Crypto's 'Phenomenal Growth'

– Regulators Must Make Sea Change on Crypto, and IMF Is Ready To Engage
– IMF Warns El Salvador, India's Crypto Soap Opera, Brazil's CBDC Pilot + More News

– IMF Warns of Higher Inflation, But Central Banks Shouldn't Tighten Yet
– Collect Taxes More Effectively to Avoid 'Debt Trap' Chaos, Warns IMF

---