Handshake Gets into Coinmine Ahead of Possible Listing on Coinbase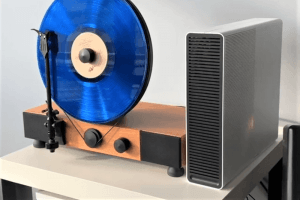 One of the Cryptoverse's freshest coins, Handshake (HNS), is gaining recognition by being added to plug and play crypto miner manufacturer Coinmine's device, Coinmine One, while it's also waiting on Coinbase to decide if this major exchange will list it. In the meantime, HNS dropped more than 77% in a week.
Coinmine partnered up with Namebase for their Handshake project, for which Farbood Nivi, Coinmine CEO and co-founder, says is an important element in the crypto and blockchain space, and which Coinmine had in mind since last year.
As reported, Handshake is a decentralized, permissionless naming protocol created by Namebase, an exchange, cloud wallet, and registrar for Handshake names, whose investors include Robot Ventures and Morgan Creek Capital Management.
What this addition means for Coinmine users, explains Nivi, is that they can use the native coin HNS to buy a domain name offered by Handshake, which can also be transferred, resold, and updated. As for the current results, "about one HNS [USD 0.12) a day on your Coinmine is what it looks like," Nivi said. Meaning that at this rate you would need to wait for 2,054 days to be able to buy the "wizard/" domain - it has seventeen bids in total, with the highest lockup amount (bid amount + optional blind) being HNS 2,054 (USD 266). However, there are domains, that can be purchased via an on-chain Vickery auction even for 1 handshake.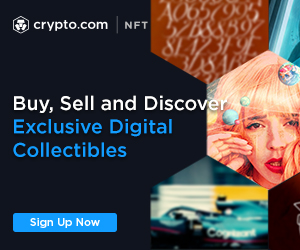 Once owned, this name can then be linked to a website or a wallet address, for example, that way simplifying the entire process. "So instead of telling you to send bitcoin to this crazy long bitcoin address," says Navi, "I can just say to send your bitcoin too 'Farbood'".
Nivi finds Handshake to be an important element in the crypto/blockchain sphere. It's a decentralized system that runs parallel with the classic, centralized one, and there is no central power that can switch it off – nobody can remove your website or mess with your wallet, or anything else you've linked to the name you purchased.
HNS has already been listed on Hotbit and Gate.io exchanges, while Namebase remains the current most active market trading it. However, in September 2019, Coinbase (which is also one of Coinmine's investors) listed HNS as one of the coins it is looking to list. There's no word on Coinbase's decision yet. We've contacted them and will update should we get a reply.
On the other hand, the price of this newly released coin, has crashed. It is currently (15:20 UTC) trading at USD 0.12, having dropped 21.5% in 24 hours and 77% in a week.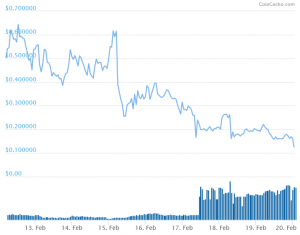 Meanwhile, following the launch of Coinmine interests – allowing the users of the device to earn interest on their bitcoin and ethereum – the startup is now working on the next version of the Coinmine, which they say may come out later this year already.