Hacked IOTA on 'Pause' During its Investigation; MIOTA Down 2%
Things took a downturn for IOTA (MIOTA), as the network has been "paused," while its team is focusing on the developing situation of the hacked Trinity wallet.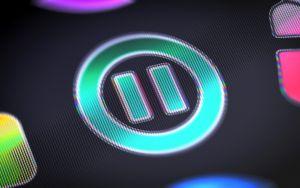 IOTA seems to be going through an escalation of events. When this incident was first reported on, on February 12, IOTA advised people to keep their Trinity wallet - a software wallet developed by the IOTA Foundation - closed for the time being "as a precaution," as there have been "several" reports of stolen funds. Just 25 minutes later, the Coordinator - a node run by the IOTA Foundation for network protection and transaction confirmation - was reported as turned off in order to prevent further thefts while the investigation continues.
The following day has seen the IOTA Foundation reassuring the users that "all relevant resources" have been focused on the investigation, and that work is being done with the identified victims to ascertain both the cause and the impact of the incident. They have concluded, based on the available evidence at the time, that this is indeed a theft of the funds, adding that there are "around 10" victims so far identified, all of whom seem to be Trinity wallet users.
"We can't rule out other scenarios, the found information is not conclusive," said the post, adding that a transparent report will be shared with the public. Multiple possible root causes are still being investigated, including the possibility that a previous Trinity version has been exploited. It's also quite likely that there are details that can't be shared yet if it concerns a vulnerability, as others may attempt to exploit it. So far, the foundation reported that:
they've been investigating attacked seeds and analyzing the attack pattern;
several cyber forensic experts have joined the investigation to scan the wallet's dependencies and affected systems;
first exchanges (not all of them) reported that no monitored funds have been transferred or liquidated;
data transactions are not affected:
status.iota.org has been established to have all the information in one place, showing currently that the devnet is operational, while the mainnet is not.
Furthermore, the law enforcement has been involved in the investigation as well.
And while all this has been happening, the 23rd coin by market capitalization, MIOTA, dropped 9% on February 13, before recovering somewhat. At pixel time (10:53 UTC), MIOTA trades at c. USD 0.32 and is down almost 2% in the past 24 hours and 3% in a week, trimming its monthly gains to 45%.
Back in December, IOTA foresaw a "bright 2020" for itself, which was to be achieved through its action plan that included Coordicide, or the death of the Coordinator, for the sake of decentralization. Just recently, their developer team published an update, stating they were "going full steam ahead" with the upgrades that they expected to be visible before and after Coordicide, and were equally enthusiastic about finalizing the Trinity V1 featureset. Their plan was to sign off on Trinity V1, only maintaining it, while focusing on developing Trinity V2.
Also, as reported this week, the IOTA Foundation and the Eclipse Foundation, an open-source software foundation for commercial innovation and collaboration, announced the launch of the Tangle EE Working Group (WG) that unites companies and academics in developing IOTA-based data and payment solutions for commercial use. Dell Technologies and STMicroelectronics are among the founding members of the new working group, along with 13 other member organizations.
Meanwhile, commenters have been continuously asking for more information on the theft, and there were many opinions offered, among which: that only desktop users were affected, that Trinity is a beta version, as well as "rekt" and "exit scam."
On the other hand, there are many supporters currently praising the IOTA Foundation for their transparency. But there were also many of those who wondered how many people use the network if nobody noticed that there's a theft in progress, and of those who are questioning IOTA's decentralization if it can all be switched off so easily.
__
Meanwhile, this isn't the first time hackers targeted the network and succeeded in breaking its walls on an ongoing basis, so to say. Over the course of 2018, a hacker had stolen USD 11.4 million worth of MIOTA from 85 individuals. The man was arrested in January 2019, while IOTA co-founder Dominik Schiener claimed that the majority of the stolen funds had already been found.
---