Golden Inu ICO Presale To Make Crypto Millionaires If ERC-20 Token Reaches $0.00001
Disclaimer: The text below is an advertorial article that is not part of Cryptonews.com editorial content.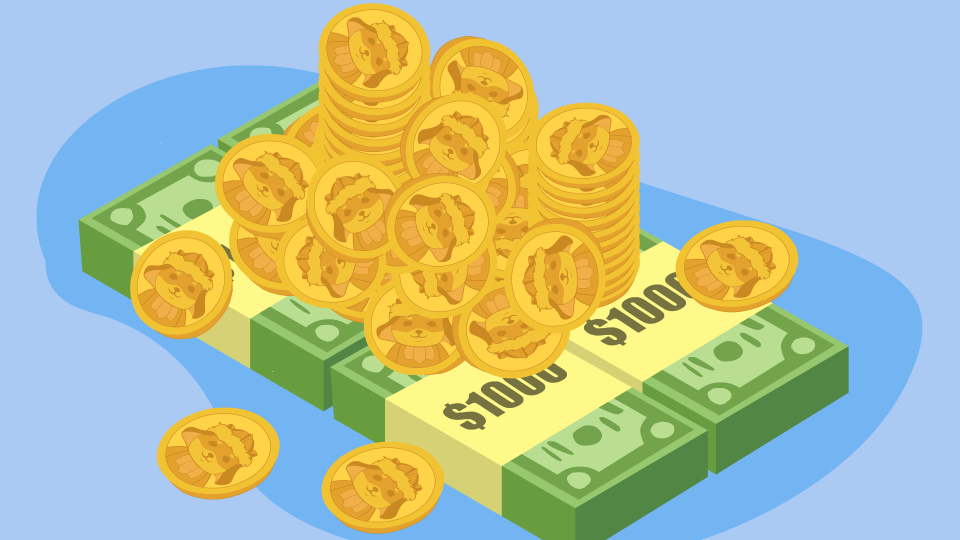 The memecoin boom of 2023 has ignited a search for profitable options among investors looking to diversify their portfolios with volatile yet potentially highly lucrative tokens.
In this race for the season's "x100Gem," where gains of thousands of percent are not uncommon, a new token about to launch on the Ethereum blockchain has captured the attention of investors, offering the potential for significant returns.
Golden Inu Emerges as a Promising Contender
In the competitive memecoin landscape, Golden Inu has quickly gained traction with its remarkable performance. It's also being hailed the "Shiba Inu Killer," for its fast-moving crypto product developments and profit yields.
Its ICO on the BNB Chain back in February proved to be highly profitable, and in June, the BNB Chain version of $GOLDEN experienced a surge of 700%, solidifying its position as one of the most profitable memecoins of the month. It also solidified there will be no rug pulls, shams, or scams with the brand. It's a legitimate cryptocurrency with a double-verified founder.
Now, Golden Inu is setting its sights on the presale before the launch on the Ethereum blockchain, expanding its reach and capturing the interest of investors seeking substantial gains.

Golden Inu's Multi-Chain Approach and Utility Projects
Going multi-chain is a strategic move for Golden Inu, paving the way for a host of upcoming projects and software that will provide utility and longevity to the token.
The introduction of the DeFi Play-to-Earn game "Golden Inuverse" (official site) presents an exciting opportunity for users to earn rewards while immersing themselves in an engaging gaming experience.
Additionally, Golden Inu is on the verge of launching a unique decentralized exchange, set to position itself as the most "Useful" memecoin in the market by facilitating seamless token swaps across multiple blockchains.
What if the Presale Token Reaches $0.00001?
The potential for growth after the asset is listed on the most popular listing platform, Uniswap, could result in tremendous gains for early investors.
In fact, if the currency reaches a small fraction of a dollar, an investment as simple as a hundred bucks could make a handful of millionaires.
Here is the math:
Invested Amount: $100
Current value of 1 $Golden: $0.00000000001866
Potential target price: $0.00001
Number of $Golden tokens acquired: $100 / $0.00000000001866 = 5,359,056,806,299,700 $Golden tokens
Potential value at the target price: 5,359,056,806,299,700 $Golden tokens * $0.00001 = $53,590.568,062,997.00

Without a doubt, it's not everyday that such an opportunity comes knocking at the door. Golden Inu's growth strategy with the potential for significant returns make it one of the best investment choices of 2023's second half.
Those looking to join should rush to Golden Inu's presale page. As of today, there is only a couple of ETH left for buying before the launch on Uniswap on July 12.
A video below from the top memecoin cryptocurrency explains how to make a purchase using the Ethereum token.
---