FTX Founder Sam Bankman-Fried Seeks Dismissal of Most Criminal Charges Against Him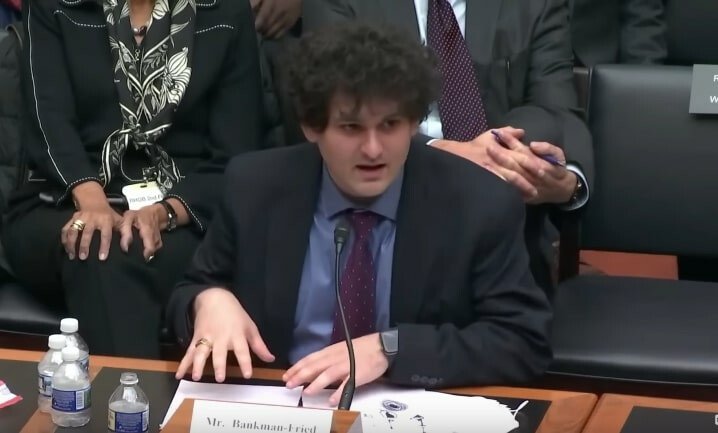 The disgraced founder of FTX, Sam Bankman-Fried, has asked a New York federal judge to dismiss most of the criminal charges brought against him by federal prosecutors.
In a filing with the Southern District of New York federal court, lawyers of Bankman-Fried argued that several of the charges against him were "dramatic" and turned "civil and regulatory issues into federal crimes."
Bankman-Fried has been charged with eight criminal charges, including wire fraud and conspiracy to commit bank fraud.
He is facing more than 100 years in prison for the crimes he is accused of.
In the filing, the lawyers asked for the dismissal of charges of conspiring to commit wire fraud on FTX customers, conspiracy to commit wire fraud on Alameda Research lenders, wire fraud on Alameda Research lenders, and conspiracy to commit bank fraud, claiming that prosecutors did not "state an offense for failure to allege a valid property right."
Furthermore, they asked the court to dismiss the bank fraud conspiracy, unlicensed money transmitter operation, unlawful political contribution, and bribery charges on discovery grounds.
The charges they did not contest include conspiracy to commit commodities fraud, conspiracy to commit securities fraud, and conspiracy to commit money laundering.
In total, the defense team of the disgraced crypto boss is seeking the dismissal of 10 of the 13 charges made against him.
The lawyers argued that FTX collapsed due to the so-called "crypto winter" of 2022 when the prices of several popular cryptocurrencies nosedived while some others completely collapsed.
FTX and its group of crypto companies filed for Chapter 11 bankruptcy in November last year.
Bankman-Fried was later arrested in The Bahamas after US prosecutors formally filed criminal charges against him.
He was eventually extradited to the US, where he was released from jail after posting a $250m bond in a New York court.
FTX Considers a Relaunch after Recovering Over $7 Billion Assets
FTX has managed to recover over $7.3 billion in cash and liquid crypto assets, an $800 million increase from the last report, according to Andy Dietderich, an attorney for the company.
"The situation has stabilized, and the dumpster fire is out," Dietderich said last week at a US bankruptcy court hearing in Delaware, adding that the company is starting to think about pushing forward with an effort to restart the bankrupt crypto exchange.
As reported, the effort to revive FTX has even drawn interest from Tribe Capital, a venture firm seeking to lead a $250 million fundraising campaign for the new platform.
At the time of writing, FTT, the native token of FTX, is trading at $1.24, almost flat over the past day. However, the token is still down by more than 97% compared to its all-time high of $84 recorded in September 2021.
---