Former G2 CEO @CarlosR's New Meme Coin $SHIA Is Most Trending Cryptocurrency on DEXTools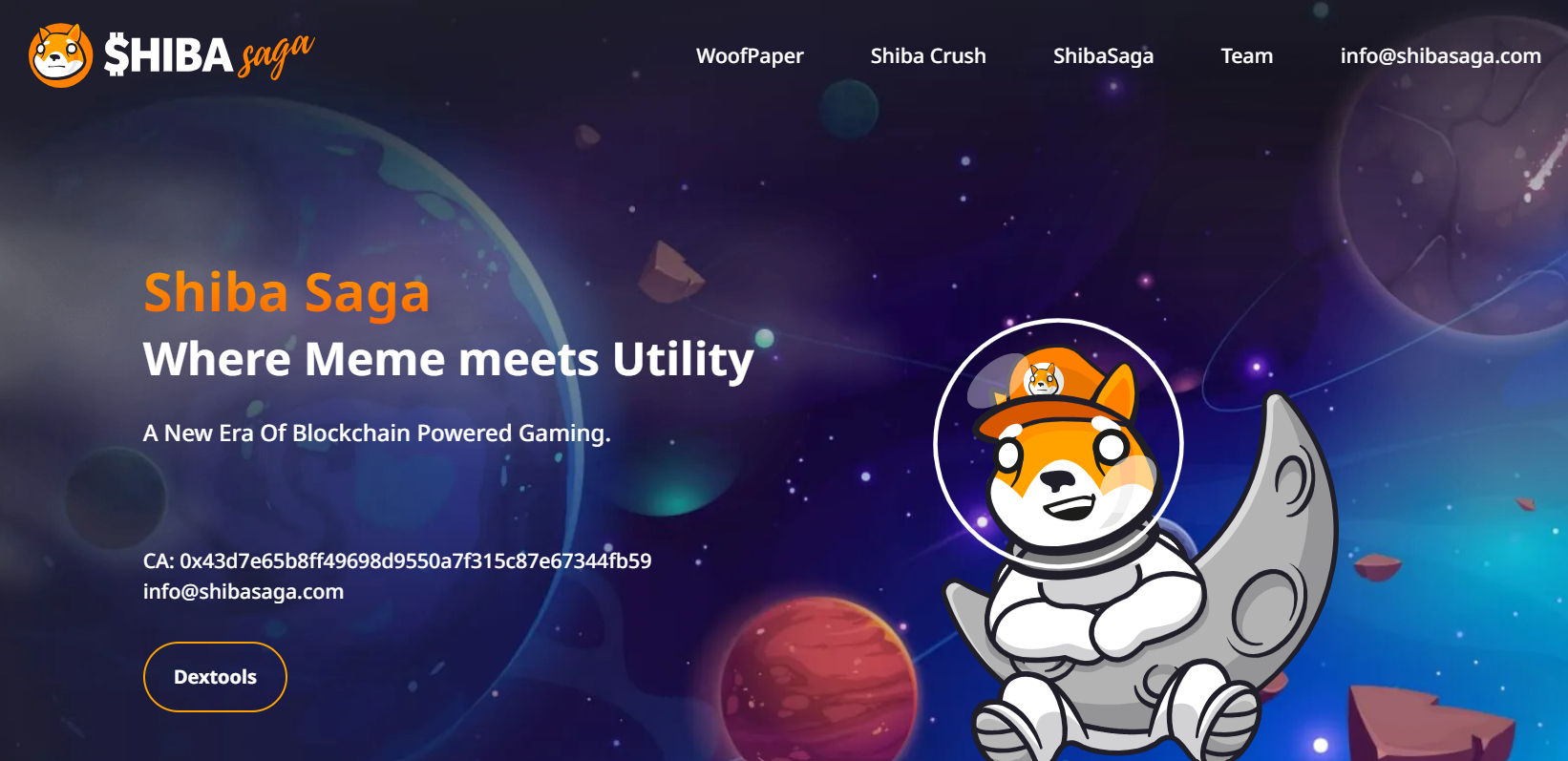 Carlos Rodriguez, who goes by the Twitter handle of @CarlosR and is the former CEO of massive esports team G2 Esports, has a new crypto meme coin project and its token is pumping.
$SHIA, the native token that powers the ShibaSaga meme coin gaming ecosystem, is the number one trending cryptocurrency on DEXTools, having surged nearly 100x from its DEX launch price just three days ago.
As per DEXTools, $SHIA last had a market cap of close to $3 million, with nearly 4,000 holders and 24-hour trading volumes of $11 million.
$SHIA markets itself as a meme coin with utility, given that it powers a platform that hosts multiple games (ShibaCrush, ShibaKart) and will soon launch features such as a metaverse (Shiaverse), NFTs and $SHIA staking.
Carlos Rodriguez stepped down as CEO of G2 esports in late 2022 amid controversy following footage surfacing of him partying with controversial influencer Andrew Tate.
How High Could $SHIA Pump?
At a market cap of still under $3 million, some meme coin degens might look at $SHIA as a bargain.
Given the project is backed by such a high-profile influencer and has already made substantial progress in building a gaming ecosystem to give its token real utility, $SHIA could see significant upside from here.
10x gains to $30 million should certainly not be discounted.
Another Meme Coin to Consider – Sonik Coin ($SONIK)
Another meme coin with a lot of promise is Sonik Coin.
Sonik Coin is a hilarious new meme coin that takes its inspiration from SEGA's multi-billion-dollar Sonic the Hedgehog franchise, although it is not affiliated with it.
The new crypto is introducing a dose of the degenerate humor typical of the meme coin space.
Sonik Coin's presale recently surpassed $400,000, a sign investors are already clamoring for the token ahead of its DEX launch.
Sonik Coin is selling 50% of a total 299,792,458,000 token supply in presale and looking to raise just under $2.1 million.
That means the presale values $SONIK at $4.2 million, a very modest valuation that leaves plenty of room for exponential upside.
Investors are excited by Sonik Coin's innovative staking mechanism, which looks set to offer investors with huge yields once the token launches.
Meanwhile, rumour has it that Sonik Coin is being launched by the same marketing team that brought us BTC20 ($BTC20) and SpongeBob ($SPONGE).
$BTC20 coin reached a market cap high of over $125 million, delivering gains of as much as 7x to its presale investors, with the token still trading nearly 2x up from its presale price.
SpongeBob, meanwhile, gained as much as 80x from its DEX launch price.
To buy $SONIK, connect your web3 wallet on the project's official website and (via the Ethereum network) you will be able to buy the coin with $ETH or $USDT.
Sonik Coin is not affiliated with Sonic The Hedgehog, SEGA, or any of its associated projects and is simply a standalone, awesome meme coin.
Disclaimer: Crypto is a high-risk asset class. This article is provided for informational purposes and does not constitute investment advice. You could lose all of your capital.
---