Existing Cryptos Could Gain Most from Facebook Coin - Caitlin Long
Bitcoin and blockchain advocate, 22-year Wall Street veteran Caitlin Long has made a series of revealing predictions about the future of Facebook's forthcoming digital token – stating she believes existing cryptocurrencies stand to benefit greatly from the social network's move into the blockchain and cryptocurrency sphere.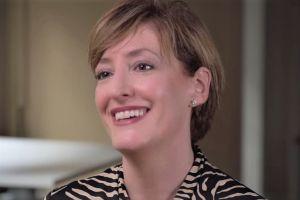 Caitlin Long. Source: A video screenshot, Youtube/ReasonTV
Long, who's also a gubernatorial appointee at the Wyoming Blockchain Task Force, made her claims in a commentary published on Forbes, and wrote that her "biggest prediction" was that "Facebook's foray into cryptocurrency will end up benefiting Bitcoin."
Long believes that Facebook's token will be a "Trojan horse" for Bitcoin, and "will greatly accelerate the pace of teaching people about cryptocurrencies." Spencer Bogart, a partner at venture capital company Blockchain Capital, has also recently said that having billions of users, Facebook could in theory bring digital assets closer to a large number of potential users and could even act as a "dramatic catalyst."
Meanwhile, Long states that Bitcoin's "scarcity," as opposed to the Facebook coin's forthcoming ubiquity, means that "people will migrate over time to the most honest ledger for storing their hard-earned wealth – and that's not fiat currencies or derivatives thereof, including Facebook's cryptocurrency." As previously reported, Facebook appears set to tie the value of its token to a basket of foreign currencies.
And Long says Facebook's coin launch may end up playing out much like the current situation in Venezuela. The Venezuelan government's recent attempt to introduce the Petro, a state-issued cryptocurrency, was a move that has ended up sending Venezuelans to cryptocurrencies in their droves.
She added that she thinks Facebook will pay interest to the users of its cryptocurrency, and that data privacy discussions "are about to extend to money."
Below are five more of Long's predictions for Facebook's forthcoming token, which reports state is likely to be known as "Libra":
Facebook intends to market its token in "developing countries," where it will become "a force for good."
Facebook will pay interest to users of its token, a move that will "eventually lead to populist calls to repeal corporate subsidies to banks at the heart of the American banking system."
Facebook will build its power in global capital markets by using the reach of its foundation.
The company will face "regulatory uncertainty" as a result of its token launch, leading to scrutiny for "many outdated financial regulations."
Facebook's regulatory reporting program will lead to wider public dialog in the United States centering on data and financial privacy rules, the reporting of assets held overseas and tax regulations.
As reported last week, Facebook is expected to unveil its digital token this June and is looking for outside backers that would act as "nodes" of this new coin network. Some media reports claim that the announcement might happen on June 18.
Also, a recent survey showed that 18% of surveyed adult Americans would be interested in investing in a Facebook created digital token and majority of these are looking to use it on the Facebook Marketplace.
---