Ethereum Price Climbs Over USD 180, while the ETH 2.0 Drama Develops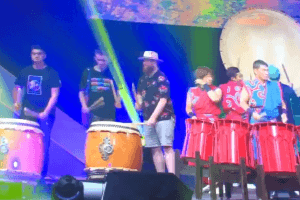 The price of the second coin by total market capitalization, ether (ETH), stepped over the USD 180 level. Meanwhile, the developers are discussing the transition from Ethereum 1.0 to Ethereum 2.0, facing both supporters and critics alike.
While the last couple of weeks were not the happiest the cryptocurrencies have seen, many are experiencing a rise in their prices this week. Ethereum in particular is seeing a growth in its numbers, breaking through that USD 180, and it's now (09:15 UTC) trading at c. USD 183, or 1% more than 24 hours ago. Majority of other top 10 coins are also showing similar gains today.
Also, ETH is up by 3% in the past week. This was enough to push that price to its current level, with an upward trajectory seen starting on October 7th and culminating the next day when the price hit USD 184.6.
$ETH ecosystem plays performing well into and during Devcon: $ZRX $KNC $MATIC pic.twitter.com/GHAyijxEP7

— Su Zhu (@zhusu) October 9, 2019
While this is happening, Ethereum developers gathered at Devcon. It is an annual conference held by the Ethereum Foundation for developers, researchers, engineers and others to gather and discuss their thoughts and ideas. This year, in Osaka, Japan, where it's currently being held, the developers might've even tried to awaken the much-talked-about ETH 2.0 with the sound of drums they had a chance to collectively play.
The legend says the drums will awaken the ETH 2.0 chain #devcon pic.twitter.com/ntDE297jDs

— Washington Sanchez (@drwasho) October 9, 2019
Jokes aside, the developers have indeed discussed the Ethereum network and its allegedly upcoming series of updates to improve it and make it faster, particularly addressing the scaling and mining issues. The head of communications at Ethereum client Parity, Peter Mauric, said that most of the funding programs related to Ethereum will be directed towards developing ETH 2.0, according to CoinDesk that is, with the article citing sources who claim that building this new version of the network would take two years minimum. Related to that, the article quoted Mauric as saying that "No one really knows what ETH 1 will look like once ETH 2 exists […]There's not a ton of new development going on in the current chain clients. Most of the ongoing work is maintenance."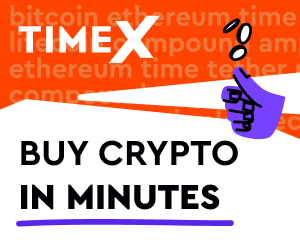 James Prestwich a founder of Summa, a blockchain interoperability and cross-chain communication company, allegedly said that Phase 0 – the first phase of ETH 2.0 – will be launched this winter, explaining that "Ether moved to the Phase 0 chain will be converted to a new token. These tokens can't be moved on-chain. At least six months after launch, a hard fork will add transfers. Until then, users are locked in."
However, with many things relating to ETH 2.0 still unknown, both support and criticism immediately followed certain statements ETH developers made. One of the things is the criticism that there is no precise, detailed plan on the transition from the 1st to the 2nd version, to which Eric Conner, founder of EthHub, replied with a tweet meant to show that such a plan exists and has been presented publicly.
Hey @coindesk, @dannyryan just explained the plan for how we transition from eth1 to eth2 if you'd like to do accurate reporting. pic.twitter.com/opnohwDPEJ

— Eric Conner (@econoar) October 9, 2019
Even Vitalik Buterin, co-founder of Ethereum, addressed this argument, saying that a clear plan for migration from ETH 1.0 to ETH 2.0 exists. "The outline is clear," he says, "put the eth1 state root into eth2 and have eth1 continue to live inside eth2 as an execution env. And existing eth1.x work is already moving us toward this being possible." He also confirmed that Phase 0 is "months away."
Another issue that people have raised again is – did Ethereum developers acknowledge before this Devcon that the network would have the scalability problem.
The supporters, and Buterin himself, argue that they've acknowledged it years ago, while the critics claim that ETH had said scalable apps would be possible. Founder of Bitcoin alpha hedge fund Adamant Capital, Tuur Demeester, said that he feels "angry that most Ethereum founders always claimed to believe in the scalability of the platform, and only now—when they're trying to sell ETH 2.0 (a completely different chain)—are admitting to duplicity."
You can literally find speeches I made every year since 2014 ranting about how all existing blockchains are inadequate and we need to make them better.

And somehow this gets spun as "we were making a platform we knew was doomed from the start". Lel.

— Vitalik Non-giver of Ether (@VitalikButerin) October 9, 2019
Learn more: Has the Bitcoin-Ethereum Rivalry Hit New Heights of Hostility?