Emotiq Aims to Simplify Use of Smart Contracts
In our Quick reviews series we introduce interesting initial coin offering projects that might inspire you to do your own research and decide whether an idea and its development is worth your investment. It's not an endorsement.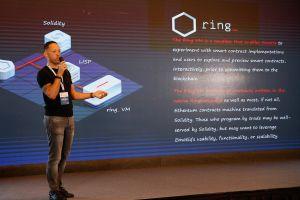 Today we are looking at Emotiq.
What problem(s) does it target?
Another project that is dubbed the "next generation blockchain," Emotiq is working towards combining the latest research in distributed ledger technology with an innovative natural language approach to smart contracts. It uses Ring, a plain-English language, for smart contracts, which should allow non-programmers to access the blockchain's capabilities and make use of them in the real world.
Oracles, an interface developed by the startup, allow smart contracts to interact with the outside world. They retrieve real-world data to provide results in answer to queries made by smart contracts. They are effectively "windows" into the world: they are interfaces that serve to answer a question from a smart contract. Developers are incentivized to create new oracles through a pay-per-transaction model, in which the developer of the oracle is paid each time an oracle provides an answer.
Who are the team members?
The team has a wide range of experts on different topics, including a literal rocket scientist - David McClain, who is trained in theoretical and observational astrophysics and served as a Principal Scientist in the aerospace industry, where he built airborne LIDAR systems for underwater mine detection.
Others include CEO Joel Reymont, who has Wall Street experience and has been the CTO at Aeternity (another new blockchain project) for 6 months; Vice president Vladimir Lebedev, whose previous projects include the first FidoNet node in the Soviet Union, the first remote banking application using symmetric keys cryptography in Russia, and the first internet service provider in Western Siberia; COO Emma Cooper, who worked for many years in counterterrorism for the US Department of Homeland Security.
At what stage is the project?
Token sale ongoing, while the roadmap says that their testnet should have all prototype features Q2: Ring VM, Lisp smart contracts, and UI console. As Q2 is about to end, the website of the project does not provide any further information about these features.
What are the main future milestones in their roadmap?
In the third quarter of this year, the team intends to improve the testnet by implementing sharding and enhancing security fixes. At the same time, the UI console with an interactive contract simulator should be implemented as well.
Fundraising status:
Token sale ongoing, USD 11,800,000 of USD 39,000,000 raised (30%), according to data from ICOdrops.
Most important partnerships?
No information currently available.
How large is their community?
Their Telegram community numbers close to 11,000 members, while they have a bit more than 1,000 Twitter followers and around 200 Reddit subscribers. Their community does not seem to be very active, as many posts are months old.
What are other similar projects?
Zilliqa, QuarkChain, IoTeX
---