El Salvador's President Bukele Silent on Ukraine War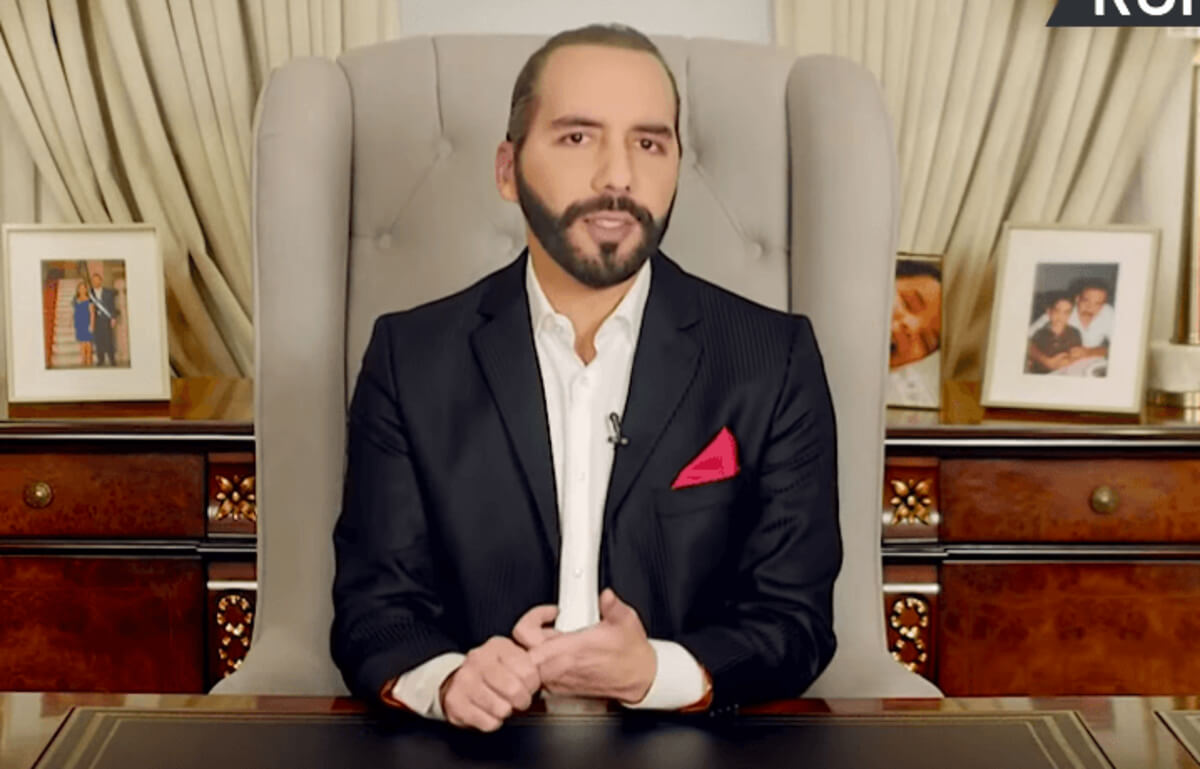 Media outlets in El Salvador have hit out at President Nayib Bukele and his government over the perceived "silence" on the matter of Russia's invasion of Ukraine.
ElSalvador.com, the online edition of the newspaper El Diario de Hoy – hostile to Bukele's government on most matters – reported that there had been an "unexplained silence and indeterminacy" from Bukele.
The media outlet noted that the Organization of American States (OAS) held an extraordinary session late on Friday last week, with 24 of the 34 member countries – El Salvador not included – issuing a joint statement. The group wrote that they "strongly condemned the illegal, unjustified and unprovoked invasion of Ukraine by the Russian Federation" and "called for the immediate withdrawal of the [Russian] military presence."
The media outlet wrote:
"El Salvador did not sign the declaration. [Its] representative Agustín Vásquez did not speak out. The Salvadoran government is the only one in the region that has not taken a position on this issue."
The normally outspoken Bukele has not addressed the matter on his active Twitter feed, instead focusing on other matters, such as a large rally of expat Salvadorans who gathered in the United States to express their support for him.
Should El Salvador – a traditionally close ally of the USA that has increasingly been falling out of favor with Washington since Bukele became President – find itself lumped into the same sort of category as Venezuela and Nicaragua, the nation could one day face sanctions of its own. And that could well force Bukele into a group of nations including the likes of Iran, Russia, Syria, and Venezuela – effectively international pariahs who are forced to trade with one another outside the mainstream global economy.
Other figures with links to the El Salvador government have instead been looking to play down their ties with or support for Russia and President Vladimir Putin. These include the American millionaire bitcoiner Max Keiser.
Keiser and his wife Stacy Herbert were both in El Salvador earlier this month, where they have launched an investment fund named El Zonte Capital.
Keiser is an exceptionally divisive figure in the bitcoin (BTC) community. He has amassed a considerable BTC fortune, but has drawn flak from critics in the past for his appearances on the Russian state-run English-language broadcaster RT (aka Russia Today), where he has repeatedly blasted conventional Western financial institutions as "financial terrorists" and spoken out in favor of Putin.
____
Learn more:
- Polkadot's Gavin Wood Under Fire For Ukrainian DOT Donation Proposal
- Traditional Markets, Crypto Trim Losses, Moscow Exchange Won't Open Today as Kyiv and Moscow Start Talks

- Russian Rubles Could Become 'Worthless' as Allies Target Central Bank After SWIFT Move
- Crypto Exchanges Soon Could Be Forced to Block Russian Users - Kraken CEO

- US Senators Call for El Salvador Bitcoin Adoption Probe, Bukele Responds with 'OK Boomer' Barb
- Bitcoin City: The Bizarre History of Libertarian Attempts to Create Independent Cities
---