Digital Asset Firm HashKey Announces Wealth Management Service Launch Amid High Investor Demand – Bull Market Confirmed?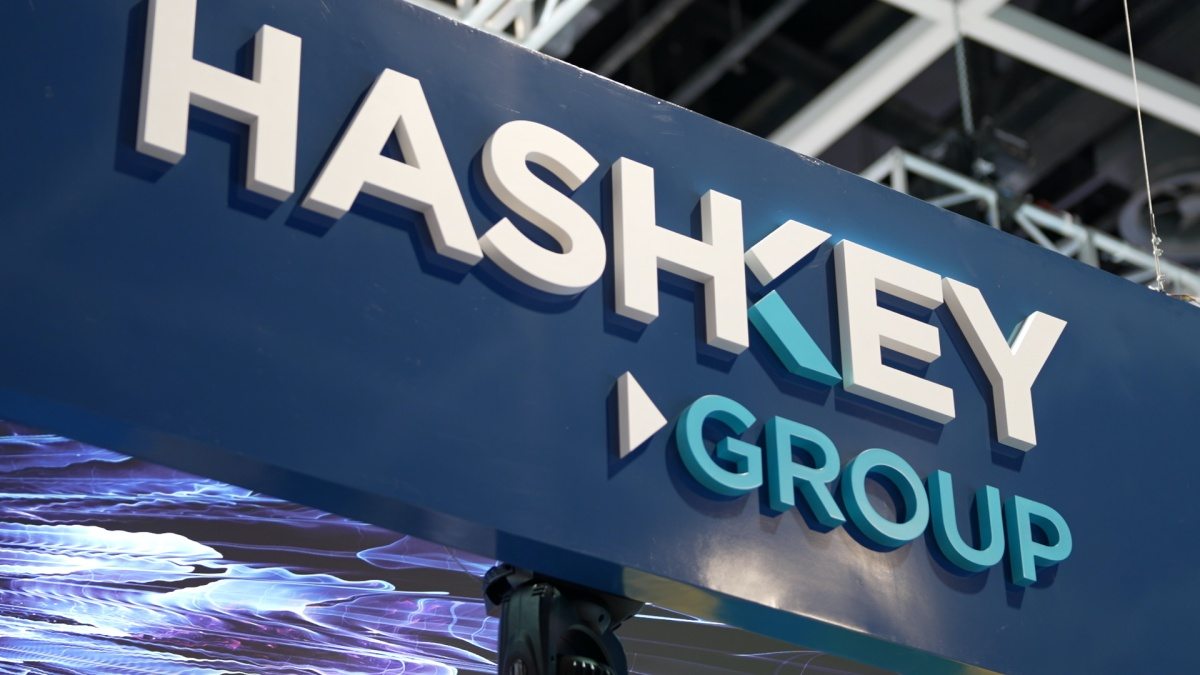 Hong Kong-based digital asset firm HashKey Group has enhanced its Over-the-Counter (OTC) trading business and launched a new wealth management business line amid increasing investor demand.
In a Friday blog post, the company unveiled HashKey Wealth, a new wealth management platform geared toward family offices, institutions, and other professional investors.
"Despite recent market volatility, there is a significant demand from investors to access virtual assets," HashKey Group said in the announcement.
Citing a 2022 study by the Boston Consulting Group, the company said that less than 1% of individual wealth is invested in crypto assets, while about 25% of individual wealth is already invested in equity. This suggests there may be substantial room for growth for crypto exposure.
The company has also enhanced its OTC service by boosting its liquidity coverage and range of tokens in the spot market to further increase its offering for professional investors.
"We are excited to upgrade our OTC trading business and launch HashKey Wealth, introducing as well as bridging professional investors, family offices, and institutions to the emerging world of virtual assets," said Deng Chao, Head of HashKey Singapore and CEO of HashKey Capital.
Last year, HashKey announced that it had been granted a "Type 9 asset management license" by Hong Kong's Securities and Futures Commission, allowing it to manage portfolios that only contain virtual assets and likely paved the way for its latest offering.
And earlier this year, the company closed a $500 million investment round for a fund that will invest in infrastructure, toolings, and applications that will help push the mass adoption of blockchain and crypto technologies.
HashKey Group is an end-to-end digital asset financial services group in Asia.
The company provides a range of services across the entire digital asset landscape, ranging from trading, custody, venture investment, and technologies to Web3 infrastructure.
Hong Kong Moves Toward Becoming a Haven for Crypto Firms
Hong Kong has been moving forward with plans to position itself as a global crypto hub and attract more digital asset companies.
Just yesterday, the city's largest virtual bank, ZA Bank, revealed that it will allow users to exchange cryptocurrencies for fiat currencies and offer banking services to digital asset firms in the city.
The lender currently offers crypto-to-fiat conversion services to HashKey and OSL, the only two licensed crypto exchanges in Hong Kong, the lender's CEO Ronald Iu said in a recent interview with Bloomberg.
He noted that users could withdraw crypto deposits in US dollars, Hong Kong dollars, and Chinese yuan.
Earlier this week, Hong Kong's Financial Secretary, Paul Chan, reiterated the city's crypto hub ambitions, saying that it is the "right time" for the city to push for Web3 despite the recent market volatility.
Chan argued the crypto industry is going through the same process as the Internet in the early 2000s, adding:
"In the next stage, market participants need to develop blockchain technology more deeply, so that its characteristics and advantages of transparency, efficiency, security, disintermediation, de-platformization, and low cost can find wider application scenarios and solve more existing problems."
---