Decentraland Player Base Drops to New Lows - Is This Startup the Best New NFT Game Project?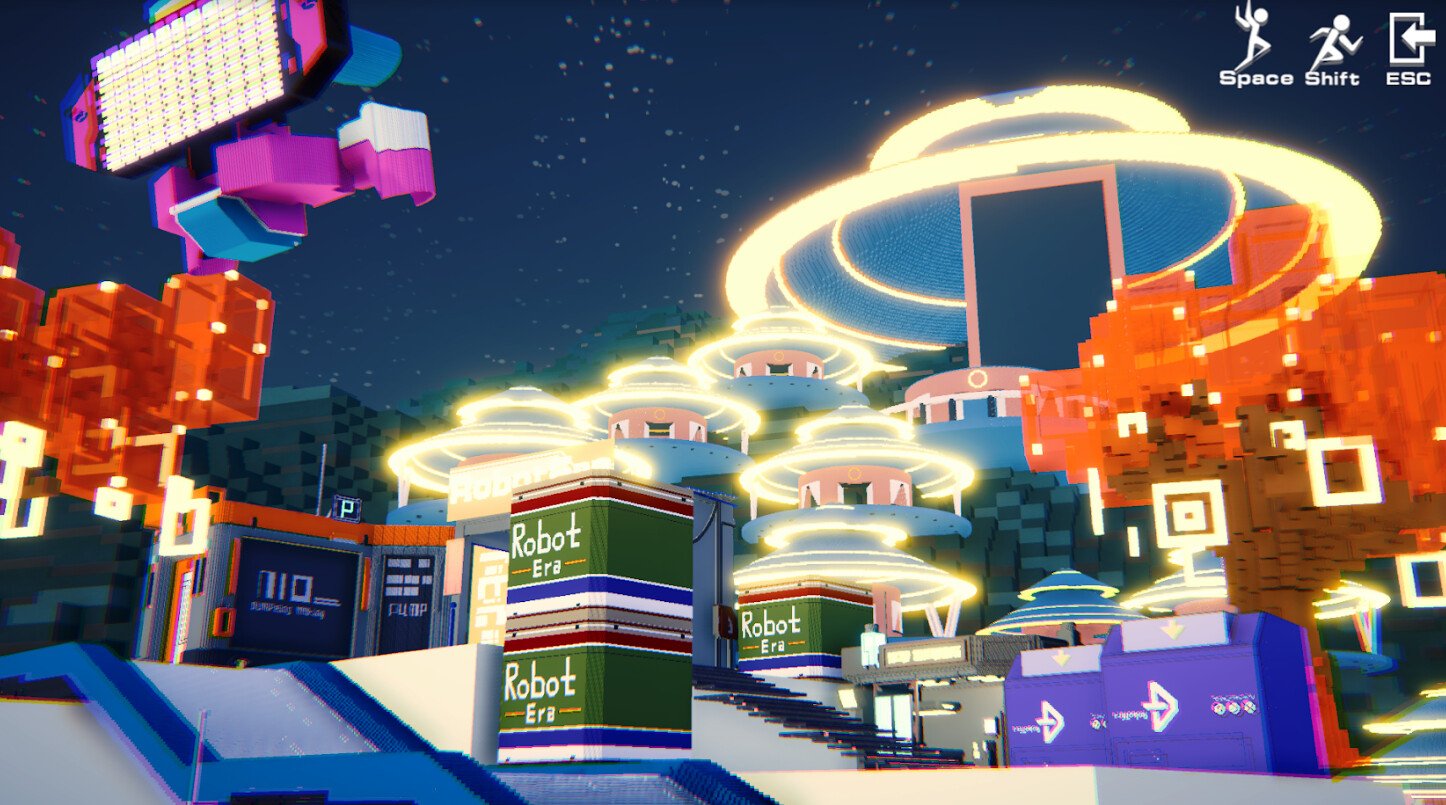 The booming metaverse is witnessing widespread adoption across the crypto and gaming industries as projects aim to capitalize on an untapped market projected to reach a staggering $824.53 billion by 2030.
Numerous gaming initiatives, such as Decentraland, have embraced the metaverse concept within their platforms.
Yet, recent data from DappRadar, the leading Web3 analytics and tracking platform, indicate that Decentraland only has around 38 daily active users.
Although this appears to be a downturn for Decentraland, emerging metaverse-focused gaming platforms continue to gain traction.
One such project is RobotEra, an emerging Web3-based gaming platform enabling players to interact in the immersive metaverse, buy lands, build real estate in the multiverse, and earn commercial ventures.
With the ongoing presale of its native token, $TARO, and its iconic metaverse gaming modes, the new game project is surging to dethrone Decentraland and become the new metaverse king.
The Rise and Fall of Decentraland Player Base
Decentraland is a metaverse-based gaming platform deployed on the Ethereum blockchain. The project allows users to create, experience, and earn financial perks for completing tasks.
In Decentraland virtual world, players can purchase lands, build infrastructures, and monetize these assets.
Additionally, the platform asserts to provide full access to the immersive metaverse experience via non-fungible tokens (NFTs) technology.
Apart from creating unique works of art in the form of buildings, players will own NFTs, take part in a decentralized autonomous organization (DAO) of the platform, and have access to peer-to-peer (P2P) communication and in-game payments.
Decentraland was able to create a gaming hub that resonated with global players.
The project features a myriad of applications, a utility token ($MANA) with a $1.12 billion market cap, and metaverse entertainment that appeals to gamers and investors.
However, there has been a significant drop in its metaverse traction as players transition to other platforms.
Metaverse and gamer enthusiast claims the major propeller of Decentraland's downtrend in the player base is its expensive virtual land and basic metaverse experience.
While Decentraland embeds the largest land plots, capped at almost 90,000 in the metaverse, its skyrocketing price for a parcel makes it unappealing for gamers to have an untethered experience.
In November 2021, a parcel of land sold for 618,000 $MANA tokens, a staggering equivalent of $2.4 million.
This development has narrowed the daily player count to a low minimum, causing a negative impact on its native token, $MANA, currently experiencing a 3.01% drop in the last 24 hours.
As detailed in the CoinDesk report, DappRadar iterated that the 38 daily active users are players who visit the Decentraland metaverse platform and purchase in-game virtual lands, avatar customization sets, and other items with $MANA.
The tracking platform asserts that players who simply log into the platform without engaging in transactions are inactive users.
However, a new emerging metaverse-based gaming platform is permeating the crypto industry, offering gamers a seamless and affordable virtual planet to buy lands, build real estate, and a fast-rising $TARO for traders to earn great rewards potentially.
RobotEra: The New King of the Metaverse
RobotEra is a revolutionary metaverse gaming platform that creates a virtual universe where members can buy lands, build real estate, and earn crypto rewards.
The gaming ecosystem features a virtual planet called Taro. Its dwellers experienced a bloody war when a group of robots attacked, rendering its environs inhabitable.
Players are represented in NFT-based robot avatars, enabling them to seamlessly interact with other players, buy and build real estate, and earn incentives.
The Taro planet brings players' creativity to life as they can construct landmarks, build dynamic infrastructures, customize their NFT robots, and participate or collaborate with community players to complete tasks.
Users share their universe and rent out their buildings in the form of bars, factories, museums, hotels, and offices, and earn payments in the form of $TARO.
The metaverse platform in-game assets such as lands, real estate, and robot avatars are deployed on the Ethereum NFTs network, making them valuable assets that can be sold in an open marketplace.
Members of the RobotEra ecosystem can also stake their TARO tokens to earn an annual percentage yield (APY) passively.
Other forms of earnings are land management fees and events, which can be hosted within users' RobotEra virtual world, whereby tickets can be sold in exchange for a set amount of TARO tokens.
$TARO Presale Is Fast Selling – Invest in the Future of Metaverse Gaming
RobotEra native token, $TARO, is experiencing red-hot interest from retail and institutional investors due to its metaverse structure and earning ventures.
Now on presale, the digital asset trades at $0.020 USDT, with over $1.11 million in presale.
With stage two fast approaching, investors can lock into the discounted price of the next biggest metaverse token.
Disclaimer: The Industry Talk section features insights by crypto industry players and is not a part of the editorial content of Cryptonews.com
---