The Metaverse Is Heating Up – Get Ahead of the Game With This New Crypto Project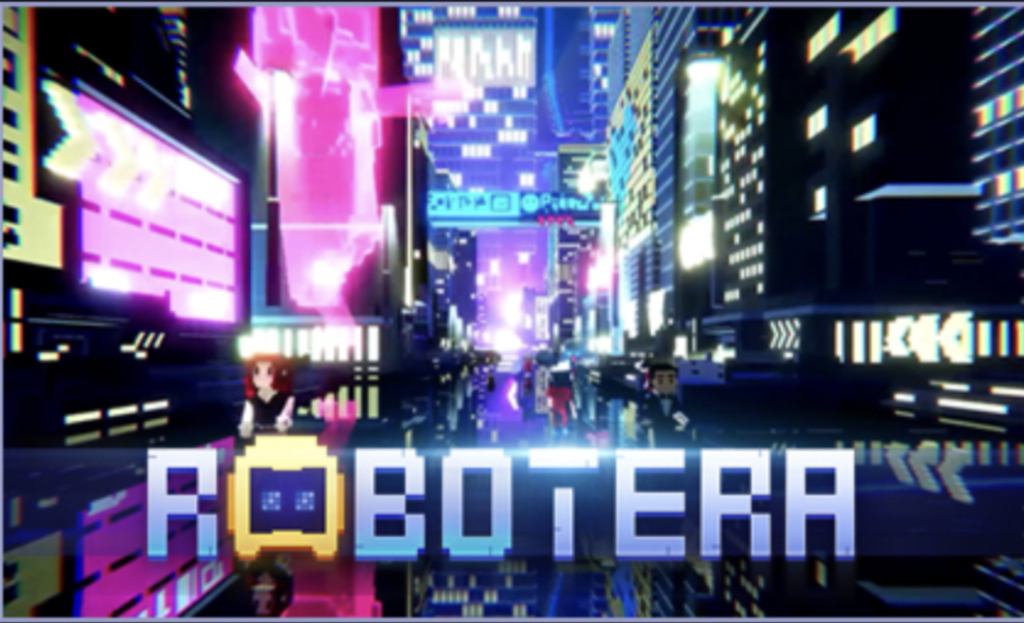 RobotEra is a new blockchain-gaming project creating a vibrant metaverse world powered by its native token, TARO. Within the RobotEra metaverse ecosystem, users can seamlessly create and own virtual estates, play games, and earn economic incentives. However, there's more to this gamified project.
Introducing RobotEra: The New Metaverse Propeller
Now surging to become the hottest project in the crypto space, RobotEra integrates a robust metaverse world that is based on robots. Participants in the virtual space are represented by robots that can be customized based on their preferences.
Within the RobotEra world, all creative possibilities and thrilling experiences are virtually endless. Players can purchase virtual lands, build real estate, and create companions who are also virtual robots. All ownership of the land and real estate is secured and verified by a unique non-fungible token (NFT) within the RobotEra ecosystem.
One of the stellar features of this gamified project is its endless possibilities. Users without coding or programming experience can seamlessly build their virtual world, property, games, and immersive experiences.
The blockchain-based project allows users to participate in virtual concerts, nightclubs, casinos, and access museums and salons, all strikingly similar to the real world.
Furthermore, it is worth pointing out that the RobotEra platform does not feature a centralized authority that governs its metaverse world. Rather, a decentralized autonomous organization (DAO) is utilized as it allows all the project's native token holders to have a stake, making RobotEra one of the best-decentralized projects in the industry.
The TARO token is the pillar of the RobotEra ecosystem and metaverse world. The token is deployed on the Ethereum network (ERC-20) and is the governance token of the RobotEra platform.
TARO powers every transaction that gets processed on the gamified project. As a result, the digital asset has surged to become the next metaverse big coin in the crypto market. Additionally, investors ready to be early adopters of the future growth of the metaverse world can get started by buying TARO tokens via its ongoing presale.
RobotEra Vast Range of Surging Economic Appeals
The RobotEra ecosystem has designed diverse ways to earn income through crypto-centric rewards. These ways include the aforementioned process of building and selling real estate NFTs and staking.
Players in RobotEra can purchase plots of land using TARO tokens and construct their customized projects on them. These customized projects may include a house, casino, stadium, villa, swimming pool, club, etc.
All plots of land developed into projects within the RobotEra metaverse world are processed on the Ethereum NFTs network, making them valuable assets that can be traded in an open marketplace.
Regarding staking, users can also stake their TARO tokens to earn an annual percentage yield (APY) passively. Other forms of earnings are land management fees and events, which can be hosted within users' RobotEra virtual world, whereby tickets can be sold in exchange for a set amount of TARO tokens.
Now is the Time to Buy TARO
As mentioned, TARO sits at the heart of the RobotEra platform, processing all trades and transactions. Players can buy and sell their real estate NFTs on the open market when the crypto project lists on public exchanges.
The crypto asset is yet to be officially listed. However, its presale has been ongoing for a few months. TARO is currently priced at 0.020 USDT, with over 46.4 million tokens sold, raising over $929,000 in investment.
The presale is still in its first phase, allowing investors to become early adopters and earn massive profits. However, its second phase is fast approaching, and the cost of TARO will increase to 0.25 USDT per token and then to 0.032 USDT in the third phase.
Disclaimer: The Industry Talk sectio
n features insights by crypto industry players and is not a part of the editorial content of Cryptonews.com.
---