CZ and Crypto Denizens Start BTC Halving Countdown – Will Bitcoin Hit New ATH?
Disclosure: Crypto is a high-risk asset class. This article is provided for informational purposes and does not constitute investment advice. By using this website, you agree to our terms and conditions. We may utilise affiliate links within our content, and receive commission.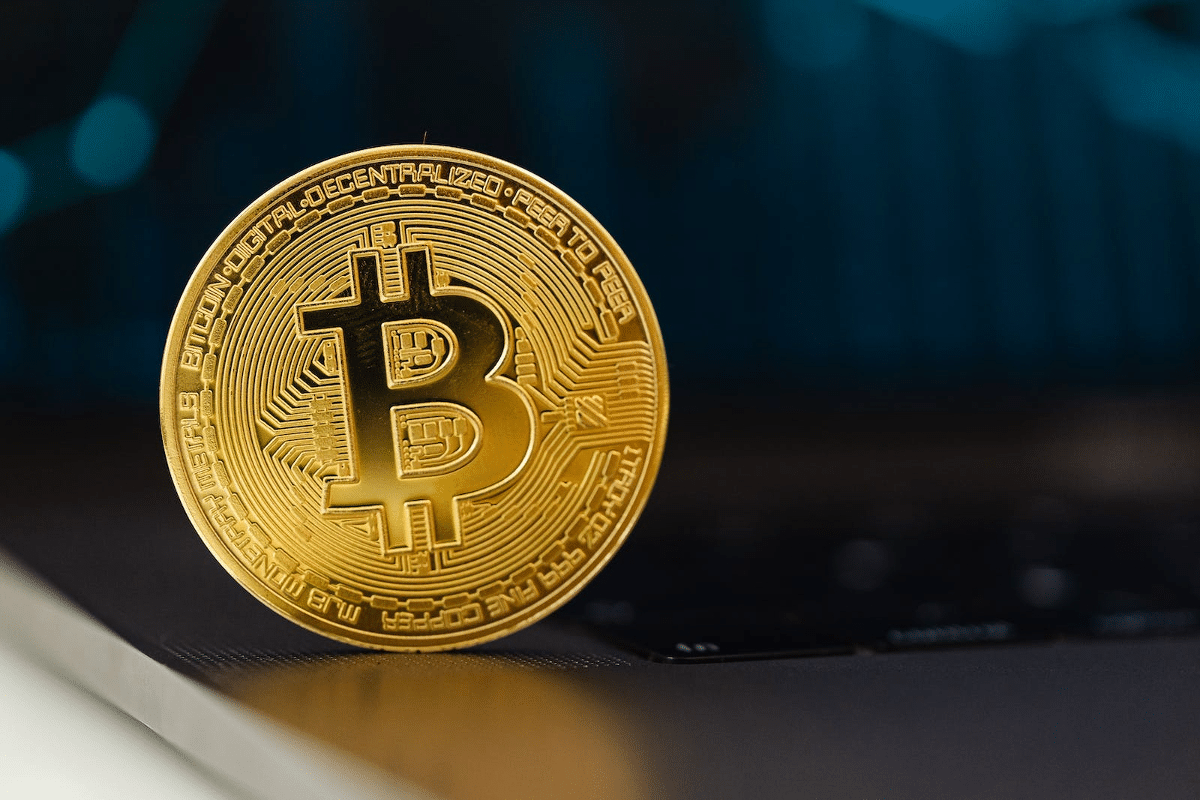 The forthcoming Bitcoin halving event is already generating excitement in the crypto community.
Joining the fanfare, Changpeng Zhao, CEO and founder of the world's largest Bitcoin exchange, Binance, tweeted the countdown for the approaching halving event.
#Bitcoin halving soon. pic.twitter.com/xp4mWyMKkD

— CZ 🔶 Binance (@cz_binance) November 19, 2023
As per the image shared on his official X (formerly Twitter) handle, the Bitcoin halving event is 135 days away, scheduled for April 17, 2024.
A Bitcoin halving event occurs once every four years. During this period, the block reward (an incentive mechanism introduced to reward miners for verifying transactions on the Bitcoin network) is reduced by half.
The current block reward set at 6.25 BTC per block will reduce to 3.125 BTC per block once the event takes place.
The Bitcoin halving event is the most talked about in the crypto market as the industry tries to catch some tailwinds after a tough 2022.
The crypto market, led by the foremost cryptocurrency, saw its value crash from $2.92 trillion at its height in November 2021 to $900 billion just a year later.
Since then, Bitcoin and several altcoins (alternative currencies) have tried to make a comeback.
Recent events, notably the potential approval of a Bitcoin spot exchange-traded fund (ETF), have pushed positive momentum into blockchain-based decentralized assets.
However, the Bitcoin halving event is believed to be the last piece of the puzzle that could significantly propel the crypto market into a full-blown bull market by next year.
Can Bitcoin Halving Propel BTC to New ATH Height?

Market and crypto enthusiasts have been closely monitoring Bitcoin halving events since the crypto asset was pseudonymously introduced by Satoshi Nakamoto.
During each halving event, the price of Bitcoin typically experiences a substantial surge, often doubling or quadrupling in value.
This surge is largely due to the reduced supply of BTC in the market. With demand consistently surpassing the available coins, the natural principles of supply and demand propel Bitcoin to new highs.
For instance, the Bitcoin halving event in mid-May 2020 witnessed the crypto bellwether surging from less than $10,000 to an impressive $69,044 the following year.
This trend has been consistently observed by market experts, who now anticipate a similar outcome with the upcoming 2024 halving event.
Providing further insight into this, prominent crypto market investor Rekt Capital illustrated a graphical representation of the full cycle of a BTC bull run.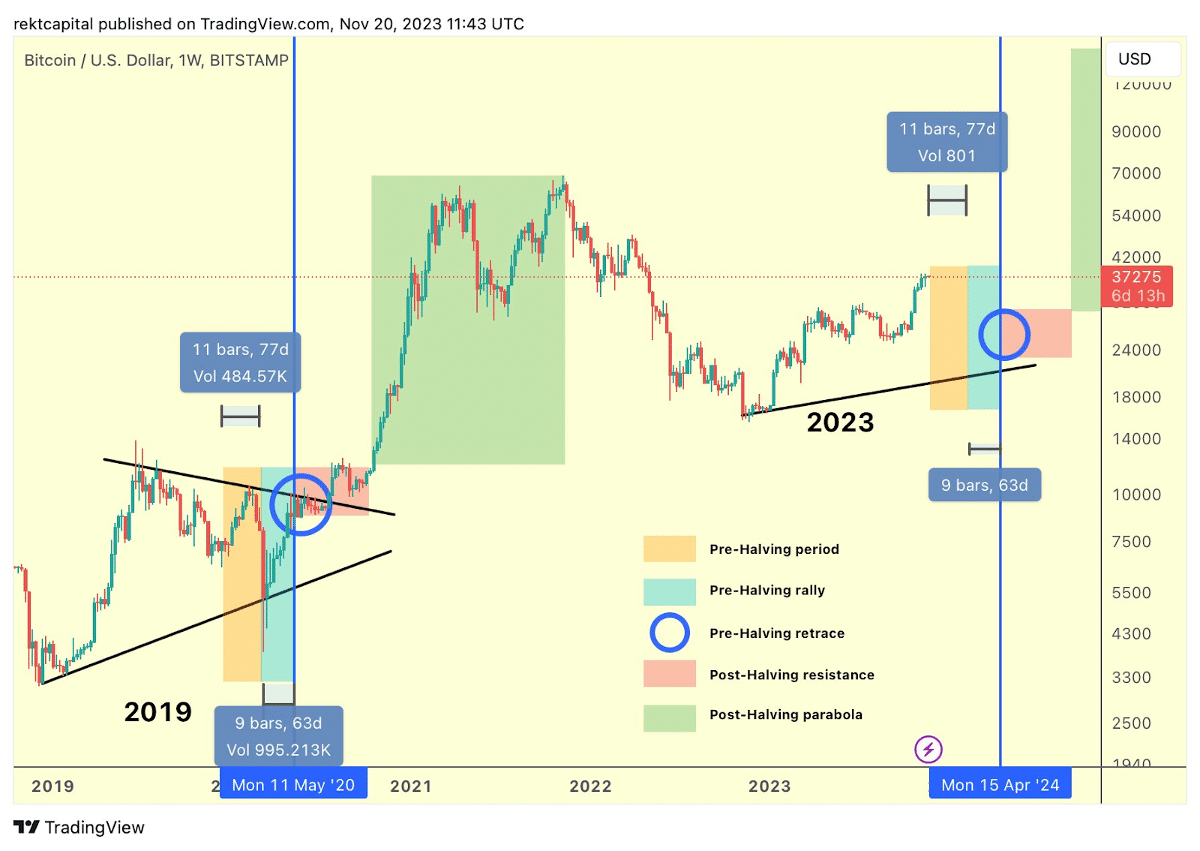 Shared on X, Rekt Capital outlined five key phases of a Bitcoin halving event – the pre-halving period, pre-halving rally, pre-halving retrace, re-accumulation, and parabolic uptrend.
Currently, aligning with established trends, the crypto market is in the pre-halving period, typically occurring several months before the halving event.
5 Phases of The Bitcoin Halving

1. Pre-Halving period

Approximately 5 months remain until the Bitcoin Halving in April 2024

Historically, any deeper retraces that occur during this period tend to generate fantastic Return On Investment for investors in the several months… pic.twitter.com/YuhxffF0Ei

— Rekt Capital (@rektcapital) November 20, 2023
The pre-halving rally kicks in 60 days before the event, marked by a slight increase in BTC price.
The subsequent phases involve a minor dip in price gains, investor buybacks following a subpar return on investment (ROI) post-halving, and a significant increase in Bitcoin value in the months that follow.
---