Crypto Whales Are Accumulating This Underrated Gem – What Does it Do?
Disclosure: Crypto is a high-risk asset class. This article is provided for informational purposes and does not constitute investment advice. By using this website, you agree to our terms and conditions. We may utilise affiliate links within our content, and receive commission.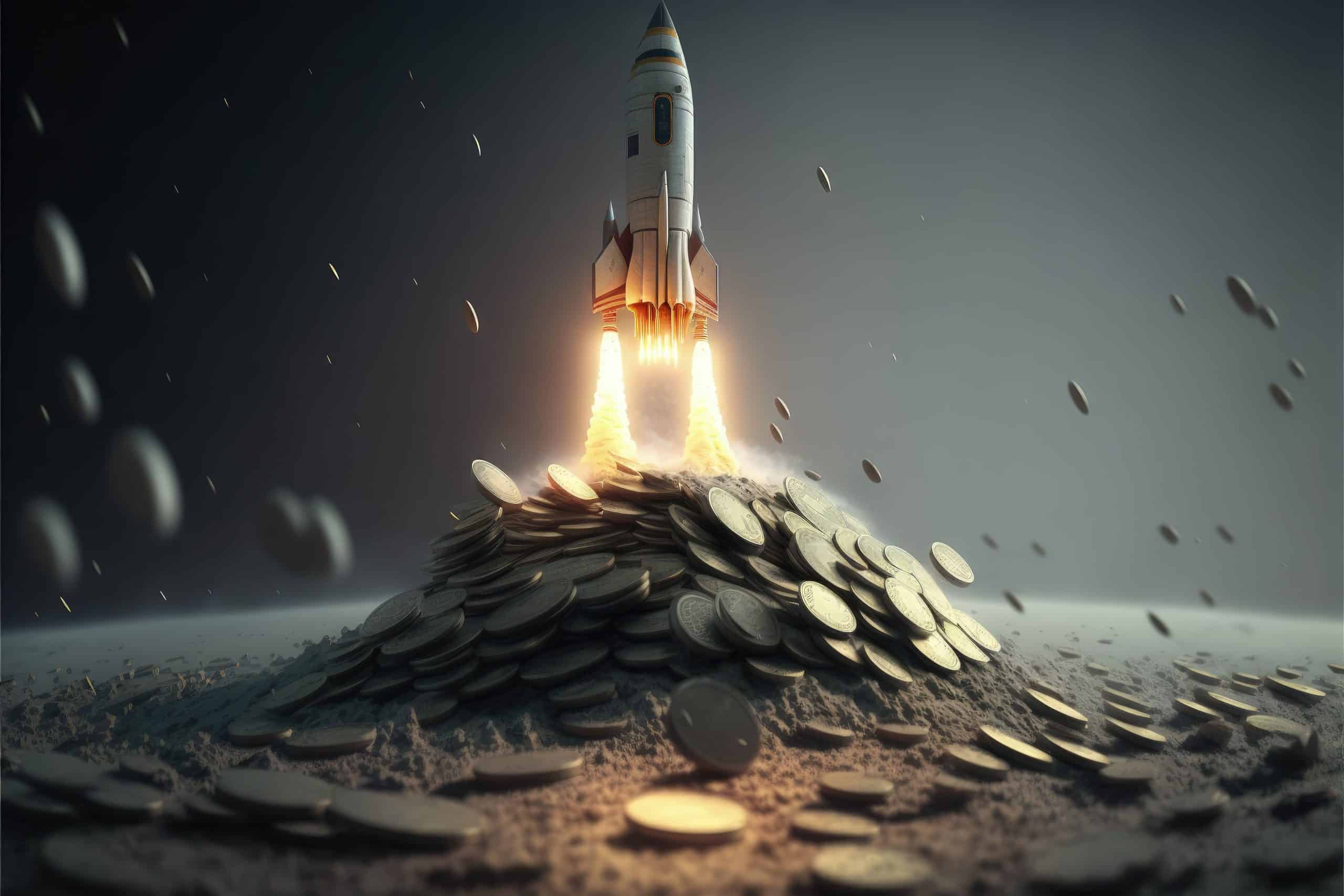 Cryptocurrency investments have a history of raking in substantial returns, making them one of the sought-after investment avenues globally. Such is the allure of potential high returns that it often draws interest from various stakeholders, including seasoned crypto whales.
Determining which new project might be the next best crypto can be challenging, however. Launchpad XYZ, a crypto startup centered around artificial intelligence, is one such project that has caught the industry's eye, especially with its recent achievements.
Is Launchpad XYZ the Next Crypto Gem?

Launchpad XYZ is currently running a crypto presale of its native LPX token, which can be used to access a range of platform features. The presale started with a 20% bonus offer on the LPX token price, decreasing 1% weekly. It currently sits at an 10% bonus. To use the token's capabilities, investors must stake it for a minimum of 90 days.
The crypto startup's focus on functionality could help differentiate it from competitors. Users can expect a decentralized exchange for swapping tokens, NFT trading, and access to fractional high-value assets including real estate and luxury vehicles.
🌍 Don't just watch the #Crypto revolution; be a part of it! #LaunchpadXYZ is your ticket to becoming a #Web3 pioneer

Ready to explore the new frontier? ⛓️🚀 #LaunchpadXYZ #Crypto #Altcoins pic.twitter.com/YchApleglR

— Launchpad.xyz (@launchpadlpx) November 2, 2023
Launchpad XYZ's core offering is its artificial intelligence-powered Launchpad Quotient tool. Engineered for both crypto experts and novices, the tool synthesizes data from over 400 sources to deliver detailed insights on optimal crypto investments. An additional AI-enabled search box on the platform's dashboard will also guide users in selecting cryptocurrencies based on specific queries.
The project benefits from the leadership of CEO Terence Ribaudo, a seasoned Web 3.0 industry veteran. This lends credibility to the project, alongside the publicly accessible LinkedIn profiles of the core team. The crypto startup has outlined a clear roadmap, seeking to launch a Web 3.0 wallet in 2023 and more features like a token directory and educational hub by year's end.
As the crypto industry observes new entrants like Launchpad XYZ, the crypto startup's AI offerings and utility-driven LPX token presale have positioned it distinctly within the competitive crypto market. With $1.96 million raised so far and a focus on AI tools, Launchpad XYZ's developmental path merits attention.
Examining Launchpad XYZ's Core Offerings

The dual AI trading tools designed by Launchpad XYZ target both new and experienced crypto investors. For seasoned investors, the Launchpad Quotient tool provides data-driven insights to identify promising crypto projects. For newcomers, the AI-enabled search box offers personalized guidance to match cryptocurrencies with individual interests and goals.
☀️ Rise and shine, Launchpadders! ☀️

The market never sleeps, but that's okay because neither do we.

Let's end this week strong! 🔥💪#Crypto #LaunchpadXYZ #Web3 pic.twitter.com/BoAE3LGDMN

— Launchpad.xyz (@launchpadlpx) November 2, 2023
In the past, advanced AI analytics have been concentrated among elite crypto hedge funds and Wall Street institutions. Launchpad XYZ's mission is to democratize access to institutional-grade investment technology, leveling the playing field.
Its AI tools mark a departure from the "gut feel" approach many retail investors rely on to overcome the volatile crypto markets. By condensing vital data into actionable intelligence, the startup has broken down technological barriers to entry.
The Potential of Crypto Startup's Business Models

Crypto platforms with native tokens represent a potentially sound business model. Platforms can benefit from network effects as more users join and transact using the token. This drives demand for the token, potentially increasing its value.
Launchpad XYZ uses this model, with its LPX token integral to accessing platform features. As the crypto startup rolls out more capabilities like fractional asset investing, reliance on the LPX token may rise as well. The project's $1.96 million presale haul highlights early demand for LPX.
Launchpad XYZ's focus on utility has strategically positioned the LPX token. As the project works to onboard more users, the real-world value provided by its AI analytics tools may turn it into a potential investment opportunity.
Disclaimer: Crypto is a high-risk asset class. This article is provided for informational purposes and does not constitute investment advice. You could lose all of your capital.
---