Crypto Market Braced for Volatility after Mt. Gox Makes Massive Coin Transfer
Several analysts have predicted widespread cryptocurrency market volatility after Nobuaki Kobayashi, the trustee of defunct exchange Mt. Gox, moved BTC 16,000 (USD 147m) and a similar amount in Bitcoin Cash to an unknown address.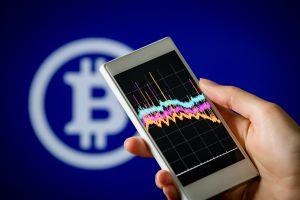 Should Mt. Gox trustees move to sell more of the company's huge cryptocurrency holdings, markets everywhere could be in for a tumultuous end to the week. Last time Mt. Gox sold some USD 400-500 million in Bitcoin, to cover the exchange's yen debts, trustees were criticized as markets in multiple currencies nosedived.
News outlet The Next Web quotes cryptocurrency analyst Ivo Jonkers as saying, "It appears that the Mt. Gox trustees have moved the funds to a wallet belonging to an exchange desk. The last time this happened, Mt. Gox proceeded to sell the funds at market rate, practically sending the entire market in the red. I wouldn't be surprised if this happens again."
South Korean media outlet Blockinpress claims it is "highly likely that [Kobayashi] will seek to sell the currency through exchanges with over-the-counter (OTC) transactions."
A court ruling that would appear to preventing the further sale of Mt. Gox's crypto assets until September this year is in place, but it is unclear as to whether this would actually prevent Kobayashi from making a sale.
Kobayashi claimed in March that the trustee's previous asset sales have been measured, saying, "Following consultation with cryptocurrency experts, I sold BTC and Bitcoin Cash, not in an ordinary sale through a BTC or BCH exchange, but in a manner that would avoid affecting the market price, while ensuring the security of the transaction to the [greatest possible extent]."
---