Crypto Hedge Fund vs. Litecoin and its Creator
Disclosure: Crypto is a high-risk asset class. This article is provided for informational purposes and does not constitute investment advice. By using this website, you agree to our terms and conditions. We may utilise affiliate links within our content, and receive commission.
In a new research report, written by Tushar Jain, managing partner of Multicoin Capital, the crypto hedge fund reveals that it has taken a bet that Litecoin will decline in price by shorting the coin widely considered to be "the silver to bitcoin's gold." The fund argues that "Litecoin is a relic of the pre-smart contract platform crypto ecosystem." Litecoin creator Charlie Lee dismissed "concerted effort to suppress Litecoin price" as FUD "by groups that see Litecoin as a threat."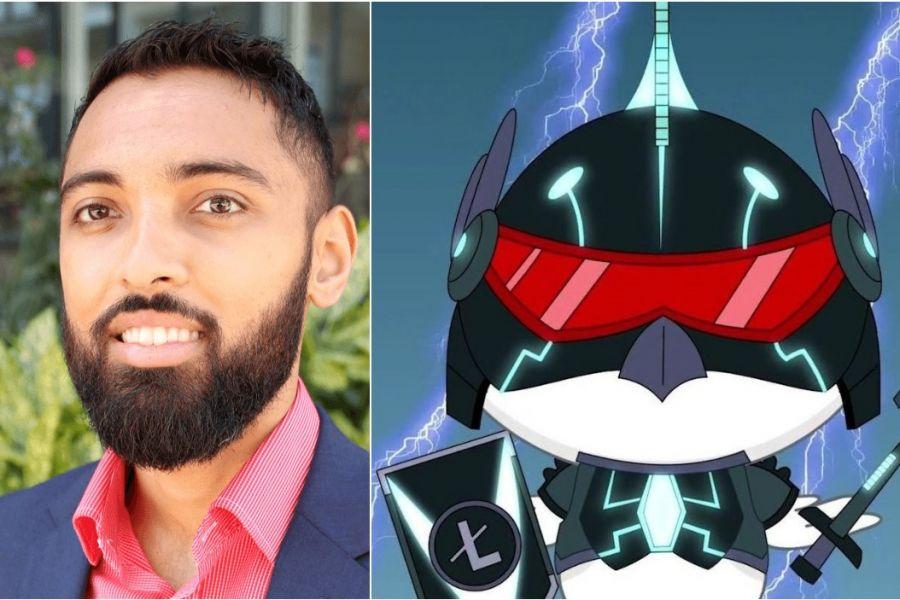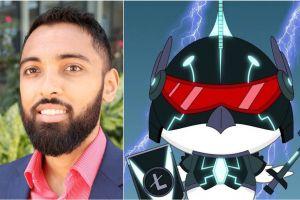 Proponents of Litecoin often argue that it serves important functions in the crypto ecosystem by functioning as a testnet for bitcoin and being fast and cheap medium of exchange for everyday payments.
Multicoin, however, does not share the view that Litecoin is a viable medium of exchange (MoE), writing that "Litecoin is not uniquely positioned to become a MoE and there is no substantial evidence of its adoption." The report further pointed out that the Litecoin Foundation's specific payment processor, Litepay, "ceased operation" in March of this year, which further lowered the usefulness of Litecoin as a medium of exchange.
Also, Multicoin writes that the Litecoin Foundation is also close to running out of capital necessary to continue development of the protocol. Currently, the foundation owns assets worth only about USD 322,000, of which 82% is held in LTC. The report further notes that although Litecoin has "not been completely abandoned by developers, […] no new material developments that can be attributed to Litecoin."
The fund expects these "multiple strong negative catalysts over the coming months":
Growth in Coinbase listings rapidly diminishing Litecoin's position as the comfortable entry point into crypto for naive investors who don't understand that you can purchase fractional coins
Increased usability and higher capacity of Bitcoin resulting from Segwit and Lightning Network adoption
Viability of Lightning Network as a payment rail
No differentiated roadmap for LTC
Persistent selling pressure due to mining
Bitmain reportedly owns over 1M LTC and is likely to sell the LTC to continue their support for BCH
Multicoin's view was also echoed on Twitter by Arianna Simpson, managing director at crypto-focused venture capital fund Autonomous Partners:
However, the Litecoin creator took to Twitter to defend the cryptocurrency in a series of 11 tweets.
According to Lee, Litecoin "has one of the most secure networks of all altcoins", "has a ton of liquidity", and is supported by 9+ payment processors which makes it "extremely easy for merchants to accept LTC".
Also, he stressed that Litecoin processes USD 200 million worth of transactions each day and "the network has worked flawlessly for 7 years." Moreover, Lee claims that "Litecoin will always be the cheapest and fastest on ramp to Lightning Network."
Also, not everyone shares the same view as Multicoin. Back in August, Mati Greenspan, senior market analyst at the social trading platform eToro, wrote in a report that he believed Litecoin was trading at a "massive discount," while recommending investors to buy the coin.
The analyst argued then that Litecoin is one of the most liquid cryptocurrencies in existence, has a large market cap, and acts as an important gateway from fiat currencies and into the world of crypto, while adding that retailers are increasingly accepting Litecoin as payment.
Litecoin's market capitalization currently sits at around USD 3 billion. With a price per coin of about USD 54, Litecoin is now down 87% from its peak of USD 420 on December 12 last year after an extreme run-up in prices during that month.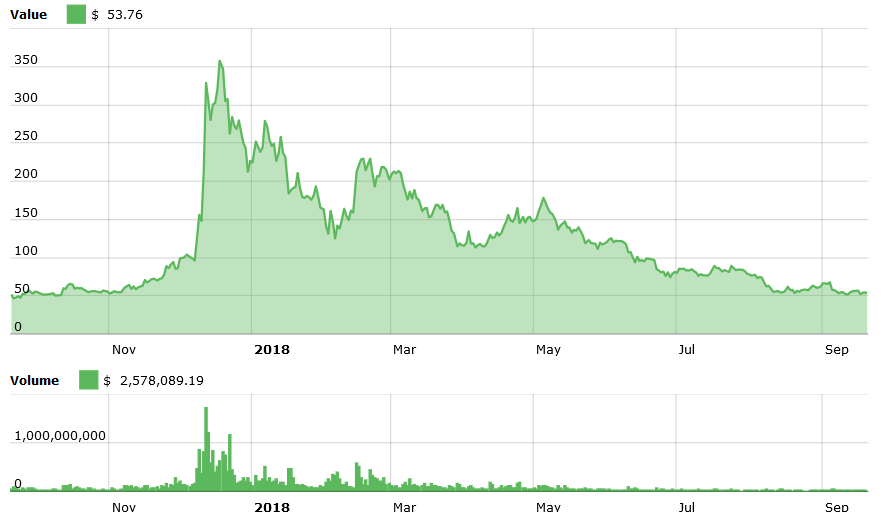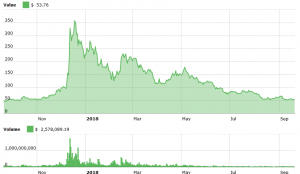 ---