Crypto.com Becomes Formula 1 Inaugural, Global, and NFT Partner
10m-users-strong crypto platform Crypto.com has become both the inaugural partner and one of the global partners of the Formula 1 'Sprint' series, as well as their non-fungible token (NFT) partner.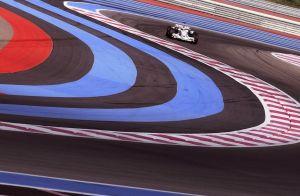 Global partners are the overall brand sponsors of F1 in general and are the highest level sponsors. Crypto.com is the only inaugural partner of the new Sprint series. Terms of the agreement were not provided, but people familiar with the pact told CNBC it's a five-year deal that totals over USD 100m.
According to the press release, the series kicks off on July 17 at the Silverstone Circuit in Silverstone, United Kingdom, ahead of the Formula 1 Pirelli British Grand Prix 2021.
Crypto.com will have a trackside presence at every race for the remainder of the season as part of a leading Global partnership deal with F1, said the announcement, adding that this partnership will ensure Crypto.com "continue to grow their brand awareness on an international stage."
According to Ben Pincus, Director of Commercial Partnerships at Formula 1, the championship team will rely "heavily" on Crypto.com expertise "as we explore the world of cryptocurrency, an area we are very interested in, and this will be the first time as a sport we are able to offer fans the opportunity to explore this exciting world as we further increase our digital presence."
Crypto.com will also become the Official Cryptocurrency Sponsor and NFT Partner of F1, and will present a brand new award to be announced ahead of the Belgian Grand Prix that is set for late August.
Kris Marszalek, Co-Founder and CEO of Crypto.com, said the company will be working with F1 on the development of exclusive NFTs.
"Aligning with the sustainability plans for F1 to be Net Zero Carbon as a sport by 2030 Crypto.com announced an ambitious pledge in May 2021 to become carbon negative within 18 months, offering the industry a path and a model for "clean crypto"," they said.
At first, the plan will focus on an assessment of the carbon generated through crypto trading, deposit, and withdrawal activities across the company's own platforms, after which they will re-evaluate its operations outside of the trading business.
Pincus added that both the company's experience in the crypto industry, as well as the commitment to becoming carbon negative were key in the partnership decision "as we continue to move towards sustainability goals of our own."
In February, Crypto.com said its user base doubled in the previous four months, surpassing the 10m users milestone. The company's strategic goal is 100m users by 2025, which they said they could reach by 2023. It also stated its revenues grew 10x in 2020, without providing further information.
Crypto.com has a history of sports sponsorships, having previously partnered with the Aston Martin Cognizant Formula 1 team, with NHL team Montreal Canadiens, as well as with the Italian football league Lega Serie A.
____
Learn more:
- Crypto.com Aiming to Hit 100 million User Target by 2023 as CRO Surges
- Crypto.com's CRO Doubles On Sudden Massive Burn News
- Regulatory Kaleidoscope Challenges Crypto Industry - Crypto.com CCO
- FTX Scores USD 210M Deal In E-Sports
____
(Updated at 16:08 UTC with a report about the potential size of the deal.)
---