CREAM Finance: Is This the Next Unicorn in DeFi?
The text below is an advertorial article that was not written by Cryptonews.com journalists.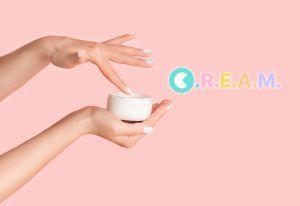 Change is inevitable. Refinement takes time.
That's what traditional finance failed to do. Prioritizing systems' efficacy over user experience proves to be their main undoing. The resulting innovation, especially with the advent of smart contracting, is fueling a paradigm shift.
Decentralized finance (DeFi) protocols manage over $25 billion worth of digital assets by late Jan 2021.
All these programs are keen on offering trustless solutions to the end-users.
They are community-facing, trustless, and open source. By eliminating the middleman, there is a smooth cycle benefiting even those with nothing by digital assets and an internet connection.
What is CREAM Finance?
The exponential rise of DeFi protocols has seen one of the most potent projects attract capital but surprisingly remaining undervalued: CREAM Finance.
By late January 2021, CREAM Finance had a TVL of $388 million and a market capitalization of only $23 million.
But what exactly is CREAM Finance? CREAM stands for Crypto Rules Everything Around Me. Their goal? Build a reliable and well-rounded financial system outside of the US offering better services scrapping the red-tape of banks.
It bodes well with its founder, Jeffrey Huang—a serial entrepreneur who's confident in cryptocurrencies' transformative capabilities, especially in creating an impactful, open, and inclusive financial ecosystem. Jeffrey is the founder of Mithril (MITH), a social media platform in Ethereum.
His overarching objective was to leverage smart contracts' automation by linking multiple financial products and services, which his protocol avails to people, regardless of geographical location.
This way, CREAM Finance helps in driving financial inclusion while concurrently safeguarding the users' funds by listing more tokens than they would otherwise if they were in the US.
The protocol forked from Compound Finance, launching on Aug 3, 2020, first on Ethereum for good reasons.
Despite the scaling and transaction fee problem, Ethereum is one of the most widely adopted smart contracting networks with well-developed infrastructure and various on-demand crypto projects offering a wide range of solutions perfect for building valuable bridges.
CREAM Finance acts as a borrowing and lending protocol offering much-needed solutions to their users. Additionally, CREAM Finance can also serve as a payment, asset tokenization, and exchange (swapping) platform, all this while remaining open source. The CREAM swapping code is based on Balancer's.
The blockchain-agnostic protocol launched on the Binance Smart Chain on Sep 11, 2020. Accordingly, CREAM Finance allows the cheap and fast lending and borrowing of several mainstream coins, including LTC, BTC, BNB, and BCH, without wrapping, saving time.
This partnership further helps in driving financial inclusion, promoting CeFi, which Binance and Changpeng Zhao are determined to do. Accordingly, they can enable farming for users who would otherwise buy and hold at the Binance exchange.
The CREAM Governance Token
CREAM Finance has its governance token called CREAM.
There will be only nine million CREAM tokens to ever circulate. By late January 2021, over 145k were circulating, giving the protocol a market capitalization of only $23 million.
The token is earned by users who supply any of their supported tokens, including YFI, BAL, and COMP. As a governance token, holders have control of the direction taken by the protocol.
At any time through a popular vote, they determine which asset to support, fees to impose, and to use accrued fees. Suppliers of liquidity at Uniswap and Balancer also receive CREAM tokens as a reward when they stake their Liquidity tokens as CREAM Finance. At the same time, borrowers also receive CREAM for being early adopters.
Besides this ownership advantage, holders also gain from capital appreciation since as the protocol grows, so does CREAM's value. By late Jan 2021, the token was trading at over $140 at popular exchanges.
Several exchanges, including Binance and Uniswap, support the trading of CREAM.
Partnership with Yearn Finance: The Iron Bank (Cream V2)
The explosion of the peer-to-peer lending services set in motion by Maker spurred CREAM creators to move along this path.
From the platform, users can borrow and lend a variety of digital assets, including Balancer (BAL), Yearn Finance (YFI), Compound (COMP), and ETH. Several stablecoins like USDT, USDC, and BUSD are also supported.
In the ever-evolving world of DeFi, CREAM Finance creators said they would be working with Yearn Finance to launch Cream v2 or the Iron Bank.
The integration into the Yearn Finance ecosystem, DeFi fans and observers say, is a game-changer and would ultimately push capital efficiency to a new level.
January 14, 2021
Why the Iron Bank is a Game-changer
Here's why.
Once live, Cream v2 will create bridges and credit lines to different DeFi protocols without depositing collaterals. By adding collateral, lenders are confident that should they default, they will receive their funds.
The Iron Bank bridges overhaul this model. This system takes advantage of crypto's other value proposition: transparency.
Smart contracts operate autonomously in a secure and transparent environment. Because smart contracts are traceable on the blockchain, it is possible to monitor every trail.
Iron Bank will depend on trust, trusting in the transparency of the system and the protocol's liquidity allowing users to borrow cash without depositing collateral. This way, borrowers will borrow up-to 90X on some stablecoins like USDT and USDC and 80X on ETH.
With better access to capital also means users would earn more from their farming activities. At an 80X leverage on USDT, a borrower can participate in an approved liquidity mining program, supplying liquidity in an AMM protocol, earning higher yields.
However, to cut down risks, only verified protocols will be linked and will access liquidity.
CREAM Upsides Solid After Yearn Finance Deal
Still, yield farmers will be looking to tap into this opportunity to increase their bottom line.
As such, while Compound and Maker lead, locking billions of digital assets, the Iron Bank's value proposition and the ability to earn superior yields from a project backed by market leaders and Yearn will be the main trigger for funds, therefore better TVL.
Compared to other lending and borrowing protocols, CREAM Finance is relatively under-valued with more upsides. The $23 million in market cap is several folds lower than Maker's or Compound Finance's, projects that command over $2 billion of TVL. For comparison, the Maker (MKR) market cap averaged $1.2 billion in January 2017.
The Iron Bank project will be the impetus for more upside, noting that the token is already listed at Binance, therefore, enjoying better liquidity. It is the same move used by Sushiswap when they integrated with Yearn Finance—a protocol with exceptional developers keen on tapping high yields for users. Andre Cronje and his team are branching out beyond yield farming to decentralized insurance, lending and borrowing, and token swapping through thoughtful partnership and bootstrapping liquidity.
For instance, in decentralized insurance, they joined forces with the Cover Protocol, for token swapping, with Sushiswap. More partners are on the way. This way, they will provide all services under one roof.
Like Sushiswap--which now registers billions in trading volumes, the relatively new but highly potent CREAM Finance will likely enjoy the same success. However, different, it has a firmer base from users keen on lending with better yields or borrowers moving funds without depositing collateral.
Add this to their strategic partnership with Compound Finance co-founder Robert Leshner, who doubles up as an investor and advisor. CREAM Finance is bringing together the best minds in DeFi crypto while leveraging a well-developed platform in Yearn Finance for the benefit of token holders.