Confiscated Lambo Utilised for Education, Crypto Donations for Animals + More News
Get your daily, bite-sized digest of cryptoasset and blockchain-related news – investigating the stories flying under the radar of today's crypto news.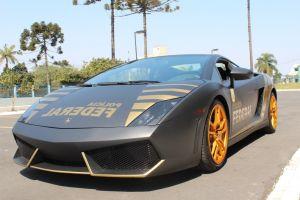 Crime news
The Brazilian police have confiscated a Lamborghini Gallardo LP 560-4 worth USD 152,000 from so-called "Bitcoin King" Cláudio Oliveira to be temporarily used by the police during exhibitions and educational events, Globo reported. The seizure was part of Operation Daemon, which involved more than 90 federal police officers, and uncovered that Oliveira was the mastermind behind a scheme that defrauded victims of around USD 300m. The luxury car—already covered in police stickers—will be auctioned off at a later date and the proceeds will be redistributed to Oliveira's victims.
Adoption news
Regulation news
The Philippine Department of Finance will require profits earned through play-to-earn games like Axie Infinity to be taxed, Inquirer reported. While the Finance Undersecretary Antonette Tionko asserted that that play-to-earn gains "are subject to income tax," Tionko conceded that lawmakers are yet to classify whether Axie's in-game non-fungible tokens (NFTs) or native tokens Smooth Love Potion (SLP) and Axie Infinity Shards (AXS) are deemed to be securities or currencies.
Wallet news
The Blockchain.com Wallet has announced it now supports sending, receiving, buying, selling, and holding of litecoin (LTC) and BitClout (CLOUT). Additionally, any users who buy at least USD 100 worth of CLOUT until 11:59pm PT on Friday, September 3, are eligible to win swag, while three of those who buy more than USD 500 will win USD 1,000 worth of onemorepeter coin, they said. In a separate announcement today, Blockchain.com said that 22m Florida residents can now buy, sell, and earn interest on crypto via the company's Exchange.
Legal news
The US Department of Justice has announced that cybercriminal Larry Dean Harmon has pled guilty to laundering more than USD 300m in bitcoin (BTC) and has agreed to the forfeiture of more than BTC 4,400 (around USD 200m) and other seized properties that were involved in the money laundering conspiracy. He will be sentenced at a later date, and faces a maximum penalty of 20 years in prison, a fine of USD 500,000 or twice the value of the property involved in the transaction, a term of supervised release of not more than three years, and mandatory restitution.
A New York federal judge has said that the crypto exchange Bitmart can get a court order preventing suspected hackers from making fraudulent transfers following an attack on the Bitcoin SV (BSV) network. The unnamed suspects have not yet made an appearance in the case file, Lar360 reported.
Investment news
AI-powered NFT company Alethea AI has announced they have closed a USD 16m private and restricted token sale led by investment companies Metapurse and Crypto.com Capital. The team has recently made and sold a so-called intelligent NFT (iNFT) for USD 478,000.
Career news
Decentralized finance (DeFi) project TheStandard.io said they have appointed Jane Thomason and Hartej Sawhney to their Advisory Board. Thomason was named by Forbes as a leader in Blockchain for Social Impact and is a published author, while Sawhney pioneered the smart contract security auditing space in 2015, they said.
Exchanges news
Crypto exchange Coinbase has offered subpar customer service to users who have had their funds stolen by hackers, CNBC reported. The outlet said that interviews with Coinbase customers around the country and a review of thousands of complaints reveal a pattern of account takeovers, where users see money suddenly vanish from their account, followed by poor customer service from Coinbase that made those users feel left hanging and angry.
---