Chinese Police Confiscated Mining Rig of 600 Computers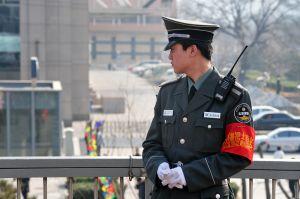 After the local power grid operator reported abnormal electricity usage in the north China city of Tianjin, police confiscated a total of 600 computers used to mine cryptocurrency, Xinhua news agency reported.
Quoting the local police, Xinhua said that eight high-power fans were seized as well, and that this was the "largest power theft case in recent years." The report does not note the time that the confiscation took place.
The power company monitored sudden increases in line loss on one electricity line, up to 28% at the peak. The phenomenon is usually closely related with increased load current. An investigation found that the junction box of the suspected power user's electricity meter had been short-circuited - a typical way to avoid billing.
This follows China's many regulatory crackdowns on crypto in general, from banning initial coin offerings to closing down all exchanges in the country, which led to many startups moving abroad to be able to raise funds and people finding new and more dangerous ways of obtaining cryptocurrency, such as using "crypto mules."
After China closed their crypto exchanges for good, an underground system of "mules" and peer-to-peer networks sprung up to fill in the void left by the strict measures against them. An underground trader would buy cryptocurrencies in other markets and sell them at a premium to investors in China, who are ready to pay more since they have no other choice.
When January saw the height of demand after the sky-high prices of December, underground traders were able to sell Bitcoin for 30% to 40% more than its price elsewhere.