China Ranks Cryptocurrencies and Bitcoin is Not in Top 10
The China Center for Information Industry Development (CCID), a research unit under the country's industrial ministry, just officially launched its monthly ratings index on 28 coins and their technology. The country's residents are still banned from trading cryptocurrencies, though.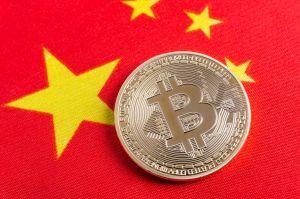 The index is based on three criteria: technology, application, and innovation. However, the CCID did not publish their methodology. What they did publish was the list - and Ethereum came first, while Bitcoin was only 13th.
Per Quartz, the initiative was announced last week, as the CCID offered the lack of an independent analysis of crypto and blockchain as a guide for governments, enterprises, and research institutes around the world as the reason. For example, financial ratings agency Weiss published a crypto rating which was more focused on trading.
Eric Zhao, engineer at the Chinese Academy of Sciences who operates the widely followed cnLedger Twitter account, that published the rankings, said, per Quartz, he won't take the official crypto ratings very seriously because "most old-school experts haven't followed the crypto space long enough to grasp some of the traits of [the] tech and community that can't be found elsewhere.''
Zhao said he believes that it's "at least a sign that the officials are starting to treat crypto projects more like a neutral endeavour towards better technology and innovations, rather than just challenging the power and authority of banks and government."
China banned initial coin offerings in September last year, which marked only the beginning of their regulatory crackdown on all things crypto. Still, the People's Bank of China already expressed their interest in exploring the idea of the central bank's digital currency.
---