Can't Have Bitcoin without the Bubble - ShapeShift CEO
"There have to be bubbles in crypto because crypto is taking over the world and it's not going to just advance 5% a month without end", as people would start buying it, "running it and turning it into a bubble," according to Erik Voorhees, founder and CEO of the crypto exchange ShapeShift.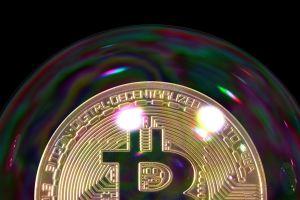 In an interview with Bloomberg, he added that speculation and volatility come with the territory, saying: "There is no way to go from zero dollar asset to one that is worth trillions without massive speculation and massive volatility in cyclical bubbles."
Voorhees explained that after several bubbles Bitcoin alone went through so far, most of the elements behind this current rally are cyclical. People wait for a bear market to finish in order to be comfortable enough to invest in crypto again. "But often these things are just a confluence of many individuals making their own decisions," he says.
When it comes to the question of thousands of assets popping up in the cryptoworld that might've contributed to the bubble, Voorhees said that while there is "a long tail" of assets, "only the first ten or twenty have any importance at all", and the rest "don't really move the market."
Meanwhile, Bruno Peroni, Chief Sales Officer at Atlas Quantum, a Brazilian crypto trading platform, in a podcast with Bloomberg said he thinks that the jump in prices of crypto comes from pieces of news "regarding institutional adoption and involvement in the sector", giving an example of Financial services giant Fidelity Investments's announcement that it will start trading crypto, as well as from the "expectations of increasing [crypto] demand from institutions."
And while Peroni says that security is a concern for the cryptoworld, he praised the Binance exchange for their handling of their recent security incident.
Importantly, he mentioned that recently there is a bigger and more serious drive in the world of crypto towards it wider adoption, with the now more professionalized industry discussing blockchain-based enterprise solutions, while at the same time the cryptocurrency market is gaining a lot more attention from major institutions and corporations.
Meanwhile, in regards to an increase in investments in crypto, Peroni explained that there is "a low barrier of entry for cryptocurrency investments" in Brazil and other countries of Latin America, compared to traditional investments, which makes it a lot easier for people to enter the crypto market.
---