Is a Bullish Surge Predicted for the Bitcoin Price? Expert Crypto Analysts Weigh In on BTC's Momentum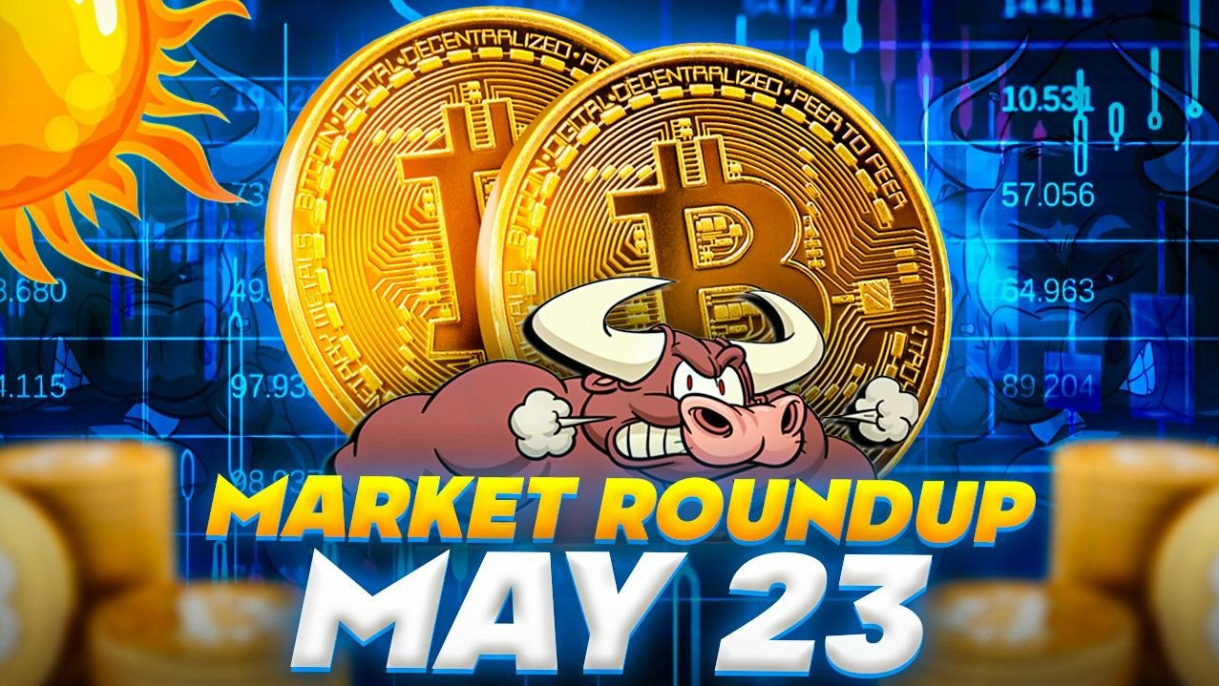 Are we on the brink of a bullish surge in the price of Bitcoin (BTC)?
This question has been at the forefront of discussions among expert crypto analysts as they assess the current momentum of the leading cryptocurrency.
Bitcoin's price has been subject to significant fluctuations in recent times, leaving investors and enthusiasts curious about its future trajectory.
In this Bitcoin price prediction, we delve into the insights provided by crypto experts who offer their perspectives on whether a bullish surge is on the horizon for BTC.
Celebrating Bitcoin Pizza Day: The Legendary Purchase of Two Pizzas for 10,000 BTC
On May 22, 2010, Jeremy Sturdivant received 10,000 bitcoins (BTC) from Laszlo Hanyecz in exchange for two Papa John's pizzas delivered to Hanyecz's house.
This transaction holds significance as it marks the first known use of Bitcoin as a medium of exchange in a business transaction.
Although in 2018, 10,000 BTC had significant value, back in 2010, it was a different story.
At that time, the cost of two pizzas amounted to approximately 10,000 bitcoins. Bitcoin Pizza Day commemorates this milestone, as it played a crucial role in establishing Bitcoin's value as a form of currency.
Without this historic event, it is possible that Bitcoin may have remained a niche digital asset without wider adoption in trade.
Today, celebrating a seemingly ordinary transaction that had a significant impact on the growth of Bitcoin is boosting BTC/USD prices. This day serves as a testament to the remarkable journey and achievements of Bitcoin throughout its existence.
The First Bitcoin Tower in Dubai Makes Waves
The construction of the first Bitcoin Tower, a 40-story skyscraper, is set to revolutionize the hospitality and real estate industries.
Beyond being a luxurious hotel, the Bitcoin Tower symbolizes the advent of the digital era and the increasing importance of cryptocurrencies in our daily lives.
The tower embodies the fusion of digital and physical real estate, paying homage to the principles and significance of Bitcoin.
One innovative aspect of this project is that guests will be rewarded with exclusive NFTs (non-fungible tokens), introducing a new dimension to the hospitality industry.
In addition to their hotel experience, guests will receive NFTs as an investment, making it a unique hotel that not only provides accommodation but also generates returns for its guests.
The project aims to educate and encourage participation from the general public. Given this announcement of Bitcoin Tower, the leading cryptocurrency by market cap, experienced a surge in its value.
Bitcoin Stable at $27K as Investors Monitor Debt Ceiling Developments
BTC has been trading within a range of $26,500 to $27,500 for more than two weeks, as concerns about the expansion of the U.S. debt ceiling have caused macroeconomic turbulence.
The significant fragmentation of liquidity is a major challenge for the crypto market, and events like these exacerbate the issue, leading to reduced activity and increased inefficiencies.
The rise in call options in the cryptocurrency market reflects concerns about the debt ceiling and other macroeconomic uncertainties.
The prevailing narrative suggests that investors are withdrawing liquidity due to fear and uncertainty surrounding the debt ceiling, resulting in Bitcoin experiencing a range-bound movement.
Bitcoin Price
Bitcoin is currently trading at $27,326, representing a 1.76% increase on Tuesday. The cryptocurrency continues to extend its daily gains and has reached its highest level in the past five days, surpassing the $27,000 mark.
This price rise is fueled by a sense of optimism prevailing in the market.
Bitcoin is experiencing an exciting bullish surge, surpassing resistance levels between $27,000 and $27,200.
This breakthrough, supported by a symmetrical triangle pattern and a bullish trend line, indicates a strong market momentum.
Bitcoin's sights are now set on the $27,650 resistance level, with the potential for further gains up to $28,300.
Technical indicators such as the Relative Strength Index (RSI) and Moving Average Convergence Divergence (MACD) reinforce the bullish sentiment.
The RSI has crossed above 50, while the MACD remains above zero.
Additionally, the 50-day exponential moving average provides reliable support at $26,800, bolstering confidence in Bitcoin's upward trend.
Keep a close watch on the $27,200 level as a breakthrough could signal Bitcoin's continued ascent.
Top 15 Cryptocurrencies to Watch in 2023
Cryptonews Industry Talk presents an exciting lineup of cryptocurrencies that are poised for a bright future in 2023.
These digital assets have been carefully selected for their promising outlooks, indicating substantial potential for growth both in the short and long term.
With their unique features and innovative technologies, these cryptocurrencies are positioned to thrive and make significant advancements in the years to come.
Get ready to explore the exciting possibilities that lie ahead for these digital currencies.
Disclaimer: The Industry Talk section features insights by crypto industry players and is not a part of the editorial content of Cryptonews.com.
Find The Best Price to Buy/Sell Cryptocurrency
---