Brave Apologizes, Crypto Scammers Get Smarter + More News
Crypto Briefs is your daily, bite-sized digest of cryptocurrency and blockchain-related news – investigating the stories flying under the radar of today's crypto news.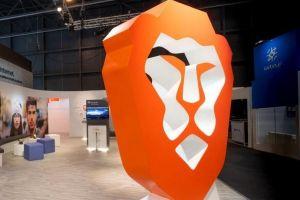 Privacy news
Blockchain-based decentralized browser Brave (BAT) has issued an apology for the error made when adding affiliate codes to suggest alternative completions shown in the drop-down under the address bar. Per their blog post, Brave did not intend the wrong default, but it doesn't compromise user privacy, nor reveal any personal information. The error has been fixed, according to the company.
Security news
Crypto phishing scams are increasing in Japan, and becoming more sophisticated, per a report from Nikkei's XTech. The report cites evidence from a team at Chiba University that claims early bitcoin (BTC) phishing attempts were crude, infrequent and unconvincing. However, more recent attempts are increasingly well-written, issued more frequently and are often carefully designed to often look as though they have originated from bona fide addresses.
Adoption news
A digital art collection has sold for ethereum (ETH) in a Russian blockchain auction. Per the Rarible arts platform, the collection comprised a number of video works by the artist Olga Dvoretskaya, and sold for a bid of ETH 8.4 (over USD 2,000). The auction was conducted online on the Ethereum blockchain network, and a portion of the funds raised was donated to a charity that supports children from low-income families in Moscow's Khamovniki District.
Russian media outlet RBC has asked if rising oil prices will affect crypto markets, with experts opining that BTC prices look set to continue to rise regardless of what happens to the price of oil and other assets. The same media outlet also asked the same question in a separate article about the end of coronavirus lockdown in Russia, with some Russian exchange executives opining that "interest in cryptocurrencies may remain unchanged or decline" after lockdown ends, as "traders will no longer check on crypto markets out of boredom or lack of other things to do."
The Saudi Arabian Monetary Authority (SAMA) has distributed part of the previously-announced liquidity to local banks over blockchain. The announcement says that this action comes as a part of SAMA's ongoing efforts to explore and experiment with emerging technologies, as well as keeping the pace with the global trends of central banks in assessing the impacts of such technologies on the financial sector. SAMA injected SAR 50 billion (USD 13.4 billion) into the banking sector on June 1.
Regulation news
Brazil's Treasury chief says he is opposed to "digital transactions" tax plans. In a video interview with media outlet Focus, Treasury Secretary Mansueto Almeida stated that Brazil's tax system was badly in need of reform and added, "I don't like taxes on digital transactions or financial transactions." He added that "there are myths about this type of tax," although the nation's Central Bank remains in charge of crypto tax policies.
Exchange news
Binance and the Kava (KAVA) token have announced a giveaway for traders, with a Tesla Cybertruck and USD 27,800 in KAVA as prizes. Per the announcement, the event is organized to celebrate KAVA being added to Binance Margin Trading. The top trader with the most KAVA trading volume during the activity period will win the car, while users ranked 11-1991st place will split the prize in KAVA. The activity period is from June 6 until June 16.
Investments news
Canada-based crypto-asset broker Voyager has announced a private placement of nearly CAD 2.9 million (USD 2.2 million), through the sale and distribution of 14.5 million units (comprised of one common share of the company and one-half share purchase warrant), at a price of USD 0.15 per unit. According to the press release, the investors include Susquehanna Government Products, LLLP, Streamlined Ventures, LLC, and Market Rebellion, LLC. Proceeds will be used to increase Voyager's customer account base through marketing, product development, and for other general corporate purposes.
Crime news
A suspected power thief in Dagestan has been arrested after police charged him with illegally connecting over 500 crypto mining rigs to the local grid. Per an official government release, the suspect sapped a massive USD 494,000 worth of electricity from power networks in the federal Russian republic – despite the fact that he is believed to have only begun his operation in May this year.
---