BNB Drops As Binance Burns Almost USD 600M Worth of Coins
Binance coin (BNB) is the worst-performing major cryptoasset today as Binance said it has completed its 15th quarterly BNB token burn, destroying BNB 1,099,888 (USD 5.8bn).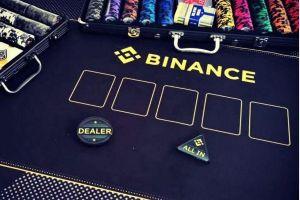 At 09:19 UTC, BNB trades at USD 523 and is down by 4% in an hour and a day, trimming its weekly gains to 25%. The price doubled in a month and rallied by 3,492% in a year.
"This burn effectively took USD 595,314,380 worth of BNB out of circulation forever. With this recent burn, the total supply of BNB has officially decreased from 170,532,825 BNB to 169,432,937 BNB. This 15th quarterly BNB burn is the highest-ever in US dollar terms," CEO Changpeng Zhao said.
This past January, the company said it plans to accelerate the burn that was planned to last for 27 years. "The current accelerated burn would put the trajectory to be around 5-8 years to finish the 100 million BNB," the CEO said back then, adding that "a number of factors could change the accelerated part in the future, including BNB price fluctuations, overall market conditions, and more."
____
What is token burn?
A token burn is a concept unique to cryptocurrencies. By burning a certain number of tokens in circulation, token burn initiators expect to increase the value of remaining coins. It adheres to the simple supply and demand principle - if the number of coins goes down and the need for them remains the same or grows, it should (but it's not 100% guaranteed) experience gains in price. The most common way to burn coins is to send them to a so-called burner address - a public on-chain wallet whose private keys are verifiably invalid and unobtainable.
____
Today, Binance also revealed that:
"Binance Smart Chain reached as much as 4.9 million daily transactions (as of April 8). That's 300% more than Ethereum's all-time high in daily transactions."
"The total unique address count on BSC has reached 64 million in just eight months. For comparison, Ethereum is at 148 million."
"In Q1 2021, Binance recorded growth of 260% and 346% in traded volume and users respectively, while the total market value of cryptocurrencies recently surpassed USD 2 trillion."
"Amid all that excitement, we are also experiencing one severe problem. Our customer support is completely overwhelmed. Fast growth is a great thing for crypto, but it does bring problems too," the CEO concluded, claiming that this issue is their "number one priority."
__
Learn more:
- Binance Investigated by CFTC in US - Report
- Impressed With BNB Rally? These CEX Tokens Jumped Even More
- Binance Boss CZ Only Has Eyes for Bitcoin and BNB
- Prepare Your Crypto Startups as Binance is Shopping
- Crypto Exchanges to Spend 2021 Focusing on DeFi, UX, and New Services
- Cardano and Binance Founders Take Aim At Ethereum as ADA & BNB Rally
___
(Updated at 09:50 UTC with a tweet.)
---