BitShares Boomed - Why?
BitShares (BTS), the native coin of its blockchain platform, has jumped by more than 18% in the past 24 hours (UTC 11:50 AM) and most of that boom has happened within 20 minutes, between 8 AM and 8.20 AM UTC today when it jumped by more than 36% before trimming around half of its gains. Although it is always hard to pinpoint a single reason for such a boom, many believe that it is either due to a pump group, an exchange listing, or due to hype catching around the project's alternate proposal called BEOS.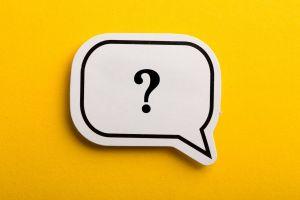 BTS price chart: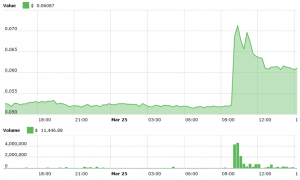 The jump of 36.5% within minutes was certainly unexpected for many, even more so due to the fact that the coin had been relatively stable for the past month, with small peaks and drops.
Aside from speculations that a pump group might be behind the rally as the trading volume increased several times, another reason for the leap could be the fact that cryptocurrency exchange Upbit announced that they have listed BitShares - the news came at the same time of the price beginning to boost.
A third reason for the hype could be the upcoming "rainfall" (also known as "raindrop") of so-called BEOS tokens to BTS shareholders.
BEOS is a hybrid project between BitShares and smart contract platform EOS with only a few differences between it and EOS: the number and distribution of tokens, governance issues, and ways to make tokens portable across BEOS and BitShares. "This way BitShares gets a powerful new engine and compatibility with other EOS based blockchains and decentralized applications," explains Slavix, an anonymous Steemit user who reportedly first proposed the system last year.
Although the date of the rainfall is unknown and has been delayed several times, fans of both projects expect the tokens to skyrocket once it starts.
"28,089,887.64 BEOS tokens given away every day in a raindrop to be split among those who have moved their BTS onto the network proportional to that day's total staked by all users computed on an hourly basis," the project explains, adding, "For example, someone who happens to own 1% of the total staked tokens would then earn 1% of the daily distribution or 280,899 BEOS per day that you keep such a balance." This would mean that the more BTS one holds, the more BEOS they will get.
At the time of writing, BitShares is ranked 38th by market capitalization and has a trading volume of USD 76 million in the past 24 hours.
---